The Institute of Company Secretaries of India has given the students, who have yet not received the Login Credentials for CSEET Main Test which is scheduled to be held on 9th January 2021, a separate link from where they can access their Login Credentials. Read the official announcement below:
!! Kind Attention!!
Login Details for CSEET Scheduled on 09-01-2021
Dear Student,
Kindly note that in case you have not received your Login Credentials for appearing in CSEET Main Test scheduled to be held on 09-01-2021, Kindly Click on the following link to generate your Login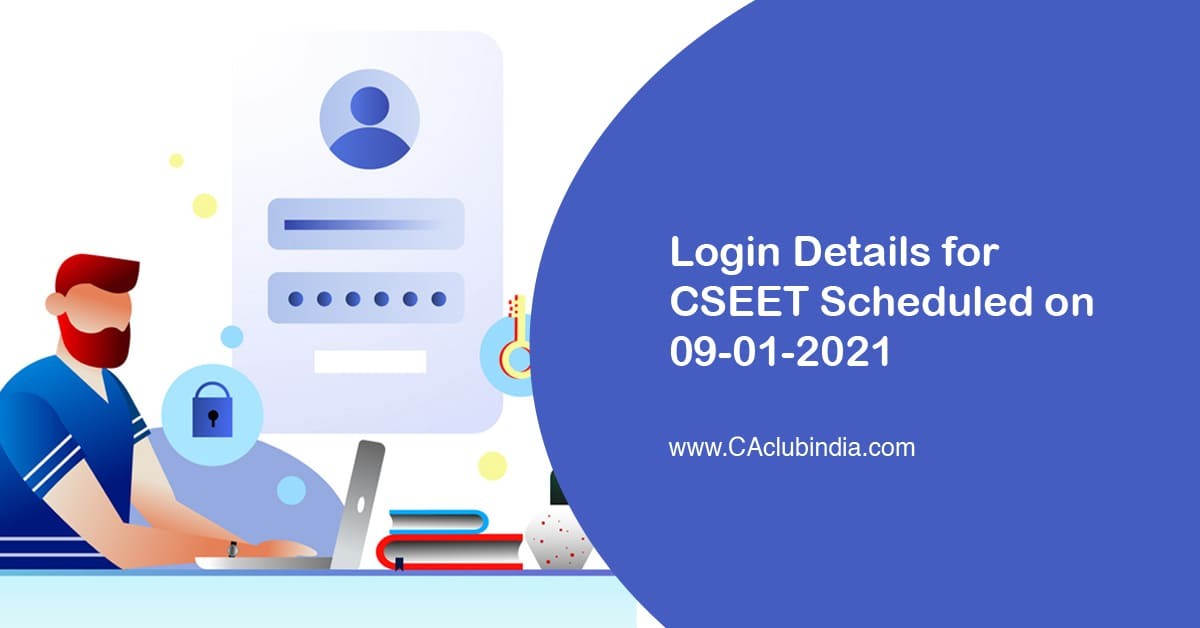 Details:
https://icseet.azurewebsites.net/
Screen shot for generating Login Details is given below for your reference.

In case of any technical issues during the Test process, SEB process, candidates can reach out to Help
Desk Number 9513850025, 9513850012 to resolve their issues.
Thanks
ICSI
Tags :
students