Examination Department
The Institute of Chartered Accountants of India13-CA (Exams)/Observer Empanel /December-2021
21st October 2021

IMPORTANT ANNOUNCEMENT

SUB: RE-OPENING OF ONLINE EMPANELMENT OF MEMBERS TO ACT AS OBSERVERS FOR DECEMBER 2021 EXAMINATIONS UP TO 26TH OCTOBER 2021.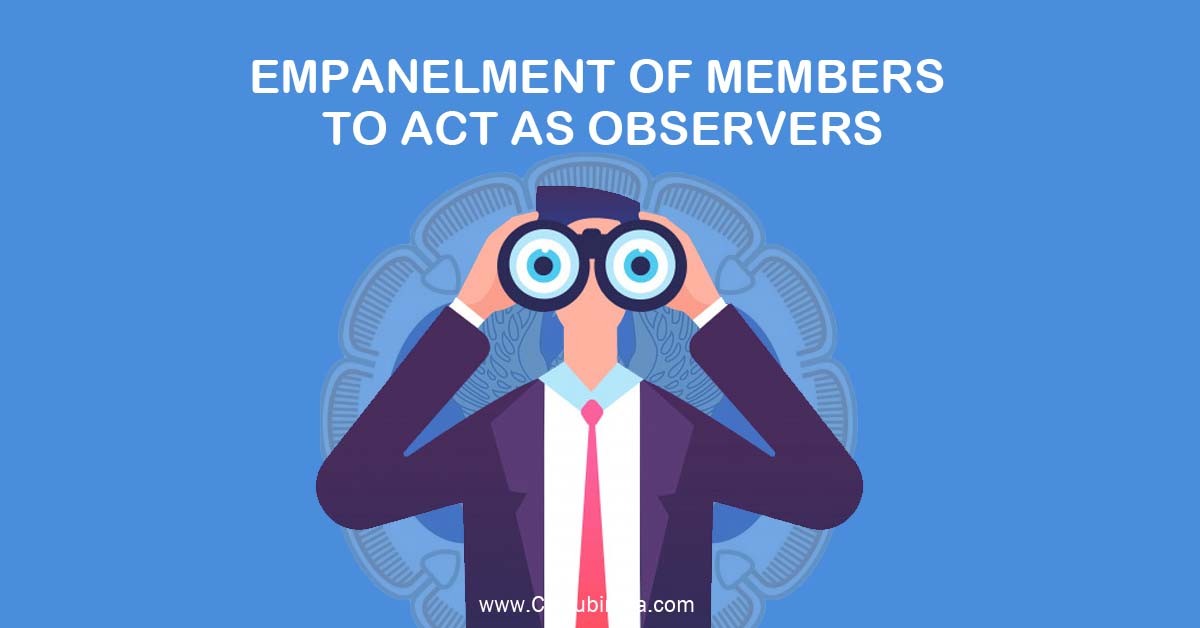 It has been decided to re-open the online empanelment of members to act as observers at the examination centres for the chartered accountants' examinations, December 2021, from 22nd October 2021 to 26th October 2021.
The eligible Members who could not get empanelled, may get themselves empanelled to act as observers for December 2021 examinations from 22nd October 2021 up to 26th October 2021.
The members desirous may visit the Observer Portal ie. https://observers.icaiexam.icai.org and make online application for act as observership for December, 2021 examinations upto 26th October, 2021.
S. K. Garg
Additional Secretary (Exams.)

Tags :
icai
students