Yes

friends here we are back again with another "Little Super Star of CCI"

Well, this is my first article in CCI. So, before starting I would like to say something..
Yes, I know that all of you must be very excited to know the name of the person

, but pls pls wait for a minute. (waise sabar ka fal mitha hota hai

)
Firstly a big thanks to Balu Sir, as he asked me to write about someone in this series. And that time the first name clicked in my head was……hehehe thodasa wait or thik hai


…
Actually I always wanted to write something here in CCI but always get confused

that in which topic should I write and at last Balu Sir has solved my problem.

So, no more suspense and now I'm going to announce the name

…. to dil thamke bhaithe jara sab…here we are presenting one of the most popular, lovable little star of the CCI- yes he is no one but the one and only Santhosh Poojary urf San..

He is also one of the Top 30 members of CCI having points more than 12500 and thanked more than 2250 for his astonishing contribution.
It's not at all an easy task to write about a person like him. I have spent my whole Sunday for this write up hehe,.

Well, San is basically from Mangalore, now here in Mumbai from 12 years. He is working in TCS and a student of CA IPCC. Apart from this he's also doing ICWA and CS too. You can guess now that how well-balanced person he is….yes friends after spending 10 hectic hours in office, this person easily manages his study and personal life too.
I would like to dedicate a poem to him……..
CCI ke Shaan ho tum,
Hum sabki Jaan ho tum,
Haste raho, muskurate raho,
Sada aise hi tum,
Rab de tmhe har who chiz,
Jiske hakdar ho tum!!!
He is very intelligent, versatile and above all a very hard working person. Ek kahawat hai na ki "simplicity is the best policy." This proverb is perfectly appropriate for him. Yes he is simple but still he is different. His positive attitude towards life makes him different from all. Because of his cool and calm nature he can smartly handle adverse situation in life. His helpful nature made him popular not only in CCI but also in his workplace and society. I can remember very well that when I came to CCI, I was very new to this site, and that time I didn't even know how to post a topic in forum. But this person always ready to help you with a broad smile

. Really he is so down-to earth and a tender hearted person.
Take a look in his contribution. There is nothing left from study to health tips you will find everything there.
1) Check Out Your Concentration Level..
2)Free Notes For CPT IPCC/PCC And CA Final
3) Effective Study Tips For Last 30 Days...
5) Tips For the Week Before the Exam...
6)CA CS CWA Quetion Banks at ONE Place...
8) Brief Summary Of All Ratio's
10)Useful Articles on Cost and FM
12) Latest Downloads From Masterminds...
23) Weight vs Water Excel File
25)Fun things to do without spending dime...
26) CA vs CS vs CWA
Artices:
1)The affiliation between Banking and Inflation
3)Best Brain Foods Before Exams
His Rewards in CCI:
HIS REWARDS IN CCI:
He got CCI T-Shirt for being a top Member of CCI.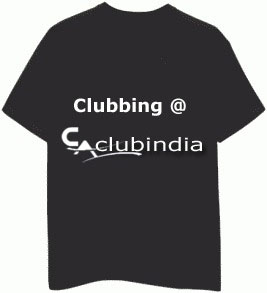 He got an Ipod for being top thanked member for the month.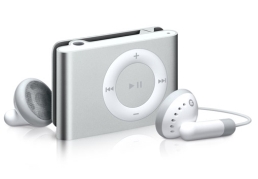 He got Half million mug for being a top Member of CCI.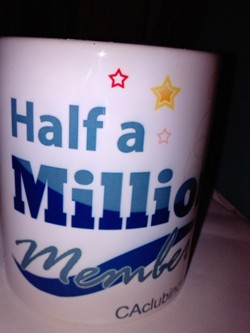 He has a keen interest in story books, songs, nature and (1 raaz ki baat batau san bahaut acha cook hai.)Ya friends he is a great cook.
Actually the fact is that if I'm going to describe his each and every quality then this article will never be completed.
He is simply MIND BLOWING
If Gita mam would here she would surely say "stupendous, fantastically fantastic",and Mithun da would say- "kya baat kya baat kya baat".hehe mere article ko nahi San ko..


We all feel very proud to have you in CCI. All the very best for your future.

May God give you all success in life and you always bright like the Sun in the sky…

Article on Super Little Star of CCI - Part - 1
Aricle on Little super star of CCI.. Part 2
Article on Little Super Star of CCI- Part 3
WE will be back soon with our pending series of "legends of CCI"
And
"Little Super Star of CCI"
Friends eagerly waiting for your Comments & Suggestions…
Thanks and regards
Sneha