RESCHEDULED INTERMEDIATE AND FINAL EXAMINATION TIME TABLE & PROGRAMME - JUNE 2021 (Merging) AND DECEMBER 2021
PROGRAMME FOR SYLLABUS 2016

ATTENTION: INTERMEDIATE & FINAL EXAMINATION WILL BE HELD ON ALTERNATE DATES FOR EACH GROUP.

Day & Date

INTERMEDIATE

(Time: 10.00 A.M. to 1.00 P.M.)

FINAL

(Time: 2.00 P.M. to 5.00 P.M.)

(Group – I)

(Group – II)

(Group – III)

(Group – IV)

Wednesday, 8th December, 2021

Financial Accounting (P-05)

-------------------

Corporate Laws & Compliance (P-13)

-------------------

Thursday, 9th December, 2021

-------------------

Operations Management & Strategic

Management (P-09)

-------------------

Corporate Financial Reporting (P-17)

Friday, 10th December, 2021

Laws & Ethics (P-06)

-------------------

Strategic Financial Management (P-14)

-------------------

Saturday, 11th December, 2021

-------------------

Cost & Management Accounting and

Financial Management (P-10)

-------------------

Indirect Tax Laws & Practice (P-18)

Sunday, 12th December, 2021

Direct Taxation (P-07)

-------------------

Strategic Cost Management – Decision Making (P-15)

-------------------

Monday, 13th December, 2021

-------------------

Indirect Taxation (P-11)

-------------------

Cost & Management Audit (P-19)

Tuesday, 14th December, 2021

Cost Accounting (P-08)

-------------------

Direct Tax Laws and International Taxation (P-16)

-------------------

Wednesday, 15th December, 2021

-------------------

Company Accounts & Audit (P-12)

-------------------

Strategic Performance Management and Business Valuation (P-20)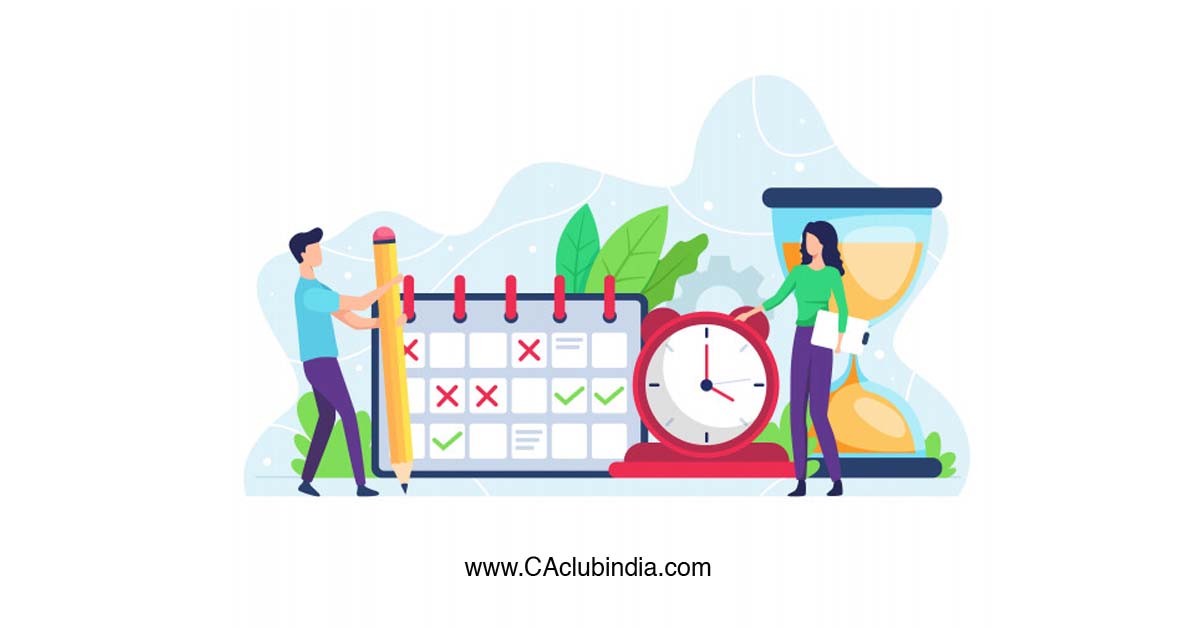 Group (s)

Final Examination

Intermediate Examination

One Group (Inland Centres)

(Overseas Centres)

`1400/-

US $ 100

`1200/-

US $ 90

Two Groups (Inland Centres)

(Overseas Centres)

`2800/-

US $ 100

`2400/-

US $ 90
1. Application Forms for Intermediate and Final Examination has to be filled up through online only and fees will be accepted through online mode only (including Payfee Module of IDBI Bank). No Offline form and DD payment will be accepted for domestic candidate.
2. STUDENTS OPTING FOR OVERSEAS CENTRES HAVE TO APPLY OFFLINE AND SEND DD ALONG WITH THE FORM.
3. (a) Students can login to the website icmai.in and apply online through payment gateway by using Credit/Debit card or Net banking.
(b) Students can also pay their requisite fee through pay-fee module of IDBI Bank.
4, Students who have chosen for OPT-OUT for the Intermediate and Final Examinations, December, 2020 session will remain same for the Intermediate and Final Examinations to be held in December, 2021. Students need not to apply again
5, Last date for receipt of Examination Application Forms is 8th October, 2021.
6. The mode of examination will be online-centre based.
7. Candidates/Students are requested to provide updated and in use phone number and email id.
8. Examination Centres: Adipur-Kachchh (Gujarat), Agartala, Agra, Ahmedabad, Akurdi, Allahabad, Angul Talcher, Asansol, Aurangabad, Bangalore, Bankura, Baroda, Berhampur – Ganjam (Odisha), Bharuch Ankleshwar, Bhilai, Bhilwara, Bhopal, Bewar City(Rajasthan), Bhubaneswar, Bilaspur, Bikaner (Rajasthan), Bokaro, Calicut, Chandigarh, Chennai, Coimbatore, Cuttack, Dindigul, Dehradun, Delhi, Dhanbad, Duliajan (Assam), Durgapur, Ernakulam, Erode, Faridabad, Ghaziabad, Guntur, Gurgaon, Guwahati, Haridwar, Hazaribagh, Hosur, Howrah, Hyderabad, Indore, Jaipur, Jabalpur, Jalandhar, Jammu, Jamshedpur, Jodhpur, Kalyan, Kannur, Kanpur, Kolhapur, Kolkata, Kollam, Kota, Kottakkal (Malappuram), Kottayam, Lucknow, Ludhiana, Madurai, Mangalore, Meerut, Mumbai, Mysore, Nagpur, Naihati, Nasik, Nellore, Neyveli, Noida, Palakkad, Panaji (Goa), Patiala, Patna, Pondicherry, Port Blair, Pune, Raipur, Rajahmundry, Ranchi, Rourkela, Salem, Sambalpur, Shillong, Shimla, Siliguri, Solapur, Srinagar, Surat, Thrissur, Tiruchirapalli, Tirunelveli, Tirupati, Trivandrum, Udaipur, Vapi, Vashi, Vellore, Vijayawada, Vindhyanagar, Visakhapatnam and Overseas Centres at Bahrain, Dubai and Muscat.
9. A candidate who is fulfilling all conditions specified for appearing in examination will only be allowed to appear for examination.
10. Probable date of publication of result: To be announced in due course.
* The candidates/students are advised to keep regularly in touch with the website of the Institute for further notifications and announcements relating to Examination of June and December 2021 and in case of any query or clarification can e-mail us only at exam.helpdesk@icmai.in
CMA Kaushik Banerjee
Secretary
Tags :
icmai
students