The Finance Minister, Smt. Nirmala Sitharaman announced an Economic Package today that is the 13th of May 2020 at 4:00 PM via a press conference. The Economic Package has been announced to fight the COVID-19 crisis. The Hon'ble PM while addressing the nation on the 12th of May made an announcement regarding the Economic Package worth Rs 20 lacs crore which is equivalent to 10% of India's GDP.
Hon'ble FM started her speech saying, "The focus of the Economic Package will be factors for building Aatmanirbhar Bharat". The FM mentioned that 18,000 crores of Income Tax Refund were issued amidst the COVID-19 crisis.
Here are the major announcements made by the FM
1. Changes in Direct tax:
-TDS and TCS rates reduced by 25% of the existing rates. The revised rates will come into effect from 14/05/2020 and will be in effect till 31/03/2021.
- The due date for all Income Tax Returns for FY 2019-2020 extended from 31/07/2020 and 31/10/2020 to Nov 30, 2020.
-The date for Tax Audit for FY 2019-20 extended from 30/09/2020 to 31/10/2020.
- The period for Vivad se Vishwas Scheme has been extended to the 31st December 2020.
2. Relaxation and measures for MSMEs
3 lakh crores collateral-free automatic loan will be issued to MSME. These loans will have 4-year tenure with a moratorium of 12 months.
- Rs 20,000 crore sub-ordinate Debt for MSMEs
-The definition of MSME has been revised. The turnover and investment limits have been revised as follows: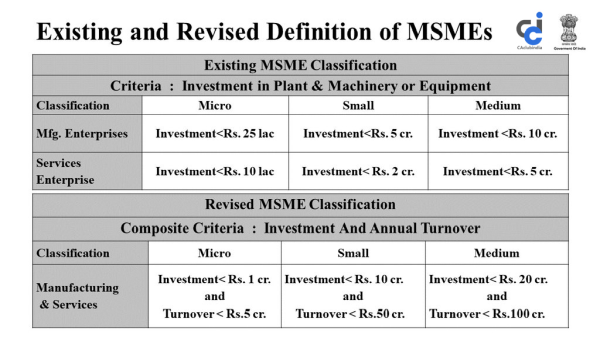 3. Changes in PF regulations:
-The government will make EPF contributions of 12% on behalf of the employer and the employee for the month of June, July, and August. The facility which was already given by the government will now be provided for 3 more months.
-The statutory limit for contribution to PF is being reduced from 12% to 10% for employer and employee for the next three months for all registered establishments.
Tags :
coronavirus
aatmanirbhar bharat