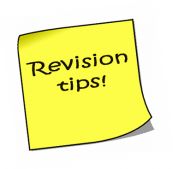 As we all know revision is an important aspect of preparation of professional examination. One needs to do intelligent revision of the course as many times as possible. Reason being lack of revision may become the reason of your failure. A good revision is just like a super –key to your success. But you must know how to use this key. Just think positive about your exam, about your exam preparation and other co-related things. Never think that "This technique is not gonna work for me". Keep yourself ready to accept new ideas and tricks to succeed in life.
Now CS December exams 2011 are just 2 weeks away. So I am making this effort to help them by sharing few suggestions regarding exam revision. Let me clarify this thing to every that these suggestions are also very useful for every student. If you like these suggestions please share your comments:
Prepare a revision plan: Before starting the revision it is very important to prepare a revision plan. In fact this plan should be in your mind from the very starting i.e. when you start preparing for exams bcoz without proper revision it is very difficult to re-call anything during exam time.
Review the revision material: For a effective revision plan I would suggest you to divide the course content in to 3 categories:
First: In the first category you may add all the important topics and frequently asked questions given in scanner. Here also add topics which are imp from the practical question point of view especially in Audit and law.
Second category: In the second category add topics regarding the exam importance of which you are confident and which are easy in preparation and revision. A good revision of this category will strengthen your position in exam.
Third Category: In this category add the balance topics which are not important from exam point of view. Just give them a basic reading and finish them off. During routine preparation give this kind of topics a sound reading in order to understand them.
Knowledge of important chapters: Exercise given in second point will help you to understand the structure of course from the revision point of view. First of all at the time of revision it is very essential to have the knowledge of important chapters and topics. So prepare a list of important chapters and topics and first revise them. This will save your time and energy during the final preparation of your exam and enhance your confidence bcoz you know important topics are on your tips at the exam time.
Simple reading to other topics: For topics not covered in point no. 2 (a) and (b), i.e. those which according to you are not really important for coming exam, just give them a reading for better understanding. Try and be confident about these topics. Basic knowledge of these topics is enough. This will again save your time and energy and prevent you from confusion regarding what to revise and what to leave.
Prepare very small notes for revision: During my study time I was really fond of this technique. We used to prepare very short note of a super imp topics in out note book and mention the page number of note book on our study material or reference book. Later on during final revision open that page number of your note book and revise the topic quickly.
Discussion with your group: Another wonderful way to revise is to discuss topics with your friend circle. It will help to you revise the things without any special effort and improve your re-calling power. I used to teach my friends who help me a lot to make commend on given topics especially in law. If you successfully resolve the study related issues of your friends that means your preparation is good.
Avoid multiple reference books or notes: During normal preparation it is very much understandable to refer more than one book or notes. However in the process of revision I would suggest you to use single book or use your note book. This is really important to save your time and maintain your revision planning. Revising one topic from multiple books is really fetal to your preparation. Hence plz remember this point.
Use latest gadgets: Earlier this technique was not available for our revision and now also most of the students are not aware about this trick to revise. I got this idea from my cousin. He used to feed the notes in his phone enriched with MS office and easily revise everything during commute time. I really found this trick very useful and now with technological advancement in the field of phones and i-pads it becomes very easy for everyone. I understand it is not possible for everyone but still we may consider this as a revision method.
Workout on your basics and follow conceptual study: For quick and successful revision at the exam time it is very important to have clear idea of concepts and basics. If your concepts and basics are not clear then revision will take extra time. So as per my suggestion work very hard at the time of usual preparation for a better result bcoz revision process is just to remind you what you have prepared during usual preparation of your subject and chapters.
Understand the importance of time management: If you are not interested in understanding the importance of time management, then this kind of professional study is not for you. A good time management is required at every stage of your professional life. Follow your revision schedule regularly without fail. Always think about how to use your time in the most efficient manner. In short never waste your time as it is money.
Hope you find the above points useful. Please try to implement them in your study.
Thanks
RG