I Salute you Sir….!!!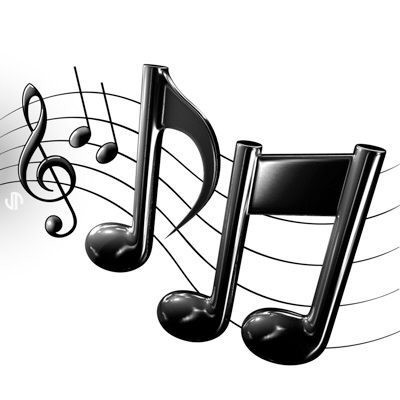 I have been learning Indian Classical Music from the time I was in 2nd standard and I must admit that no other thing has such calming effect on my mind and soul… I get a new life!!! I had discontinued it from the time I entered IPCC inspite of my sir persuading me to continue with it because I felt that I wouldn't be able to balance both…
A WRONG DECISION!!! That's what I realised when I went there again…
My Music teacher, a retired school music teacher is sight impaired… he can't see… But he has this indomitable will power and a vision that many people with sight dont have… The following is the course of events that happened after that :-
I entered the small but tidy home and he was more than happy to see me back… I could make out that from his very smile… He welcomed me and introduced me to the students who were going to be with me in my batch this year. – Two seventh standard boys…
And then I enquired about my previous batch mates and he replied with sadness on his face that they had discontinued. Some… because they had board exams, some landed with jobs, etc. And then he told me that one of them came to him once and told that he wants to come but is not able to come due to time constraints… Sir alloted him a time….. 11-00 PM….. Dumbstruck??? So was I..!!!
My Sir takes music classes from 7 in the morning… lives in a small housing board co-operative society house…, takes really a very nominal fee for teaching music ( really no one would ever teach so well at such a low rate), doesn't take fees from those who have financial problems and are really deeply interested in music, prefers to walk rather than hiring a rickshaw…even if the distance is as long as 10 kms – one way !!!( you can understand how difficult it will be for someone who can't see) and he still feels that it is a short distance…, takes English classes, knows braille, is a judge in many competitions held for blind students, has got each and every spelling right and each sentence without any damn grammatical mistake, will raise a firm voice against thw wrong doings, teaches in such a way that even the jnr kg students enjoy coming to music class... and still… still is the most grounded, straightforward person I have ever ever met…
He starts feeling guilty if anyone is not able to grasp some 'TAAN' and he won't let go until he/she gets it right…
And when this person tells me that I should continue with music… HOW CAN I NOT???
I have learnt a lot from him… have learnt from his dedication towards work, from his simple living, his never say die attitude, his hard work…
One incidence that will make you understand how particular he is about each and every thing that comes his way… That day…
The other two batchmates asked me what is CA? And sir replied Chartered Accountancy… and then the discussion led somewhere else and meanwhile we were turning pages of 'RAAG MALKAUNS' and suddenly sir stopped the Tanpura and asked, " It is 'e d' right??" I asked, " what is 'ed'???"
And he replied, "Chartered… It ends with ed and not just d… right???" And I was awestruck again on seeing his dedication towards his each and everything he did…
After I become a CA… the first thing that I would do is get his eye operation done…(only if he permits… I don't know whether he would be ready) but it would be just great if I can give back may be 1 percent that way…
He is an inspiration to me… and a perfect source of true knowledge and great values that have been imbibed in me… I SALUTE YOU SIR…!!! I SALUTE YOU!!!