Member Since : 24 July 2010 (Vadodara )
You've got to follow your passion. You've got to figure out what it is you love--who you really are.
And have the courage to do that. I believe that the only courage anybody ever needs is the courage to follow your own dreams
-Oprah Winfrey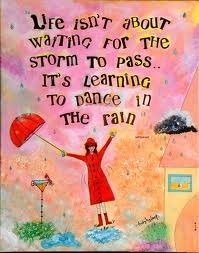 Make the most of yourself... for that is all... there is of You!
~Ralph Waldo Emerson
My Contribution:
I SALUTE YOU, SIR !!!
Never Never Quit
Are you afraid of the stage???
FM IPCC Notes - Best files of Caclubindia
You think you can't write??
How to prepare effective notes
This Uttrayan - Let the birds fly
Accounts - Best notes of CACLUBINDIA
Tax - Best notes of CACLUBINIDA
Costing - Best notes of CACLUBINDIA
The horrifying Leather trade in India
Funny Adorable Animal Pics
Slow Dance
Excerpts from my diary
Excerpts from my Diary - Words by Emerson
Video for studying Effectively
Life is like a cup of coffee - Video