-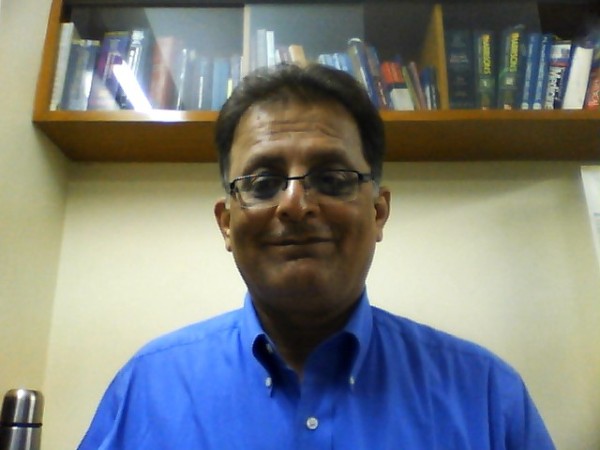 CA VIKRAM SHANKAR MATHUR
We are an Indian Chartered Accountancy firm located at Ahmedabad, Gujarat, India. Our Sole Proprietorship Firm is basically into the practice of Accounting, Auditing, Income-Tax Return Filing, Financial Consultancy, Statutory Audit, Tax Audit, Information Systems Audit and other related fields. After Qualifying as a Chartered Accountant on 08/08/1989, the sole proprietor was working in the Industry for six years. In May 1995, the sole proprietor began his practice as an Associate Chartered Accountant and upgraded to Fellow Chartered Accountant in 2002. In March'2006 the sole proprietor also became qualified as Diploma in Information Systems Audit (DISA), a course run by The Institute of Chartered Accountants of India, (ICAI), Delhi. The sole proprietorship firm is registered with the Institute of Chartered Accountants of India.
Full Name:
-----------
CA Vikram Shankar Mathur

Date of Birth:
--------------
November 30th, 1962

Address for Correspondence:
---------------------------
OFFICE:
703, Abhishree Avenue,
Opp. Hanuman Temple,
Near Nehru Nagar Cross Roads,
Ambawadi, AHMEDABAD-380015
Gujarat, India.

Phone:
-------
Office: +91-79-26447150, +91-79-40307150
Cell: +91-9998090111

Email:
-------
vsmathurco @ gmail.com
vsmathur380052 @ gmail.com
ravani.office @ gmail.com

Educational Qualifications:
---------------------------
B.A. (Economics) Honours, Shri Ram College of Commerce, Delhi University, 1983, 49%
Fellow of the Insitute of Chartered Accountants of India, Indraprastha Marg, New Delhi-110001, May, 1983, 55%
Presently undergoing Diploma in Informations Systems Audit from the Institute of Chartered Accountants of India for the March'2004 exams.

Work Experience:
----------------
Statutory Branch Auditor of State Bank of Mysore, Bangalore since March'2006.
Concurrent Auditor of Industrial Estate, Vavtva Branch of Bank of Baroda from April'2008 to March'2009.
Private Practise as Statutory Auditor and Computer Consultant (ERP & MIS) of Cip Machineries Pvt Ltd since 1995.
Concurrent Auditor of Bank of Baroda, Maskati Market Branch, Ahmedabad since December'2002 till March'2007.
Computer Consultant to various organisations in Ahmedabad for their MIS and ERP needs.
Manager Accounts in Gujarat Telephone Cables Limited from 1994 to 1995. Was handling their Insitutional Loans from ICICI, IDBI, IFCI and UTI during this period. Made the PayNew Software for managing payments to Suppliers and a Salary Package in Clipper for them during this period.
Manager Accounts in Cadila Laboratories Ltd from 1993 to 1994. Carried out the Operations Audit in consultation with Mr. Shantanu Ray from Calcutta during this period. Set up their C&S Cell for managing 46 C&S Agents all over India during this period.
Officer Accounts (Grade V) in Crompton Greaves Limited from 1990-1992. During this period helped management set up centralised accounting system using UNIX for managing the branch and godown activities of Ahmedabad and Baroda during this period.
Officer Internal Audit in Ingersoll Rand (India) Limited from 1989-1990. During this period set up a system of automatic generation of the Internal Audit Report from the computer, covering all the activities of the Internal Audit Department.