The services that have been made available for Taxpayers on the GST Portal as on 30th November.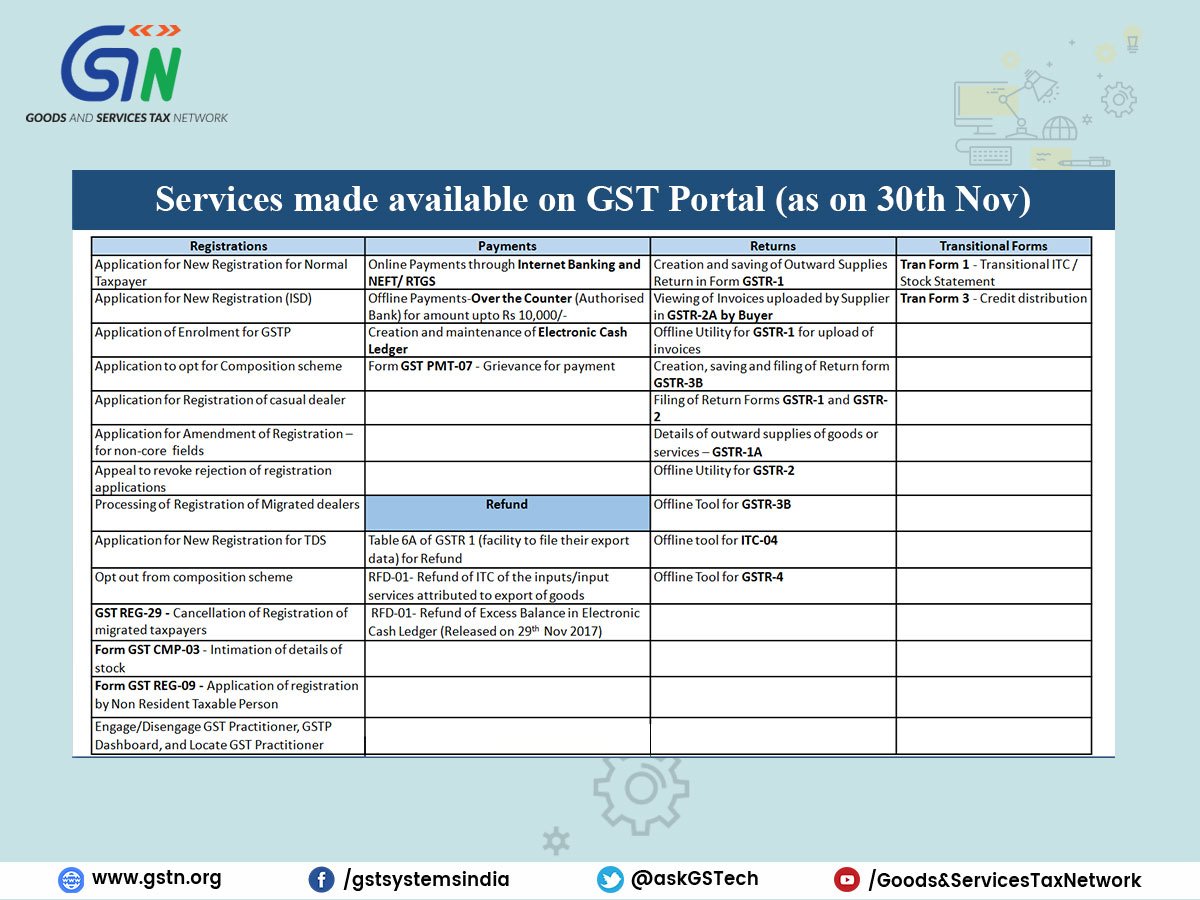 Total number of Taxpayers who filled application part – B and fully migrated as on 1st Dec 2017.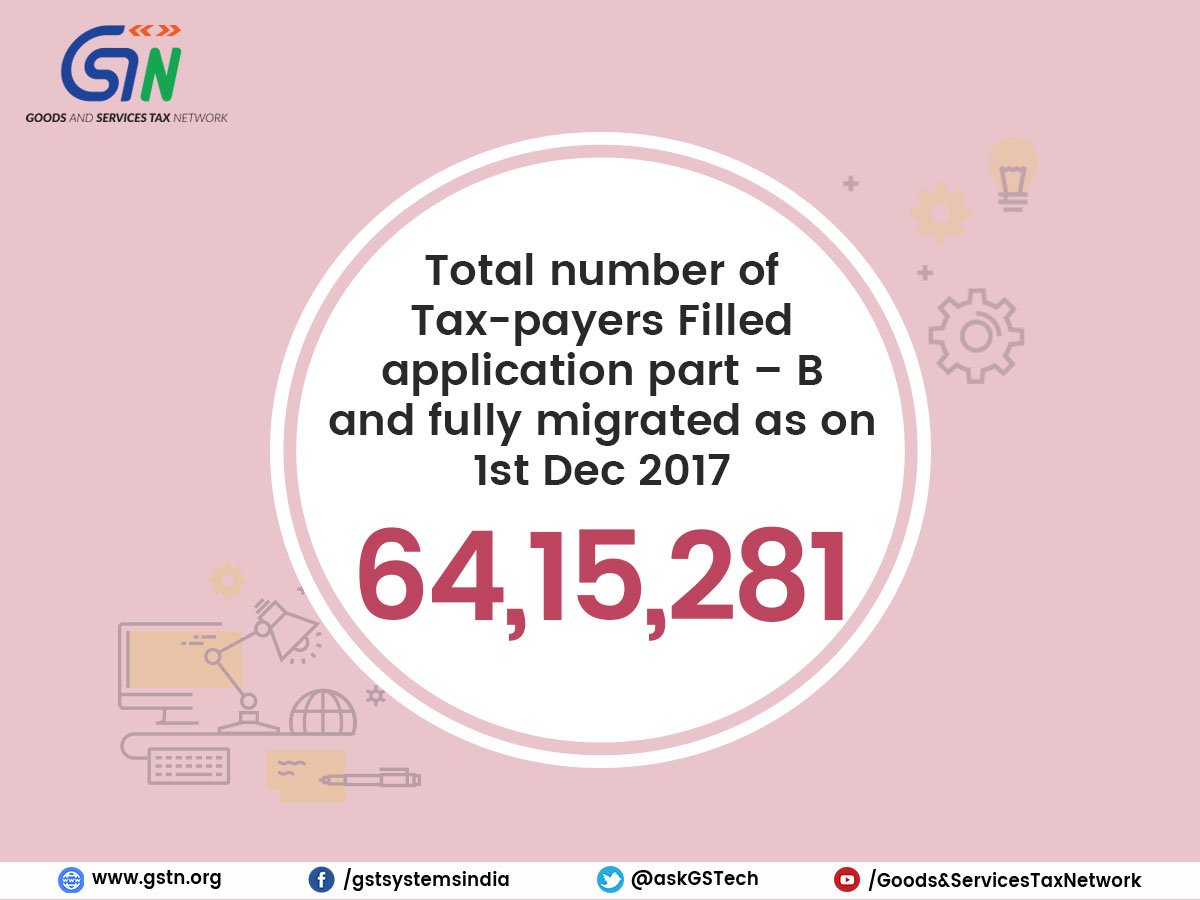 Returns received on the GST Portal on 20th November.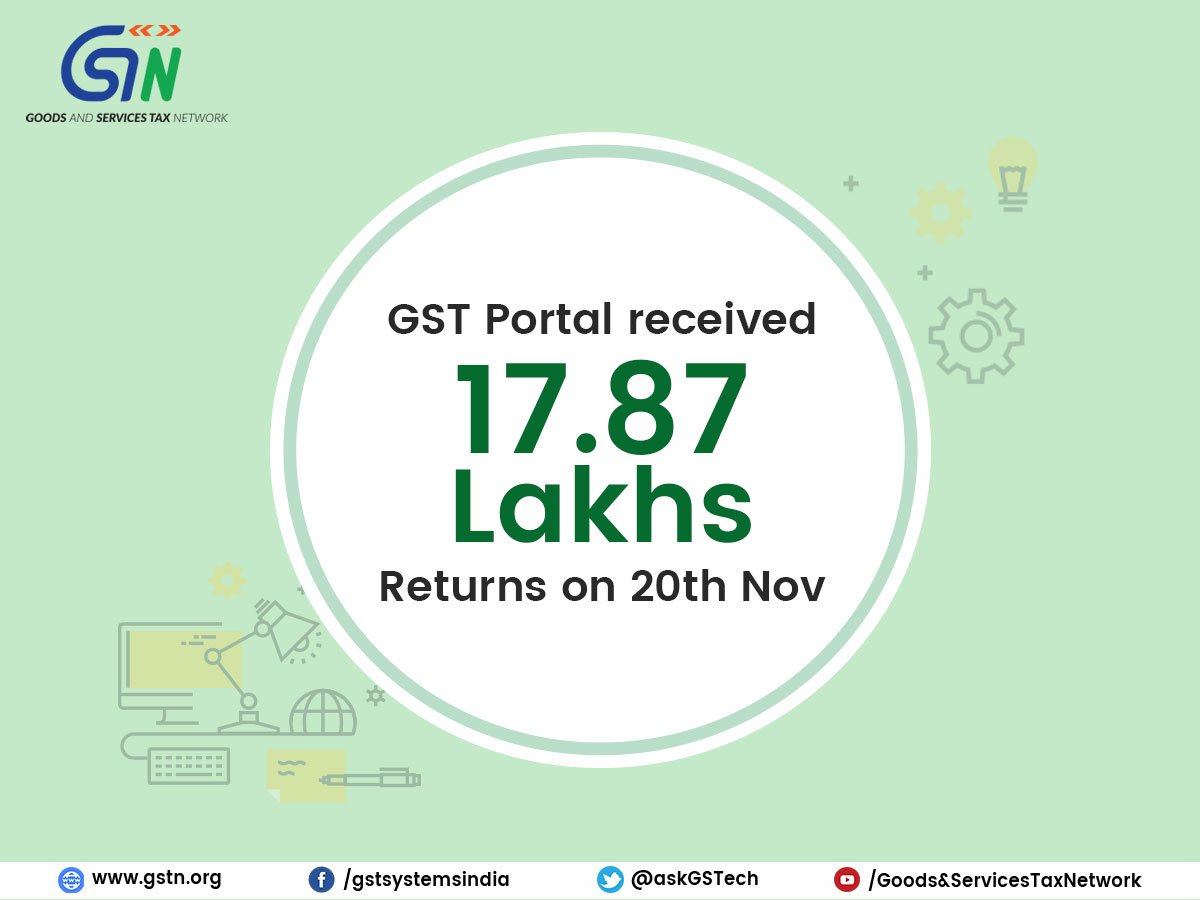 New Registrations Approved as on 29th November 2017.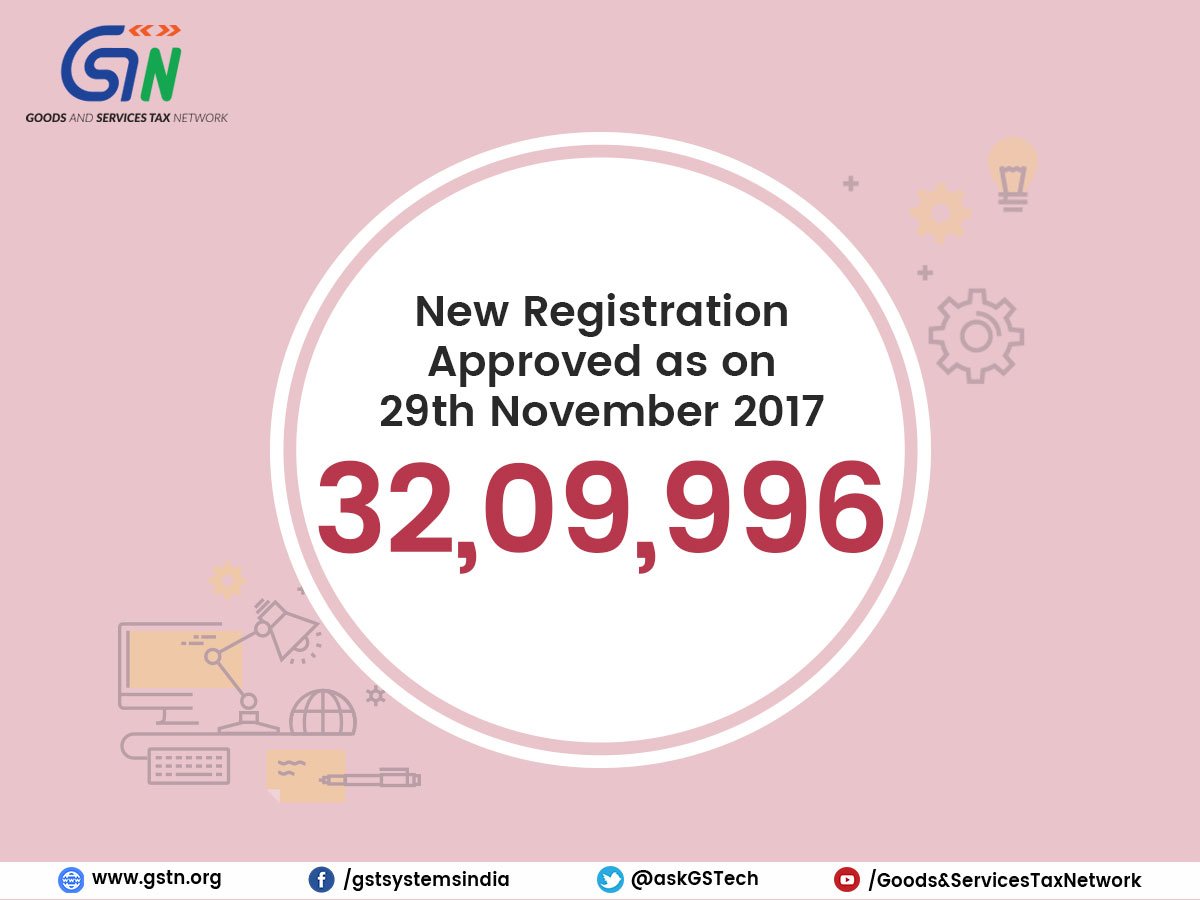 Tags :
GST