KIND ATTENTION STUDENTS !
RE-OPENING OF ONLINE WINDOW FOR SUBMISSION OF REQUEST FOR CHANGE OF EXAM CENTRE FOR JUNE 2021 EXAM SESSION (SCHEDULED TO BE HELD IN AUGUST 2021)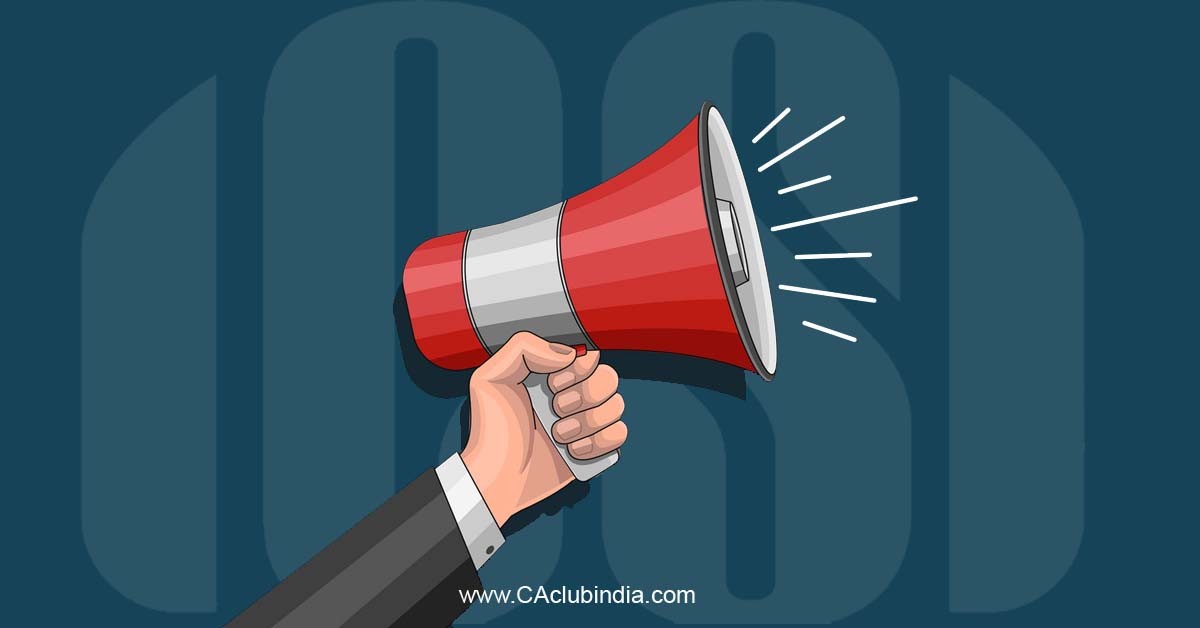 All students enrolled for June 2021 exam session of the Institute (which is now scheduled to be held from 10th August to 20th August 2021), are hereby informed that it has been decided to re-open the online window from 00.01 Hours on Thursday, 10th June 2021 to 23.59 Hours on Saturday, 12th June 2021 for submission of request for change of Exam Centre.
Students are advised to make use of this opportunity being granted as a special case.
(A K Srivastava)
Joint Secretary
Date : 09.06.2021
Tags :
icsi
students