The new E-Filing Portal was launched by the Government on 7th June 2021 and although various new functionalities have been made available to the taxpayers, it has been reported by most of them that the portal has crashed on day 1 and services are not available to the taxpayers.
Finance Minister Smt. Nirmala Sitharaman also took to her Twitter handle to request the entire Infosys Team and Co-Founder Nandan Nilekani to look into the grievances of the taxpayers and glitches on the functioning of the website.
Co-Founder Nandan Nilekani has assured the finance and tax community that all the technical glitches are being looked into and that the same will be resolved soon.
Read the official Tweets of Finance Minister Smt. Nirmala Sitharaman and Infosys Co-Founder Nandan Nilekani below:
FM Nirmala Sitharaman urges the Infosys team to look into the new E-Filing Portal Issues in her latest tweet as mentioned below:
"The much awaited e-filing portal 2.0 was launched last night 20:45hrs.
I see in my TL grievances and glitches.
Hope Infosys & Nandan Nilekani will not let down our taxpayers in the quality of service being provided.
Ease in compliance for the taxpayer should be our priority."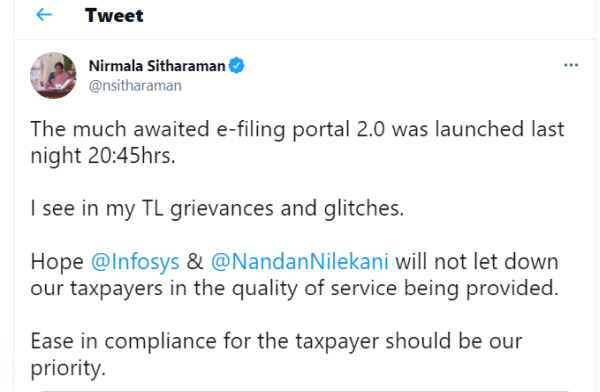 Nandan Nilekani's response to FM Nirmala Sitharaman's tweet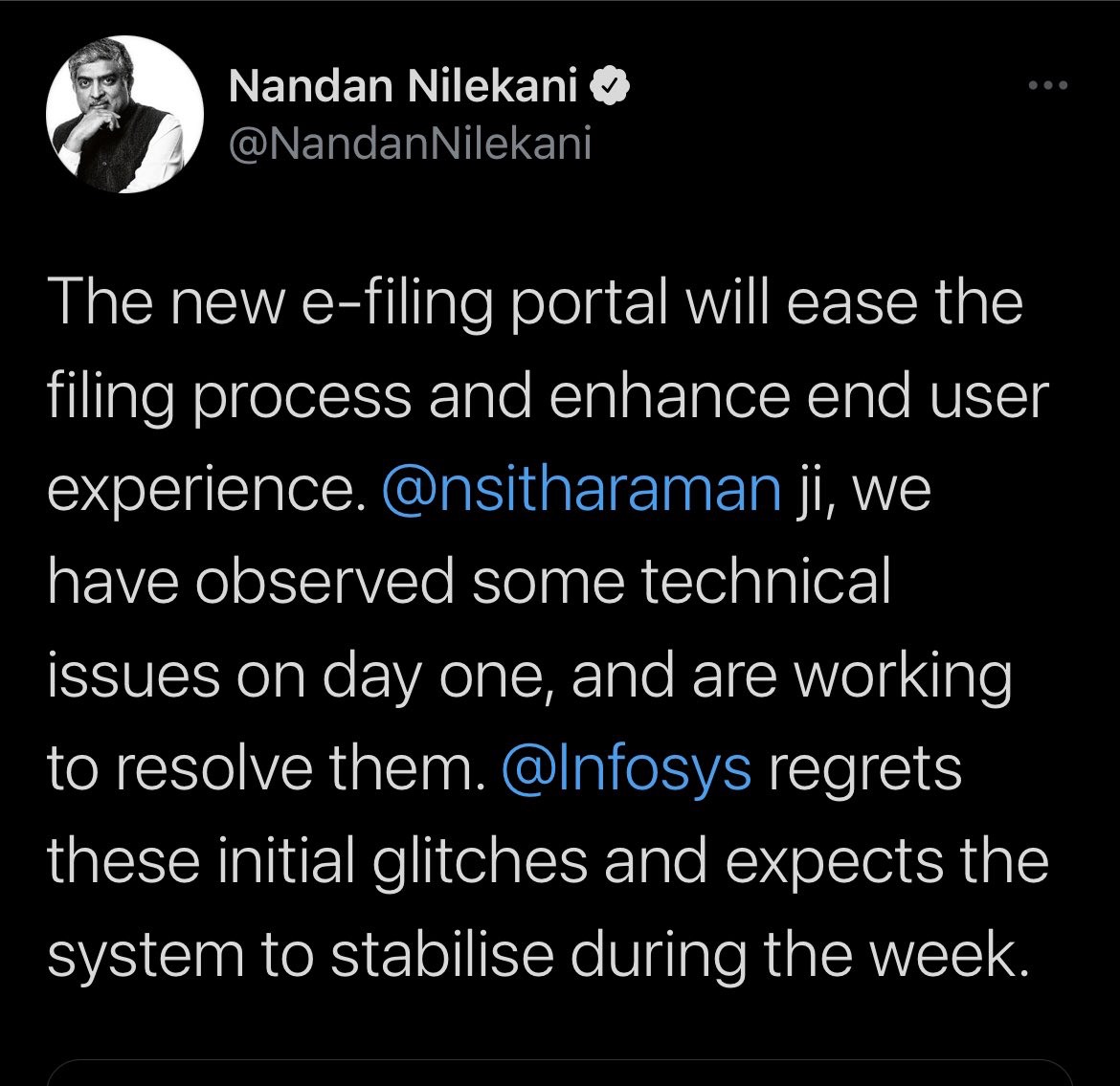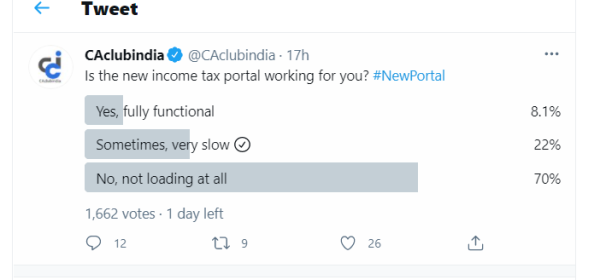 To know all about the new E-Filing Portal and its highlights, click here
Tags :
income tax