Rivigo Freight Private Limited's Vacancy Details
Rivigo Freight Private Limited
Having Good Knowledge of IndAS/Taxation Advance Knowledge of Excel/MS Word Good Communication Skills
Candidate will be working as Industrial Trainee in Accounts/Taxation team. They will be helping and assisting Manager / CA of Finance for work related to Finalization of Accounts, Consolidation of Books and GST
05 December 2018
Kindly note this vacancy is more than two months old and might be unavailable.
Related Jobs
ITC Limited ( Industrial Training )
Skills & Experience : Reqd. CA Final

- Condidate with good knowledge of IND-AS and Good and Service Tax(GST) would be preferred. - Proficient with Microsoft Office - Strong Communication and Analytical Skills.

Gurgaon , Posted on 05 February 2019
G H A & Associates ( Accounting )
Skills & Experience : Reqd. CA Final

Tally, MS-Office, Accounting, GST

Gurgaon , Posted on 24 January 2019
OYO Rooms ( Industrial Training )
Skills & Experience : Reqd. CA Final

Sound Finance Knowledge, Financial Planning Understanding, Good Logical reasoning skills.

Gurgaon , Posted on 11 January 2019
Max Life Insurance ( Industrial Training )
Skills & Experience : Reqd. CA Final

We are looking for Industrial Trainee– Internal Audit for a client with a global presence based at Gurgaon. Location : Gurgaon Education : CA-Intermediate (Both Group) Exp : 2 Years of articleship in Internal Audit (preferably Big 4 / Top 20) Skills : Should have strong Internal Audit background, knowledge of Insurance Industry, ability to understand IT System functionalities, sound knowledge of MS-Office 2007, strong written and verbal communication skills. Role: 1. Conduct risk based audits, preparing risk assessments and performing audit procedures / testing. 2. Prepare and maintain documentation of the audit work / results . 3. Discuss and form agreement with process owner on control gaps and opportunities for improvement and provide specific and provide practicable recommendation for effective closure of the issues and mitigation of risks. 4. Follow-up to determine adequacy of corrective actions - Track and validate status of issues highlighted. 5. Perform and present special studies and projects as may be assigned. Interested Candidates mail your CV to: Contact Person: Manish Gupta Email: manish.gupta5@maxlifeinsurance.com

Gurgaon , Posted on 11 December 2018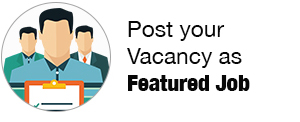 Post your vacancy now
Upload your CV
Seeking a Job? Looking to Hire?
Job Seekers / Recruiters Interaction
Search Jobs / Candidates Extensive List
Get updates in your Inbox