About the Course:

Communication is the one critical skill that will either open the doors of success for you or close it. In the real world, we are constantly observed and noticed by others. Others are always forming an opinion about us and forming perceptions about how good or bad we are, what is our potential and what we are capable of doing. These opinions and perceptions lead to what is called – personal brand.

To build and manage a powerful personal brand is your own responsibility and being an effective communicator makes your job easier.

Whether you are appearing for an interview or you have to make a business presentation or even if you have attend a meeting – learning vital skills that will help you stand out can make a huge difference in your career journey. This course has been especially designed for Chartered Accountants and other finance professionals, because excellent technical skills need to be back-up by excellent communications skills too.

Once you learn the tools and techniques that I have shared in this online program, you will notice that your confidence level will go up dramatically, you will no longer be scared or shy and that you will know exactly what to say and how to say it in business situations.




Course Content

Low on theoretical knowledge and high on real-world practical tips, this course will allow the participants to learn fast and improve fast. As a part of this course, you will learn about the following aspects of impactful communication:

The fundamentals of communication
Understanding who our 'customer' is
Interview Skills
Communication in Business Meetings
Delivering Criticism
Listening Skills
Body Language
Assertive and Persuasive Communication
Making PowerPoint Presentations
Telephone and Video Communication



The course comes along with an eBook and includes several practice activities that have been created specifically for finance professionals by CA Abhinav Goel based on his vast corporate experience.




Key Features

Communication Skills Masterclass will introduce you to the most critical skills that are needed to discover and build success in your corporate career
The course includes an eBook especially created for the participants and includes all the relevant and practical tools and tips that are needed to elevate your communication skills
The course includes several activities and practice sessions that all participants are advised to complete. CA Abhinav Goel highlights that the only way to improve is by practicing what you learn.
The course will help in tax planning to the following individuals:



To salaried individuals

People heading organizations

Small traders

MSMEs




Audience Section

Accountants, B.com/M.com graduates who are looking for a job in Audits, Consulting, Banking or Corporates
CA students applying for articleship opportunities with reputed firms
A graduate or postgraduate having a degree in Commerce, Law, Banking including Higher Auditing, or Business Administration or Business Management from any Indian University established by any law for the time being in force.
Individuals seeking to enhance their career growth by improving their personal brand
People moving into leadership functions across organizations.
Practicing CAs, Small and Medium Enterprises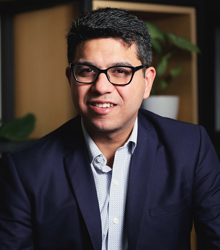 Abhinav Goel is an acclaimed motivational speaker, a Mindfulness Practitioner, Success and Leadership coach and author of two bestselling novels. He has been personally trained and certified as a Coach and a Trainer by Dr. Marshall Goldsmith and Jack Canfield, two of the world's leading coaches and speakers. In addition to that, he holds a certificate in Leadership Excellence with The Harvard Business School, a Fellowship of the Startup Leadership Program, Boston and is an active trained coach with the International Coach Federation.

As a qualified Chartered Accountant of the November 1998 batch, Abhinav's corporate journey cuts across over two decades. He has spearheaded large business critical teams in some of the world's most respected organizations like KPMG and Google in both India and the US. His last corporate stint was with American Express, where he held the position of Vice President, responsible for leading a large financial vertical within the organization.

Through-out his careers as a leader and as a coach, Abhinav has focused extensively on driving change and transformation. He was responsible for establishing the Finance Shared Service for Google in India and then was at the forefront of large-scale automation at American Express; leveraging and building capabilities for Robotics Process Automation, Machine Learning and Natural Language Generation. His deep understanding of global finance functions, opportunities to scale-up and transform and finally the criticality of impact of change on people; position him uniquely to guide both new and experienced professionals.

Abhinav set up 'I-empower', a learning and development organization focused on enabling individuals and teams to find breakthrough success across all aspects of life. Within the gamut of services delivered by I-empower are a suite of path-breaking and unique interventions that help both individuals as well as organizations transform their outcomes.

As a seasoned trainer and coach, Abhinav juggles between various roles of making keynote speeches, driving workshops and strategic interventions. Abhinav's most recent best-selling book – "What on earth are you doing! How to discover your true purpose and build massive success" has empowered its readers who have in turn written massive success stories across all aspects of their lives – career, money, relationships, health and passions.
Total Length of Videos: 3 Hours
Expiry: 3 months 10 hours of viewing whichever is earlier from the date of registration.
Videos are meant for web viewing only and cannot be downloaded. Videos are available in Full Screen viewing
Course/Subject purchased once cannot be cancelled.
Buy now