R K Tantry & Co's Vacancy Details
Student who has good conceptual understanding of the CA subjects and is capable of handling tasks assigned to him/her under proper supervision and guidance
R.K.Tantry & Co, a 30 year old established firm of Chartered Accountants, are looking to hire the young blood of Chartered Accountancy Profession for the CA Articles position. Areas of exposure include Accountancy, Income Tax, GST, Company law and Secretarial Practices, Internal/Statutory/Concurrent and Bank Audits. Don't miss out on this opportunity to get hands on work experience in a wide array of topics of the CA curriculum.
Interested candidates kindly drop us a mail to rktantry25@yahoo.co.in along with your Resume. Looking forward to hearing from you soon
12 July 2018
Kindly note this vacancy is more than two months old and might be unavailable.
Related Jobs
Raju Jugraj Jain and Co ( Audit )
Skills & Experience : Reqd. IPC / IPCC

Good Communication and analytical skills. Ability to handle client and department independently. Working knowledge of MS Office. Knowledge of Tally will be added advantage. Ready to travel for audit assignments

Bangalore, Posted on 15 February 2019
Largest investment bank ( Industrial Training )
Skills & Experience : Reqd. IPC / IPCC

Company Name: Aristo Consultants (hiring for a leading Investment Bank IN BANGALORE) Job Title: CA Industrial Trainee Location: Bangalore No. of Vacancy: Multiple Pay Scale: Best in the industry Required Skills: Telephonic interviews would be conducted. Contact person: HR – Aishwabh Singh (aishwabhsingh4418@gmail.com/ 8860698774 Imp. Criteria: Appearing for CA finals in Nov'19 or May'20 exams Thanks & Regards Aishwabh Aristo Consultants Contact: +91 8860698774 www.aristoconsultants.com

Bangalore, Posted on 09 February 2019
Infosys ( Industrial Training )
Skills & Experience : Reqd. IPC / IPCC

A CA Trainee @ IS would be required to do the following under the guidance of senior members in the project team: 1. Participate in the requirements gathering across the various Finance Functions 2. Document the gathered requirements as As-Is Process document 3. Apply the conceptual knowledge of Accounting/Taxation/IT while doing solution design 4. System testing of the solution post its development completion 5. Coordinate with the end users to get the User Acceptance Testing done 6. Documenting the User/System manual for the rolled out systems and participate in end user trainings 7. End user support post Go-Live In order to be able to do the above, the candidate should have: 1. Good oral and communication skills 2. Very good command on Accounting 3. In-depth understanding Accounting Standards/GAAP/ IAS 4. Strong in Indirect as well as Direct taxes 5. Good understanding of the SDLC process 6. Fair understanding of IT/ITeS industry 7. Any prior experience of working on SAP would be an added advantage

Bangalore, Posted on 08 February 2019
DriveU ( Accounting )
Skills & Experience : Reqd. IPC / IPCC

Owns and executes accounting processes within area of expertise Prepare invoices for the B2B clients in accounting software Prepare Agreements for new clients and take care of compliance part Following up for the Receivables Passing entries related to B2B accounts in accounting software Prepare GSTR-1 data

Bangalore, Posted on 05 February 2019
Fiorano Software Technologies Pvt Ltd ( Accounting )
Skills & Experience : Reqd. IPC / IPCC

Students who have completed CA PE-II from the Institute of Chartered Accountants of India are eligible to undergo Industrial Training according to ICAI Rules. We are looking for self motivated candidates with strong work-ethics and commitment. Candidates with strong academics and excellent communication skills will be given preference. Candidates staying in/around Whitefield or who are willing to relocate will be given preference.

Bangalore, Posted on 29 January 2019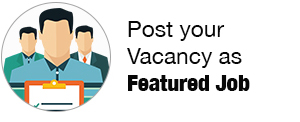 Post your vacancy now
Upload your CV
Seeking a Job? Looking to Hire?
Job Seekers / Recruiters Interaction
Search Jobs / Candidates Extensive List
Get updates in your Inbox