GSTR9 Annual Return Tab is finally Live on GSTN Portal for F.Y 2017-18.
GSTR 9 GST annual Return on GST Portal, can now be filed with the option of 'Annual Return Tab'. It has been enabled by the GSTN (Goods and Services Tax Network) and there is a probability that it will be followed by Annual GST Return Utility soon.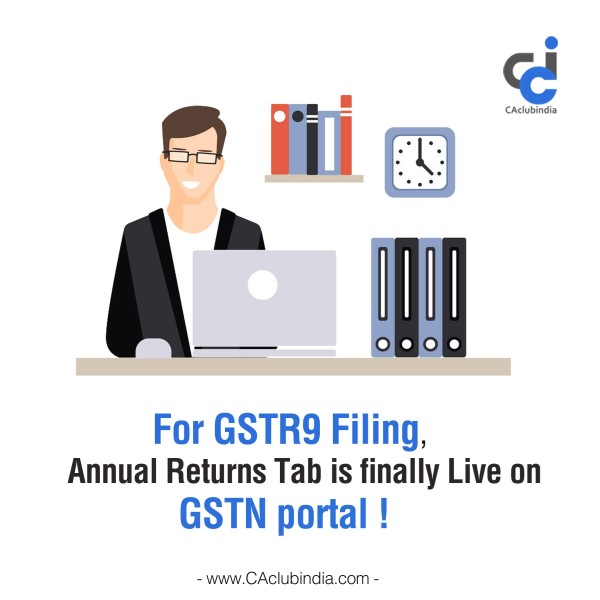 The due date was 31st December 2018, for filing the GSTR-9 Form (Annual Return) but now CBIC has extended the due date of filing GSTR9 to 30th June 2019 because of unavailability of Annual GST Return Utility Form.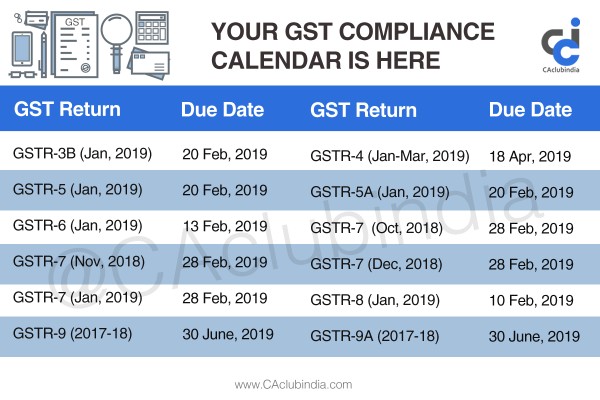 How to file Annual Return GSTR-9? : Click here
Tags :
GST