Asian News International (ANI), on 16th August 2021 tweeted from their official Twitter handle that Finance Minister Nirmala Sitharaman has committed to fixing all technical glitches on the New Income tax Portal in the next 2-3 weeks.
Read the official Tweet below: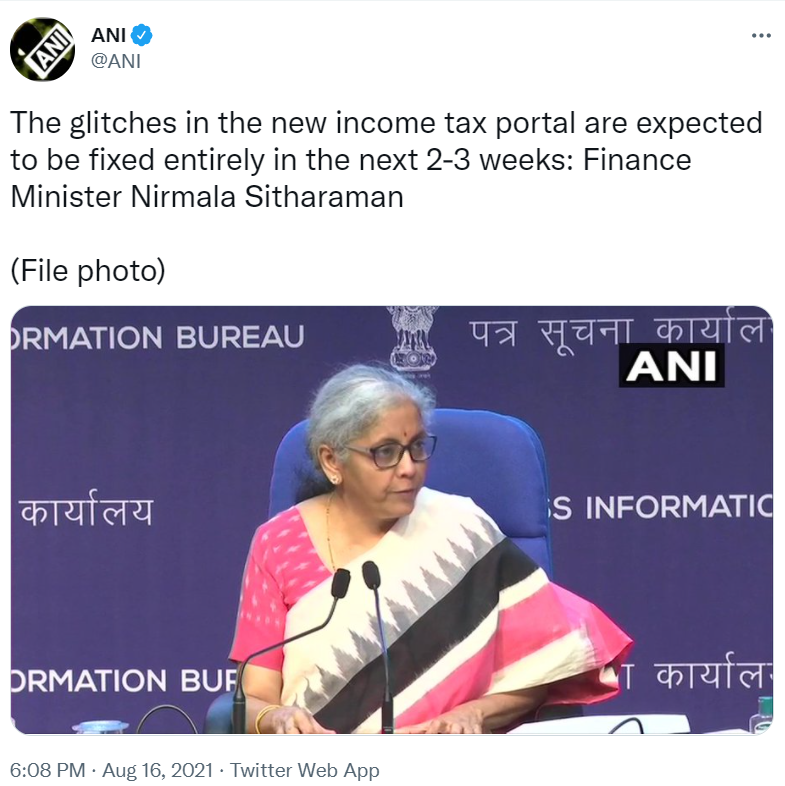 Background
The New Income tax Portal was unveiled by FM Nirmala Sitharaman on 7th June 2021, with the aim of providing taxpayer convenience and a modern, seamless experience to taxpayers. However, since then, several glitches have been reported on the portal. Click here to read an overview of the major glitches. Later on, the FM also took to her Twitter handle to request the entire Infosys Team and Co-Founder Nandan Nilekani to look into the grievances of the taxpayers and glitches on the functioning of the website. However, taxpayers continued to face issues and technical glitches and till now, no relief has been provided in this regard.
Tags :
income tax