CONCERNS OF ICAI ON AMENDED RULE 11U AND RULE 11UA VIDE NOTIFICATION N0. 23/2018, Dated 24th MAY, 2018 ISSUED BY THE CBDT
Rule 11UA provides for the manner of determining the fair market value of various specified assets under section 56 of the Income-tax Act, 1961. Sub-Rule (2) of Rule 11UA provides an option to the assessee to determine the FMV of the unquoted equity shares for the purposes of clause (a)(i) of Explanation to section 56(2)(viib) either in the manner specified therein or to get it determined by a merchant banker or an accountant. However, w.e.f. 24.05.2018, vide the above notification, the term accountant has been omitted from Rule 11UA(2)(b).
Valuation of business, financial instruments and other assets has been gaining importance over the period of time and is considered as one of the most critical areas in finance, in particular after the implementation of Ind-AS and it plays a key role in financial reporting and in other areas of finance such as buy/sell, solvency, merger and acquisition.
ICAI is unable to appreciate the rationale of this notification, which may not be in the interest of the assessees. One will appreciate that the Chartered Accountancy qualification is a blend of financial management, strategic management and financial reporting which provides a focused understanding and concentrate on valuation and thus, the student who qualifies as a Chartered Accountant is sufficiently equipped to independently undertake Valuation Assignments.
Some of the initiatives taken as also the concerns regarding this amendment which need your specific attention have been enlisted below for consideration:
1. Preparation and Issuance of Valuation Standards by ICAI - as a benchmark for Valuation Practices applicable for Chartered Accountants
Recognising the need to have the consistent, uniform and transparent valuation policies and harmonise the diverse practices in use in India, recently, the Council of the Institute of Chartered Accountants of India (ICAI) at its 375th Meeting held from 24th May,2018 to 26th May,2018 has issued the Valuation Standards. This is one of the first initiatives of its kind that has been taken up in India by ICAI.
The Valuation Standards have been issued by ICAI to set up concepts, principles and procedures which are generally accepted internationally having regard to legal framework and practices prevalent in India. With a vision to promote best practices in this niche area of practice, the Standards lay down a framework for the chartered accountants to ensure uniformity in approach and quality of valuation output.
Among many other aspects, the standards include:
Framework for the Preparation of Valuation Report
Valuation Bases, approaches and methods
Scope of Work, Analyses and Evaluations
Documentation and Reporting
Business Valuation
Intangible Assets
Financial Instruments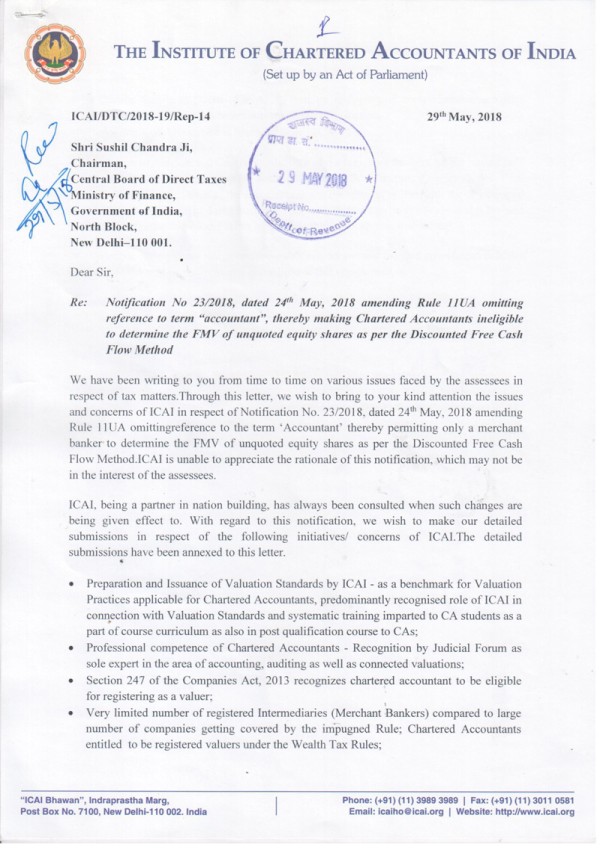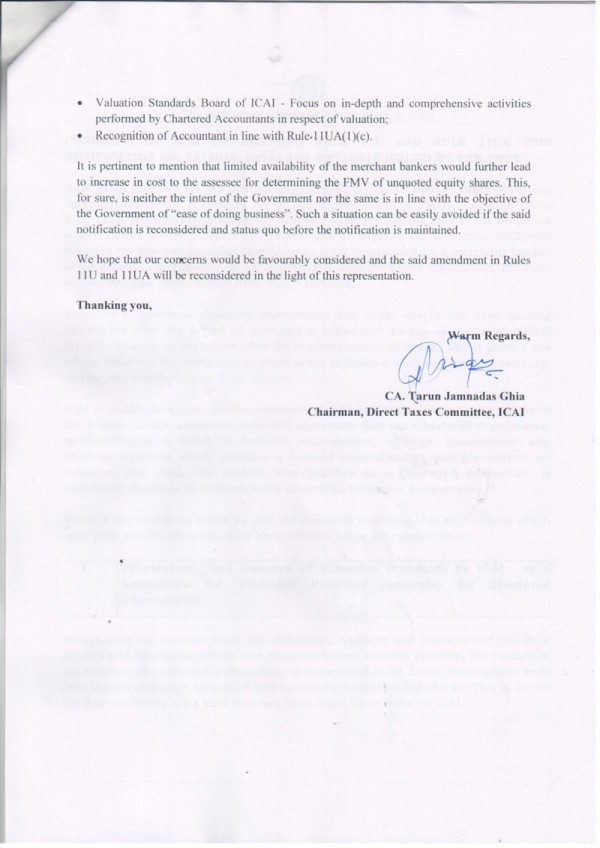 Click Here to refer to the notification
To know more in details, find the enclosed attachment
Tags :
icai
Career