According to a report shared by ICAI, which was originally published by ToI, there has been an all-time high demand for CAs after the implementation of GST and Companies Act. The new laws, rules and regulations have increased the regulatory compliance, thereby, increasing the overall demand.
The comparison statement from the previous years' campus placement shows that the participating companies increased from 130 companies to 139 companies only, but the number of jobs offered increased to 3815 from the previous 1473.
The highest salary for international posting has almost doubled making it to Rs. 36 lakhs per annum. However, the average salary has reduced by Rs. 1 lakh per annum. Previously, the average annual package was Rs. 8.4 lakhs whereas now it is Rs. 7.4 lakhs.
Here's the complete report,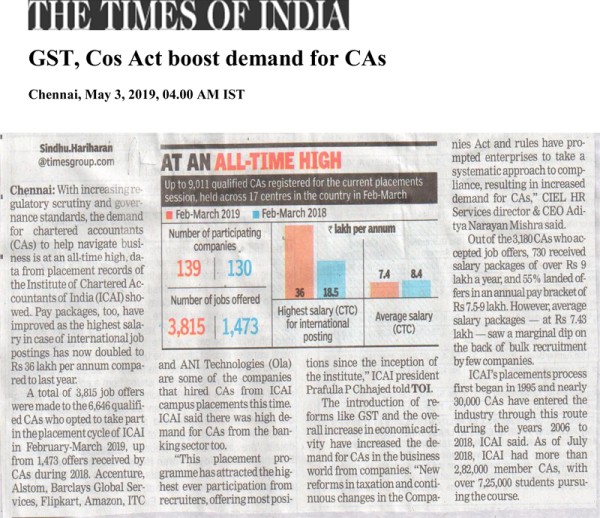 Tags :
GST