29th Goods and Service Tax (GST) Council meeting to be held today on 4th August 2018 in New Delhi. Yesterday, prior to the 29th Council meeting, the preparatory meet was conducted to discuss the broad agendas of the meeting.
What's Expected from the 29th GST Council Meeting - Key Decisions:
At the time of 28th GST Council Meeting held last month on 21st of July significant changes has been made in the GST rates and returns process.
For the 29th GST Meeting - Key decisions of the might include even more significant relief through Rationalisation of tax rates (28% tax rate to be lowered), Decisions to boost the growth of Medium and Small Scale Enterprises (MSMEs), Resolving teething problems in the GST Compliance process, Improving outreach of digital payments among Indian Public.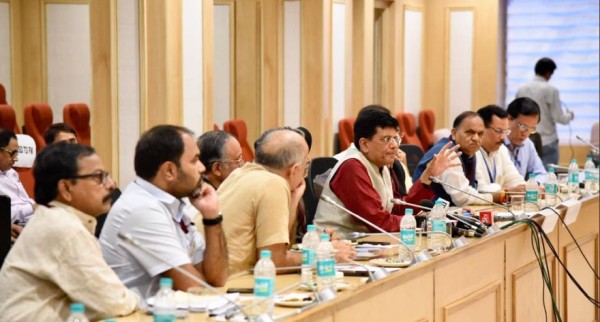 Key Decision and Highlights of 29th GST Council Meeting:
Incentives as 20% Discount on Digital Payments done through BHIM, Rupay Debit Card, USSD etc. to be given to consumers making digital payments to promote digital payments in India.
Formation of a sub-committee consisting which will be headed by MoS Finance Shiv Pratap Shukla and will consist of Manish Sisodia, Sushil Modi, Thomas Isaac etc. The committee will submit a detailed and deliberate report on the various issues faced by General Public
Tweets from Finance Minister Piyush Goyal's Office's Twitter Account: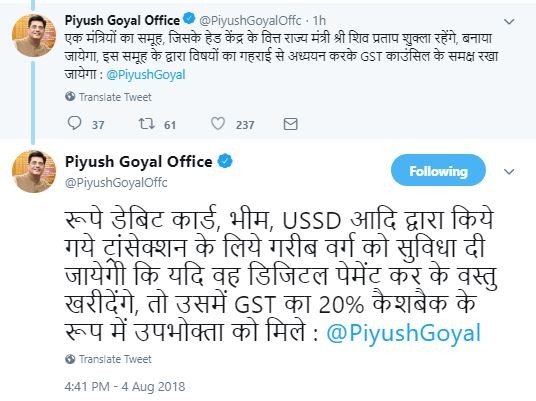 Decisions from Past GST Council Meetings:
GST