Anil Reenu And Co 's Vacancy Details
GOOD WORKING KNOWLEDGE OF AUDITS, DIRECT TAX, INDIRECT TAX, ROC WORKS AND OTHER ALLIED PROFESSIONAL WORK.
Also Required Sami Qualified CA having Good working Knowledge Audit, Taxation, GST.
10 July 2018
Kindly note this vacancy is more than two months old and might be unavailable.
Related Jobs
P K Chopra & Co. ( Management Consultancy )
Skills & Experience : Reqd. CA

Preparation, finalization and review of financial statements i.e. Balance Sheet, Profit & Loss a/c, Cash Flow Statement etc • Preparation and review of Tax Deducted at Source (TDS) related compliances • Preparation of Auditors Report including compliance of CARO, Notes to Accounts etc • Ensuring Compliance with the Legal provisions, Accounting Standards, SAS's etc • Working knowledge on IFRS, IND AS etc. • Audit of various critical financial statement items like Revenue , Fixed Assets & Depreciation, Purchases & Inventory, Contingent liability and tax provisioning (Deferred Tax, MAT, Income tax etc) • Finalization of Tax Audit and Transfer pricing Certifications • Monthly / Quarterly / Annual GST related compliances • Implementation and testing of Internal Control

New Delhi, Posted on 14 August 2018
Amit Rajender & Co. ( Audit )
Skills & Experience : Reqd. CA

Qualified CA with 0-2 yrs of post qualification work experience in Direct Tax, Indirect Tax, Internal & Statutory Audit and Accounting. Knowledge of Company Law, Income Tax, TDS & GST is desirable.

New Delhi, Posted on 02 August 2018
Sanjay Sharma & Associates ( Audit )
Skills & Experience : Reqd. CA

Having experience in the field of Auditing, Income tax, GST, Accounting, Ability to lead team.

New Delhi, Posted on 27 July 2018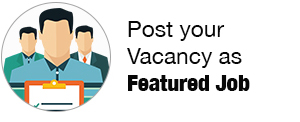 Post your vacancy now
Seeking a Job? Looking to Hire?
Job Seekers / Recruiters Interaction
Search Jobs / Candidates Extensive List
Get updates in your Inbox