This post is for all cricket fans and specially for the Sachin Tendulkar fans... Here are his 50 Test Centuries... A true master.. and a true inspiration...
The journey starts here...
No. 1: Sachin Tendulkar saved the Old Trafford Test for India in 1990 with an unbeaten 119 in the final innings. At 17 years and 112 days, he was only a month older than Mushtaq Mohammad was when he had become Test cricket's youngest centurion. Wisden noted: "He looked the embodiment of India's famous opener, Gavaskar, and indeed was wearing a pair of his pads."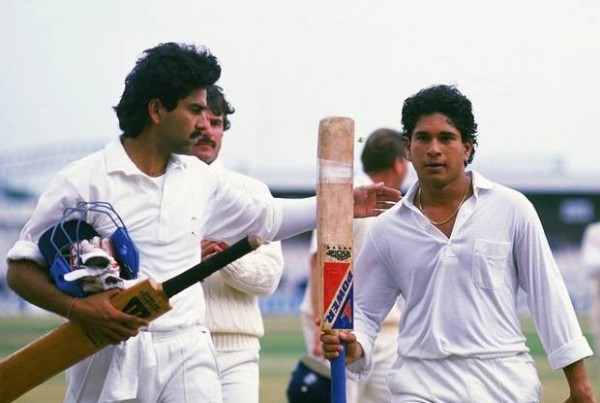 No. 2: "This little prick's going to end up with more runs than you, AB," Merv Hughes said as Tendulkar wrecked Shane Warne's debut with an unbeaten 148 at the SCG in 1992. He was the youngest boy to score a Test century in Australia.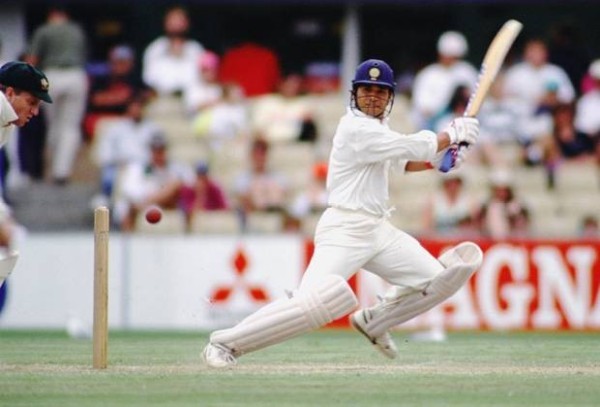 No. 3: On a lethal pitch at the WACA in 1992, Tendulkar made 114 against an attack that included Craig McDermott and Merv Hughes, scoring the bulk of his runs with square cuts. "That is when I felt that, yes, now I am here to play cricket anywhere in the world, any bowling attack and I am confident enough to tackle them," he would say, years later.
No. 4: On his way to 111 at the Wanderers in 1992, Tendulkar, at 19 years and 217 days, became the youngest batsman to reach 1000 Test runs, displacing Kapil Dev. "In my era, I think he's the best player I've ever had the pleasure of playing against," Allan Donald, who bowled to Tendulkar in that match, said in 2007.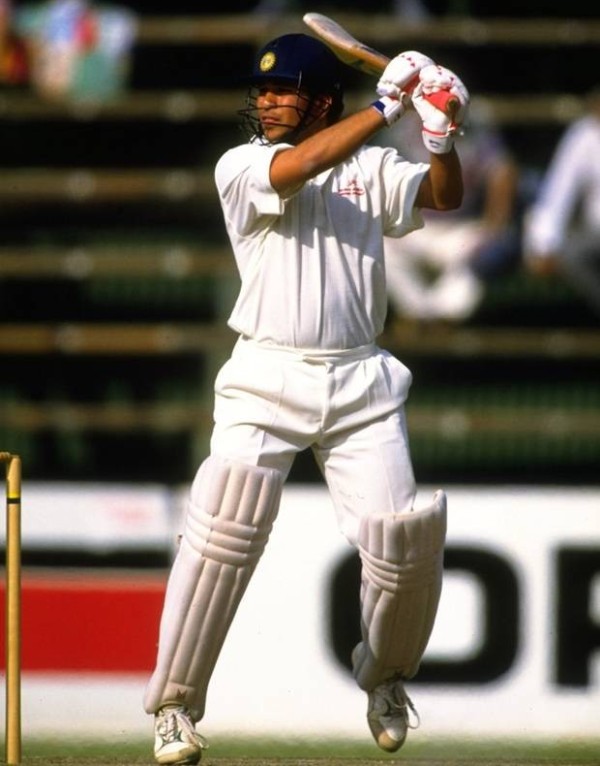 No. 5: His first century in India was against England in 1993 in Madras, a venue at which he would play many more memorable innings. "Tendulkar's six-hour 165 - including 24 fours and a six - was a gem but, had a third umpire, using TV replay, been on hand to review a run-out attempt by Lewis when he was on 9, India might not have made such a conclusive total," Wisden reported.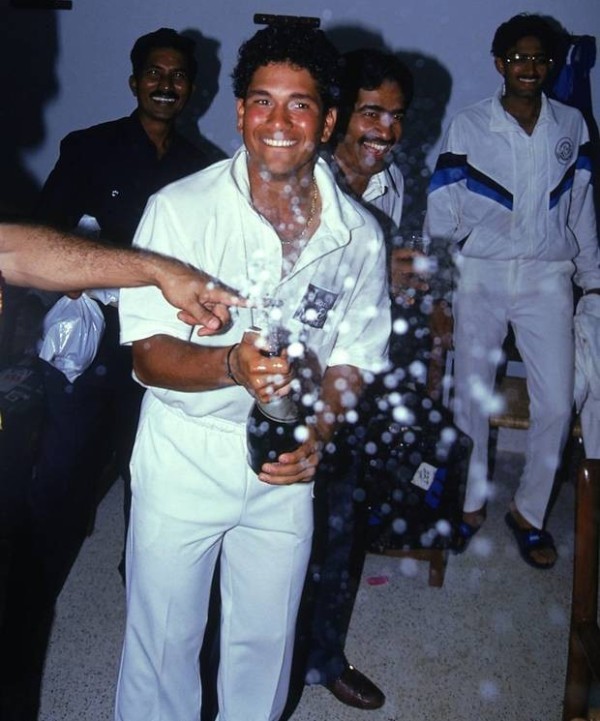 No. 6: Tendulkar's second-innings 104 at the SSC in 1993 was his first century in Sri Lanka. It helped set up India's first Test victory in the country. He provided the thrust that allowed India to make a declaration and complete the win late on the final day.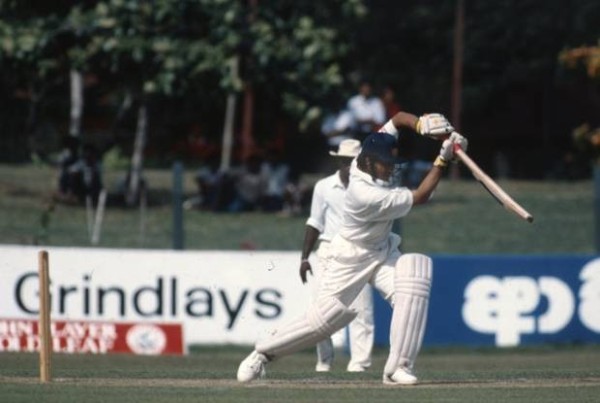 No. 7: A 142 in India's innings-victory against Sri Lanka in Lucknow in 1994. "The home team's start was uninspiring, the openers struggled to find their rhythm against Wickremasinghe ..." Wisden reported. "Not until mid-afternoon, when the assured Tendulkar helped place conditions in perspective, did India resemble the side so used to dominating visiting teams."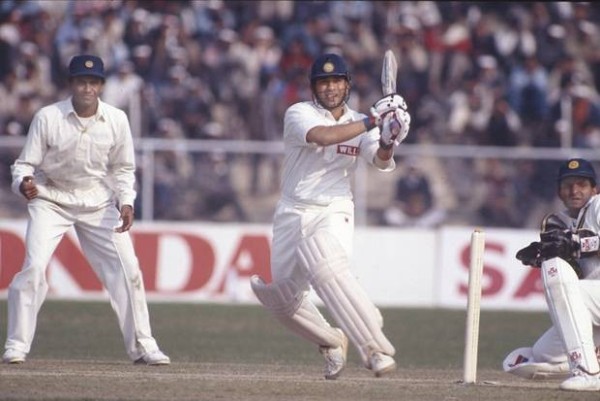 No. 8: Tendulkar's 179 in Nagpur in 1994 was his first hundred against the West Indians and it remained his highest score until his maiden double-century in 1999. He got to this century by hooking Courtney Walsh for six.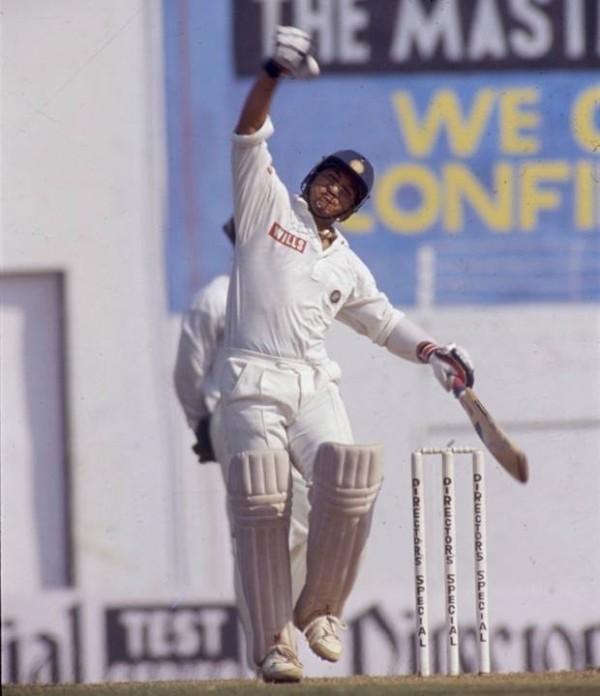 No. 9: Tendulkar made 122 out of 219 in the second innings at Edgbaston in 1996. No other batsman reached 20. "It will be difficult for India to get back into the series having lost the first Test. However, if one player can make it possible it is Tendulkar," Imran Khan wrote in the Daily Telegraph. "His hundred in the second innings was pure class. His compact defence and freedom of strokes on both sides of the wicket with a straight or a horizontal bat makes me feel that he might break all batting records - especially as he is even younger than Brian Lara."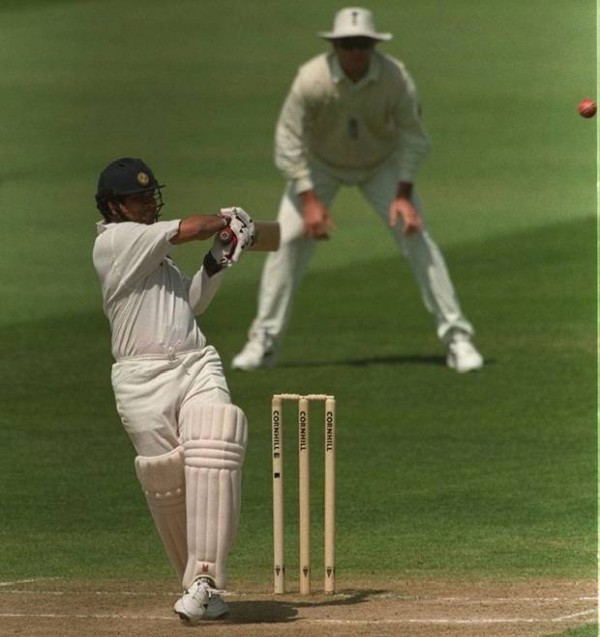 No. 10: A 177 at Trent Bridge in 1996 helped ensure Tendulkar was Wisden's Cricketer of the Year. "Tendulkar averages over 50 in Tests and is the supreme right-hander, if not quite the finest batsman, on the planet. He is a focused technician, who offers a counterpoint to Brian Lara's more eye-catching destruction, fuelled on flair and ego," Wisden said. "He has, it seems, been around for ever. In the third Test at Trent Bridge last summer, he scored 177, the tenth century of his Test career and his second of the series: yet remarkably, at 23, Tendulkar was younger than any member of the England team, with only Dominic Cork and Min Patel born even in the same decade."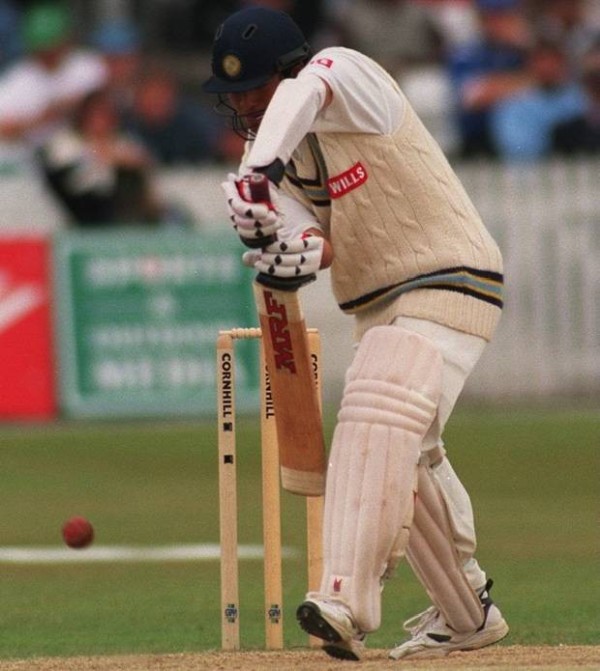 No. 11: Tendulkar's 169 at Newlands in 1997 was part of a thrilling stand with Mohammad Azharuddin. They added 222 in 40 overs. Tendulkar carried on after his partner fell, and helped India avoid the follow-on. He was eventually the last man out, and it needed one of the great out-field catches of all time from Adam Bacher to end it.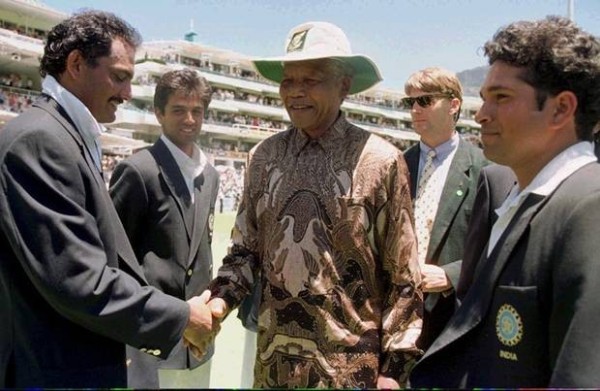 No. 12: Tendulkar's 143 allowed India to declare on 537 for 8 at the Premadasa Stadium in 1997. Sri Lanka's riposte was 952. Tendulkar said the pitch was "unfit for Test cricket", adding: "If we had lost the toss and batted second, we could also have played a massive innings. We only lost wickets because we took chances and looked for runs."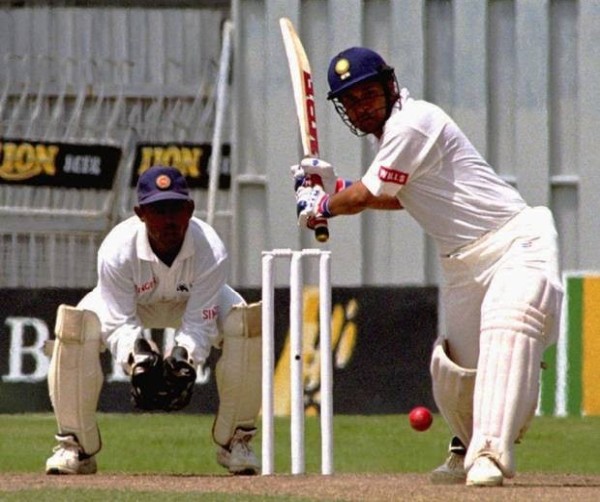 No. 13: In the very next Test, Tendulkar scored 139 in another high-scoring contest at the SSC in Colombo.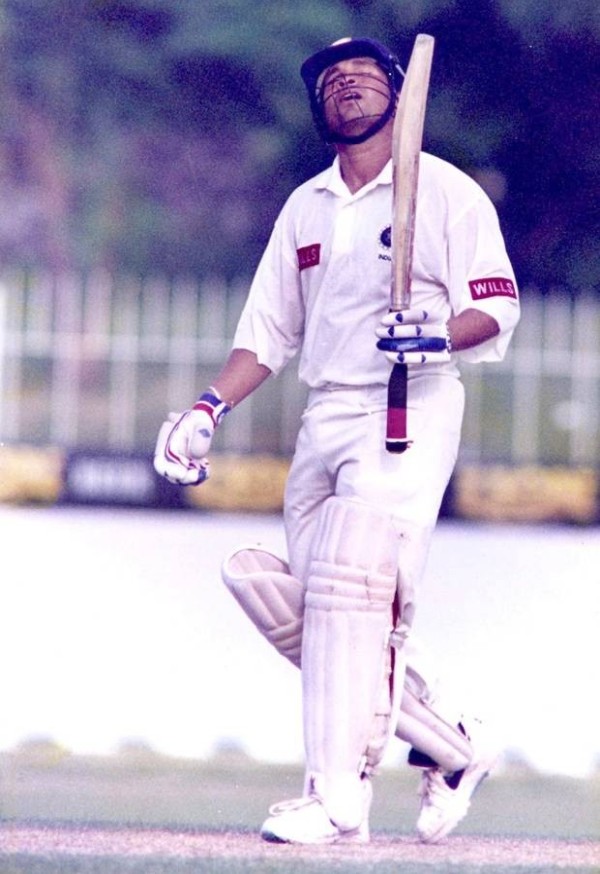 No. 14: Another century against Sri Lanka, this time in Mumbai in 1997. Tendulkar toiled for 71 minutes for 8 runs on the first day but found his touch on the second, moving from 87 to 99 with successive sixes off Kumar Dharmasena. During his innings of 148, Tendulkar went past 4000 Test runs, and his 256-run stand with Sourav Ganguly was an Indian record for the fourth wicket.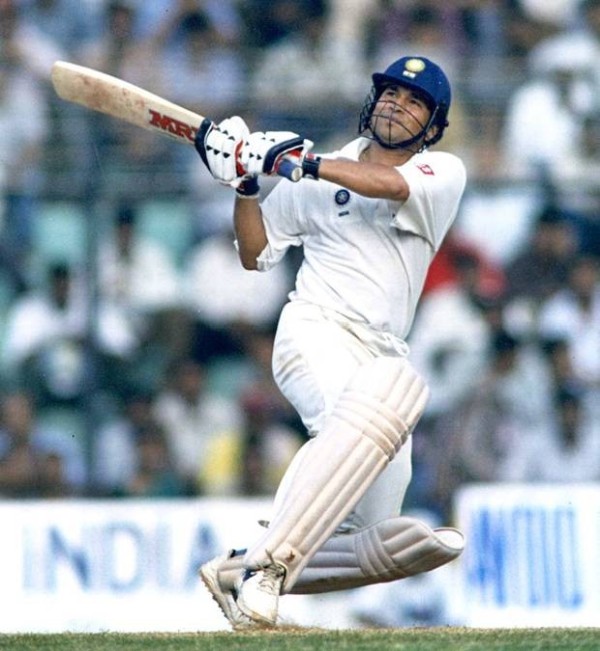 No. 15: The torment of Australia, and Warne, continued in Chennai, where Tendulkar made 155 in 1998. The contest between the two champions was among the best Ian Chappell had watched. "The defining moment came just after lunch, when Warne went round the wicket with Tendulkar having just passed his fifty," Chappell wrote on ESPNcricinfo. "Tendulkar took to his offerings like a kid offered a lolly-shop gift voucher. A brace of sixes and fours from lofted sweep/pull shots to the midwicket region convinced Warne to abort this tactic. Tendulkar's preparatory work had proved to be a masterstroke."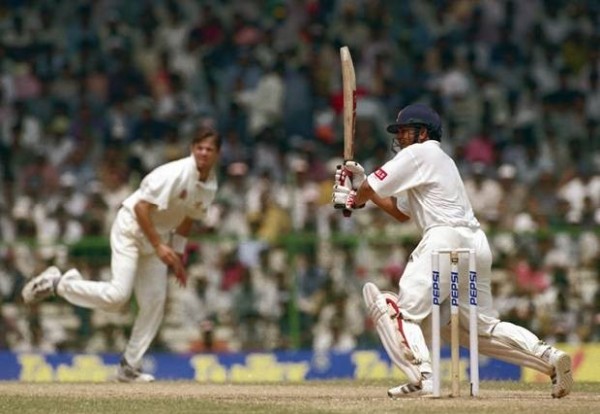 No. 16: Tendulkar scored 177 out of the 281 runs India added while he was at the crease against Australia in Bangalore in 1998. Wisden said he was "impossible to contain" and on the second morning Tendulkar scored 60 off 64 balls, before falling to little-known Adam Dale.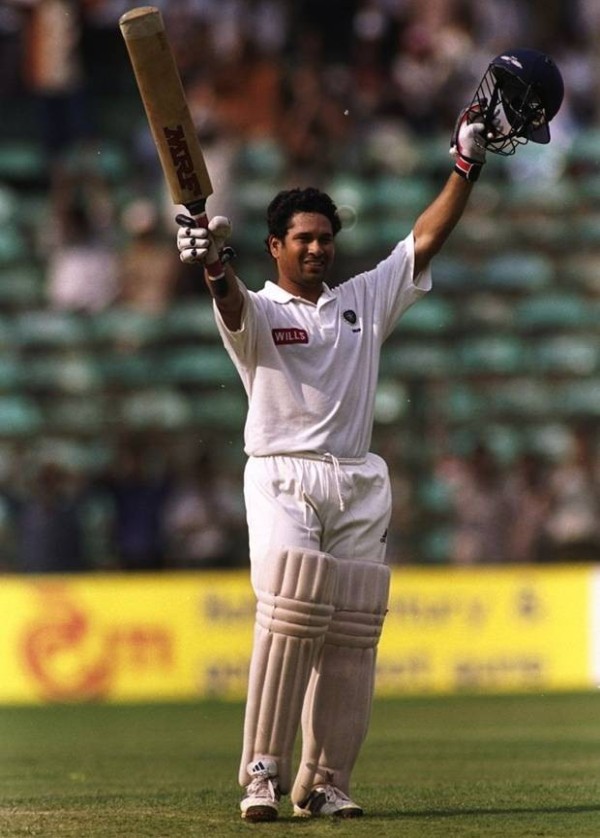 No. 17: At Napier in 1990, Tendulkar had fallen 12 short of becoming the youngest Test centurion. Eight years later, in Wellington, he made his first Test hundred in New Zealand off 123 balls.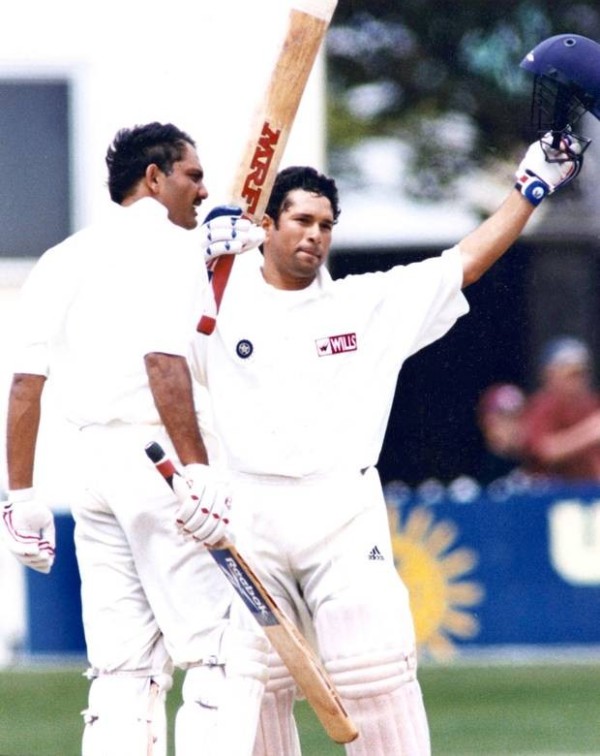 No 18: Tendulkar's 136, a masterclass made with a spasming back, took India to the verge of victory against Pakistan in Chennai in 1999, but the tail collapsed after he was dismissed with only 17 to get. "Because he was such a big player and in awesome form at the time, we were all pretty sure that Sachin was going to win the game for them," Moin Khan, Pakistan's wicketkeeper at the time, said years later. "But as soon as we got him out, it became obvious to us that we would win - in those days India's reliance on him was much greater than it is now."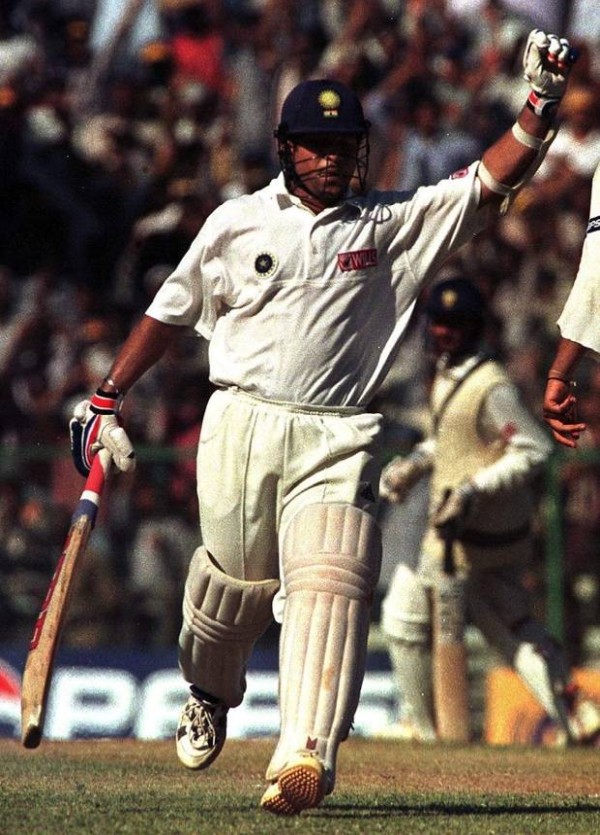 No. 19: Tendulkar made an unbeaten 124 in the third innings of a nondescriptt Test at the SSC in 1999, which ended in a draw.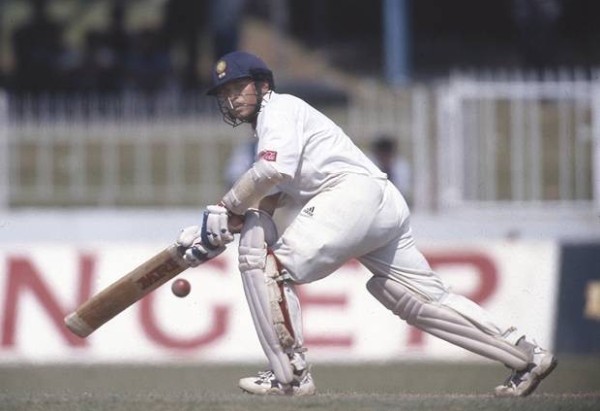 No. 20: Having spent a month recovering from back trouble, Tendulkar scored a valuable second-innings century - 126 not out - that helped India post 505 for 3 after they had collapsed for 83 in the first innings against New Zealand at Mohali in 1999.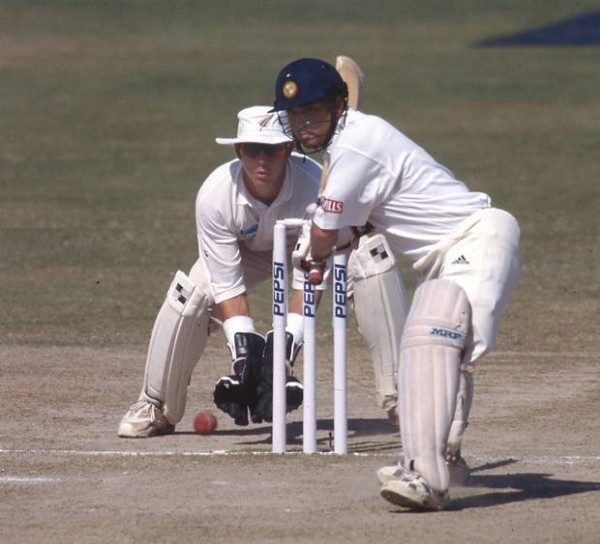 No. 21: Tendulkar scored his first double-century - 217 against New Zealand at Motera in 1999 - in his 71st Test.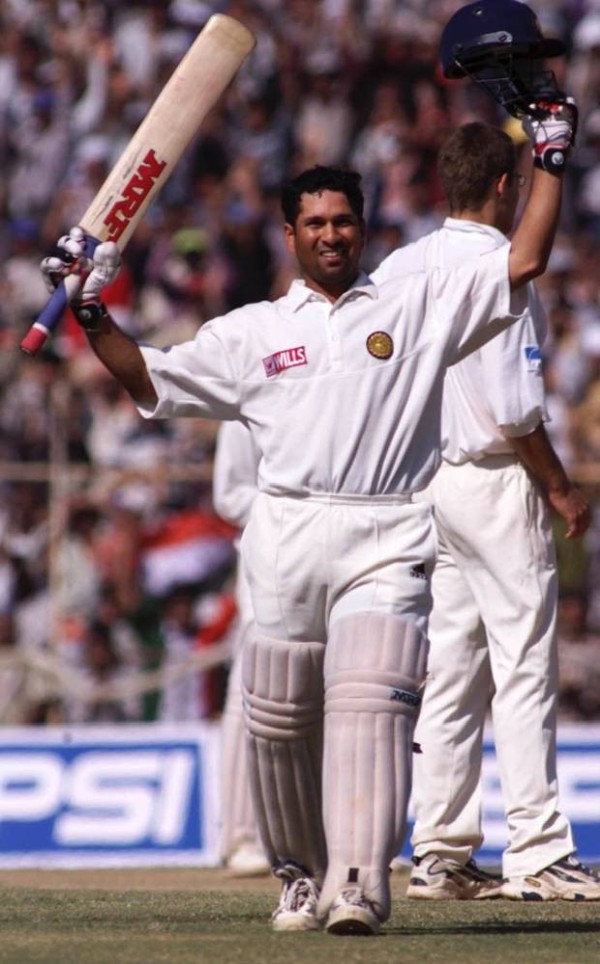 No. 22: Tendulkar made 116 out of a total of 238 at the MCG in 1999, a Test India lost by 180 runs. "Somewhat unsurprisingly, it was yet again the brilliant Tendulkar who was answering the unenviable call to shore up India's battered defences," wrote John Polack. "After an engrossing battle with a bouncer-hungry McGrath had kept him subdued through the early part of his stay, he gradually began to increase his scoring rate with a number of beautifully crafted strokes ... Quite simply, his sense of assurance and sheer range of shots against an adroitly rotated attack were perfectly applied in these hostile circumstances."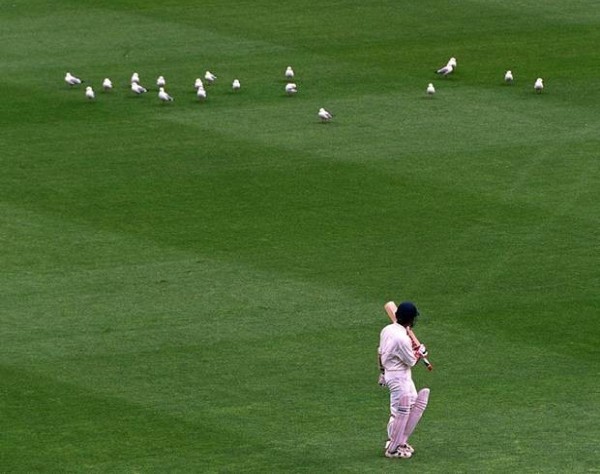 No 23: An extract from ESPNcricinfo's report from the day: Tendulkar made 122 against Zimbabwe at the Kotla in 2000, John Wright's first Test as India coach. "Earlier, Tendulkar was visibly miffed with himself. On a flat batting track, against a friendly Zimbabwean attack, he got himself out for just 122. The way Tendulkar was batting, that should have been just the beginning. After flaying Brian Strang for three boundaries in the first over of the day, Tendulkar pounced on anything loose ... each one was a shot of class."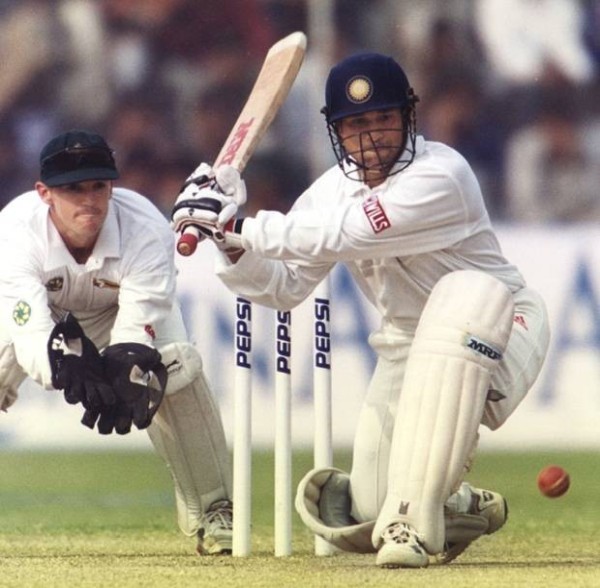 No. 24: The unbeaten 201 against Zimbabwe in Nagpur in 2000 was the 50th international century of Tendulkar's career. He was the first batsman to score so many. Sunil Gavaskar, Viv Richards and Desmond Haynes, all retired, had 35 hundreds, and Mark Waugh 31 at the time.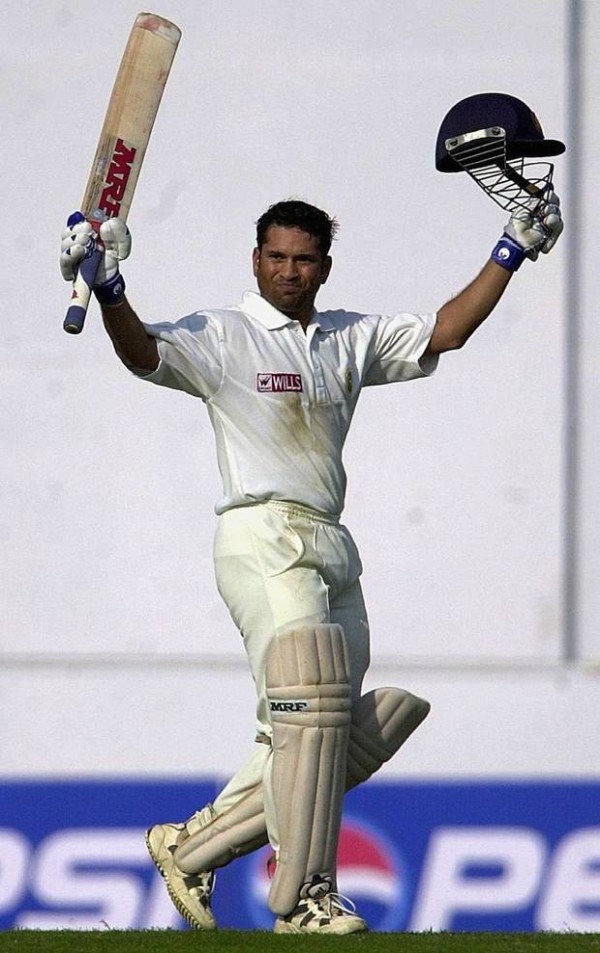 No. 25: The 126 in Chennai against Australia in 2001 helped India win one of the greatest series of all time. He reached the century with his second six, off Colin Miller, and also hit 15 fours. Three came in an over from Shane Warne. Two were played to the fine-leg boundary after which, Warne, bowling from round the wicket, bounced Tendulkar, who responded with an upper-cut to the third-man boundary.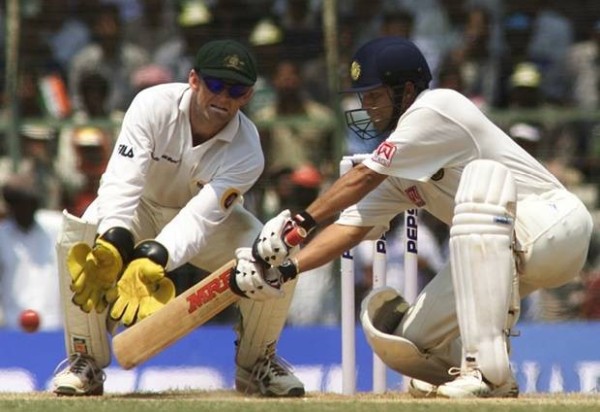 No. 26: Another hundred in defeat - 155 in Bloemfontein in 2001 - on Virender Sehwag's debut. During the innings Tendulkar, at 28 years and 193 days, became the youngest to score 7000 runs. He reached his century off 114 balls and at one point had hit eight fours in 18 deliveries. "I didn't want to think about what was coming next," Tendulkar said afterwards. "I thought let's just deal with the present. My first line to him [Sehwag] when he came in was `I know you're tense. You're never going to be this tense again, so enjoy the moment'."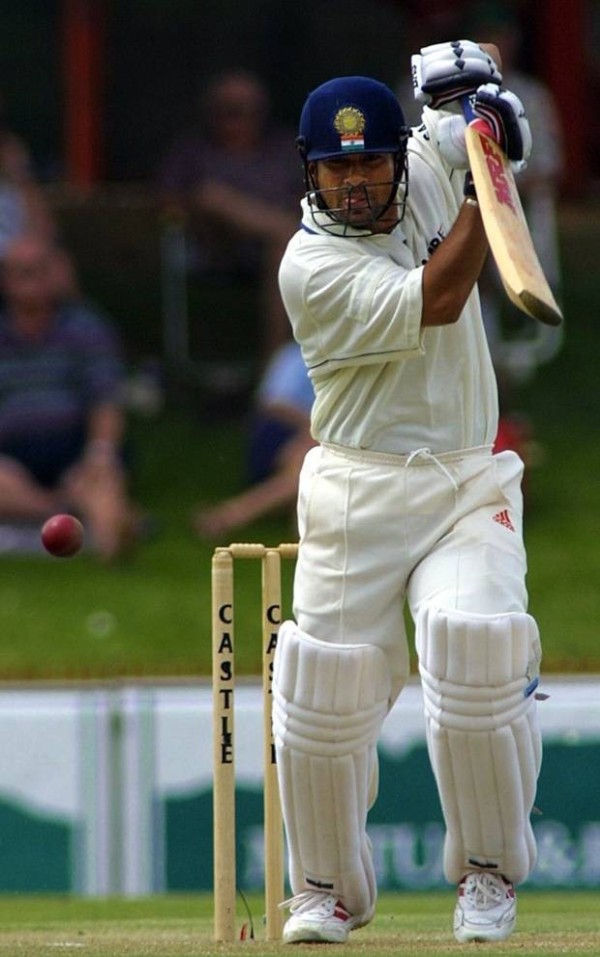 No. 27: His 103 at Motera in 2001 was more than a third of India's first-innings total against England. "Tendulkar was supreme in the afternoon, ridiculing England's packed off-side fields by whipping balls from outside off through the leg side at will," Wisden reported. "Hussain's captaincy was enthusiastic, clear-sighted and, at times, uncompromisingly negative: he never allowed the game to drift, marshalled his limited resources intelligently and posed Tendulkar question upon question, most of which were answered perfectly."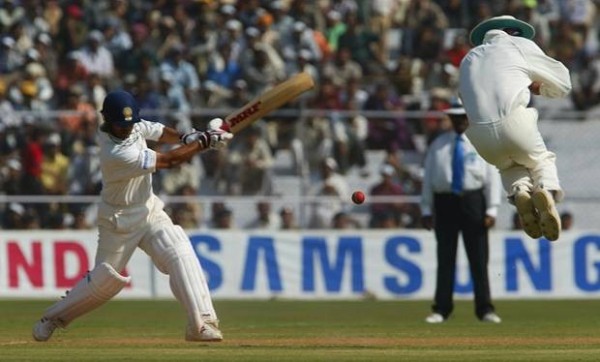 No. 28: Tendulkar's 176 against Zimbabwe in Nagpur 2001 set up India's innings victory. The century took him to one fewer than Don Bradman's tally of 29.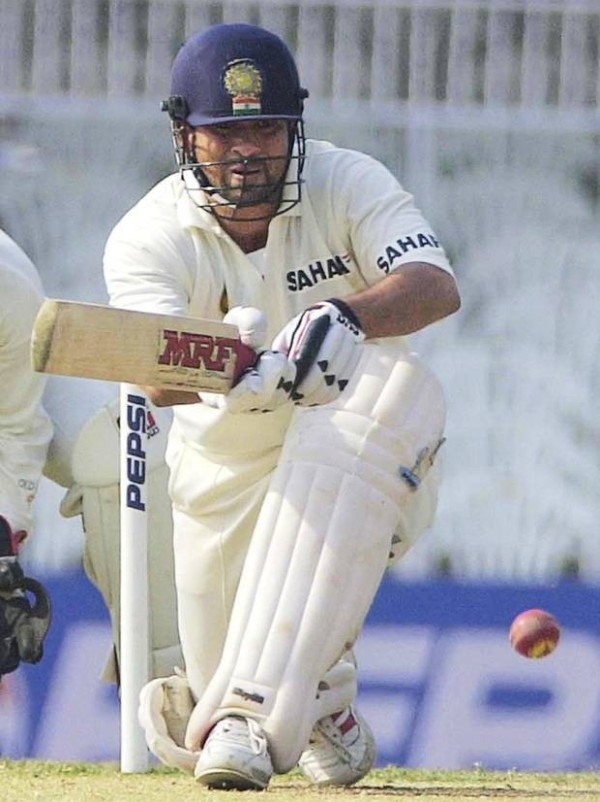 No. 29: Tendulkar's 117 - his first Test century in the West Indies - helped India win a tense Test in Trinidad by 37 runs in 2001. "Following a difficult start - on 6, he survived a confident claim for a catch at the wicket off Sanford - Tendulkar settled to build his 29th Test hundred, which put him level with Don Bradman, though he had taken 93 Tests to Bradman's 52," Wisden reported. "It was a resolute rather than commanding innings."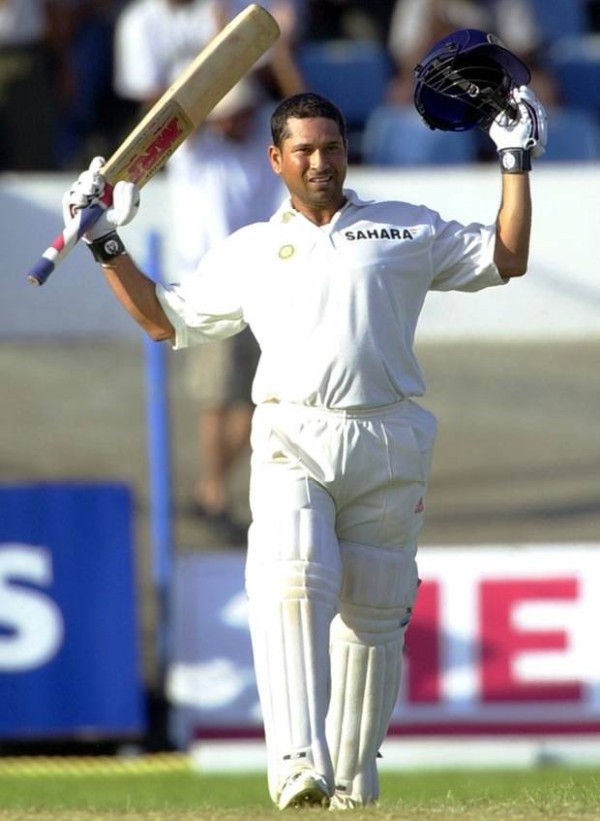 No. 30: Tendulkar scored 193 in his 99th Test, at Headlingley in 2002, contributing significantly to India's innings-and-46-run victory. "The beauty of Tendulkar is the ability to make shots that the merely very good players cannot - and the wiser 29-year-old model even does it without risk," wrote Rahul Bhattacharya in the Guardian. "His wrists are a curious mix of clay and steel: able to take any shape, then, trading suppleness for force for the briefest moment that bat meets ball. Yesterday he swirled his way about on the onside as if it was his very own version of leg theory."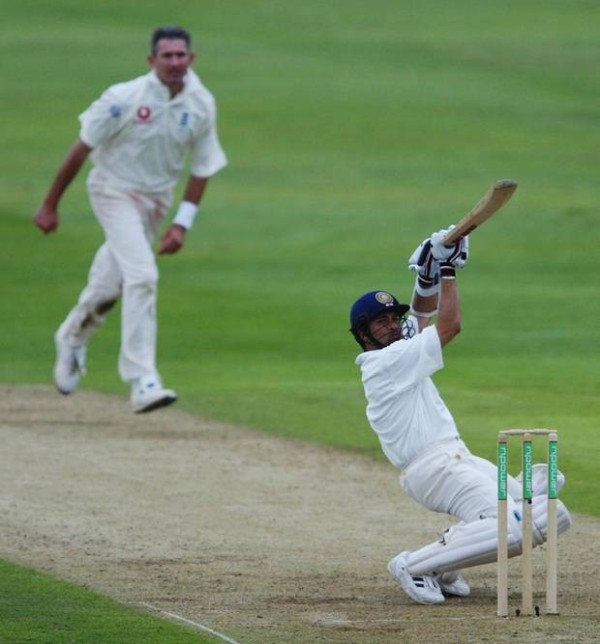 No. 31: India were 11 for 2, needing to erase a 139-run deficit against West Indies, when Tendulkar rallied with 176 to save the game in Kolkata, 2002. "It has been said innumerable times in the past, most loudly by his critics, that Tendulkar fails to make runs when India need it the most," wrote Anand Vasu for Cricinfo. "Today ... not being altogether destructive, or indeed too defensive, Tendulkar remained unbeaten on 114 as the players walked off the field."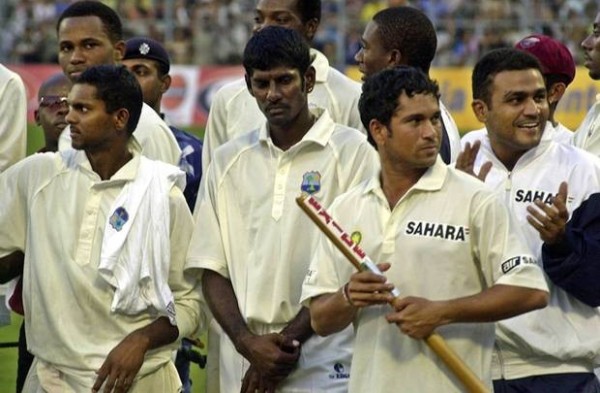 No. 32: Tendulkar ended a two-year fallow period with an unbeaten 241 at the SCG in 2004, an innings in which he cut out shots between mid-off and point because he was falling to them. "I would put this innings right at the top of my hundreds," he said. "I am happy that I was able to maintain the discipline throughout the innings. Things had gone wrong a couple of times with my shot selection, and I knew I had to cut out a few strokes."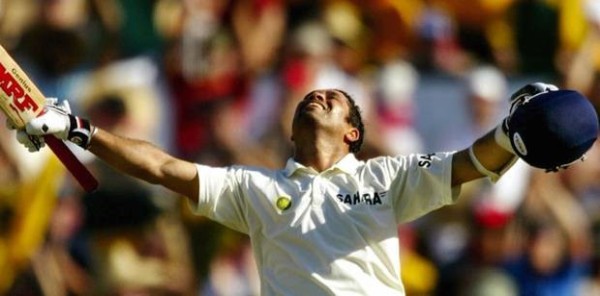 No. 33:The 194 in Multan in 2004 was controversial. Tendulkar, who was batting slowly, was denied a shot at a double-century when Rahul Dravid declared as India pushed for victory. "Even the greatest have their goals, dreams and milestones, and a double-century against Pakistan in Pakistan would have been a memory to treasure," John Wright, India's coach, wrote in his book. "After a sleepless night, I spoke to Tendulkar who confirmed that he'd wanted the team to cut him some slack. Then he and Dravid talked it through and resolved the matter."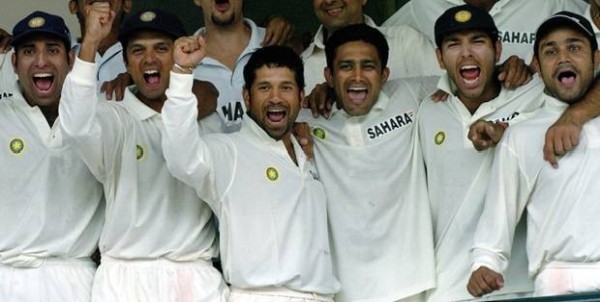 No. 34: The 248 in Dhaka in 2004 was Tendulkar's highest score and it brought him level with Sunil Gavaskar's world record number of centuries. "I said to him my expectations are higher and I want not 40 but 50 Test hundreds from him," Gavaskar said. "When I saw Sachin play a flick wide of mid-on in the nets for the [Ranji] Probables team I knew here was a special talent."
No. 35: The 109 against Sri Lanka at the Kotla in 2005 gave Tendulkar the world record. "His 35th hundred was not his prettiest. A large part of it was a struggle," wrote Sambit Bal. "But it will remain a memorable one. And who knows, it could even be a liberating one. How his career shapes from here might depend on how much freedom he grants himself."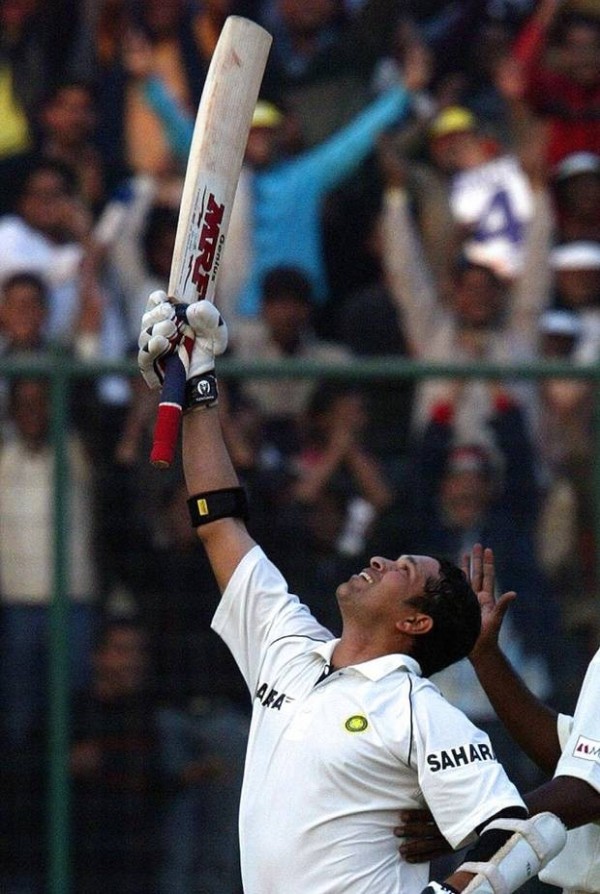 No. 36: The 101 in Chittagong in 2007 came 17 months, 10 Tests and 17 innings after No. 35, the longest gap Tendulkar endured between centuries. "After 17 years, I don't think I have a point to prove," Tendulkar said. "I would dedicate this to my father as it was his eighth death anniversary yesterday. So, this one was pretty emotional."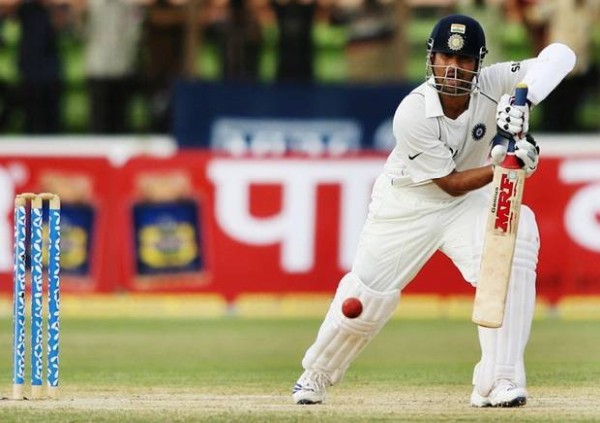 No. 37: The unbeaten 122 in the next Test in Dhaka wasn't pretty. "Tendulkar couldn't improvise and play a scoring shot when deceived by the slowness of the wicket," Sidharth Monga wrote for Cricinfo. "Not long ago, you'd describe him as a batsman who had two shots for every ball; here he was struggling to do anything more than nudge it to leg. It was all the more painful to see him make the conditions and bowling look more difficult than they probably were."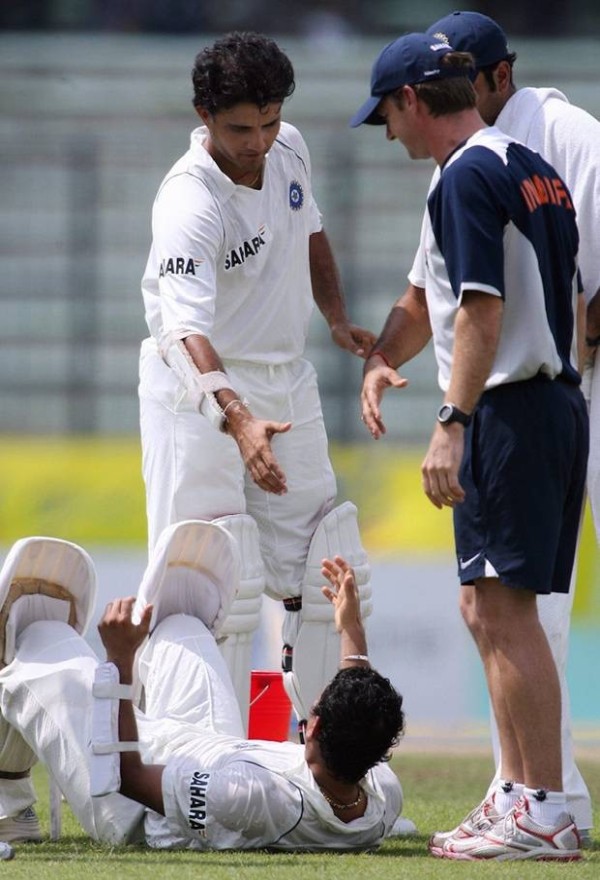 No. 38: An unbeaten 154 at the SCG in 2008, aka Monkeygate. "Commit all your crimes when Sachin is batting," one banner read. "They will go unnoticed because even the Lord is watching." Another said: "Sachin Cricket Ground." Tendulkar called the SCG "one of my favourite grounds . Sometimes you walk on the field and it gives you good feelings. It is one of those grounds."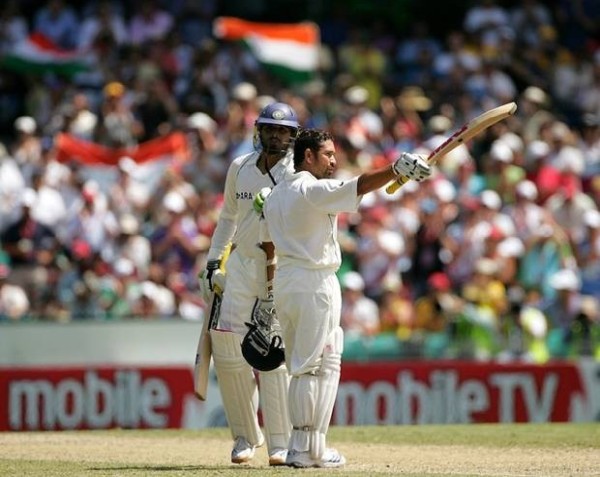 No. 39: A 153 at the Adelaide Oval, his first at Don Bradman's home ground, in 2007-08. "Unless his nerve fails him or batting becomes a chore, Tendulkar will be back in 2012," wrote Peter Roebuck in the Sydney Morning Herald. "Far from losing focus, he looks eager. Rejecting the captaincy helped him to renew his vitality. After a struggle, he has come to terms with age; has learnt to combine the singles of experience with the boundaries of youth."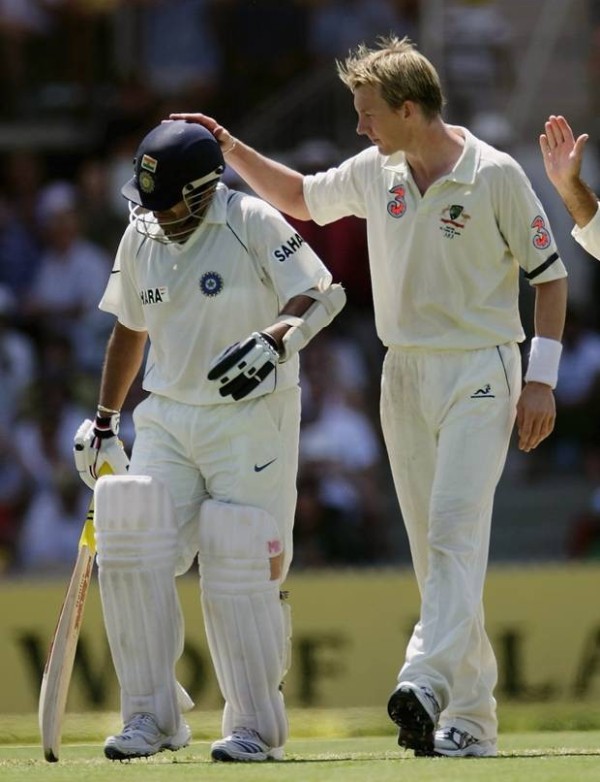 No. 40: A 109 in Sourav Ganguly's final Test helped India win the series against Australia 2-0 in Nagpur in 2008. "I know I am batting well, but I was not getting to the three-figure landmark. But I don't think that is everything," Tendulkar said. "I have gone in at crucial [stages] at almost four or five times and I have been able to play. That is very satisfying, when you deliver when the team needs the most."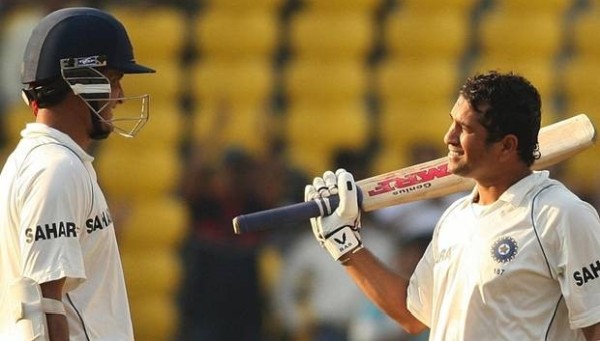 No. 41: Tendulkar's match-winning 103 in a run-chase against England in Chennai, less than a month after Mumbai was attacked in 2008. "He's 35 years old and owns practically every batting record in the game, but you couldn't escape the feeling that this was probably Sachin Tendulkar's finest hour," wrote Dileep Premachandran. "To score the winning runs in a record-shattering chase was special enough, but when that last stroke also brought up your 41st century, it became ineffably so."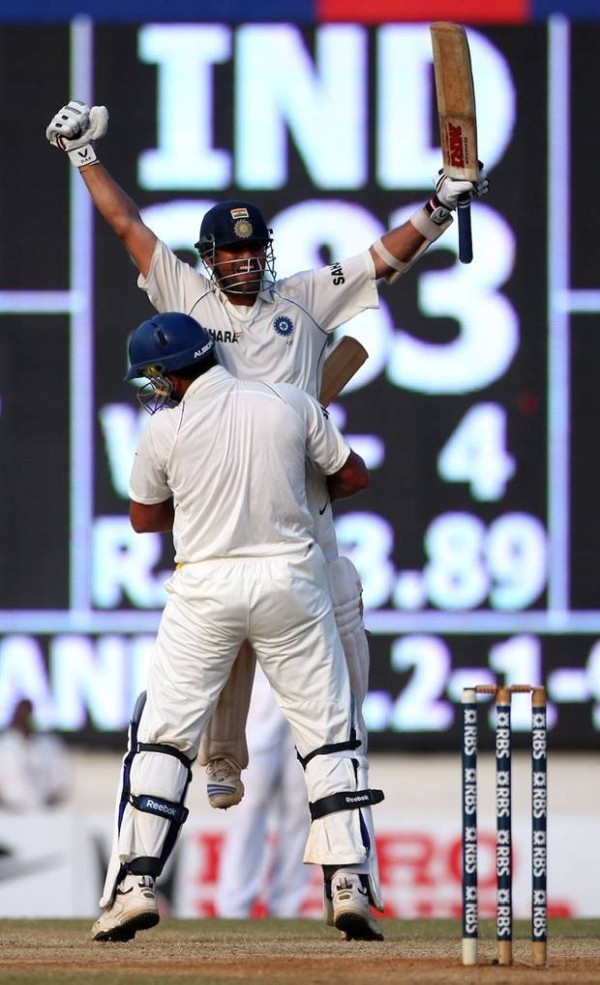 No. 42: A 160 in Hamilton in 2009 was the bedrock of a victory that led to India's series win. "When will Tendulkar retire? Answer: when it suits him. But he'll certainly be around until the 2011 World Cup," wrote David Leggat in the New Zealand Herald. "That gives him two years at least. Eight more centuries give him 50. He's got 43 in ODIs. A double of 50 in each form of the game has a nice ring to it. It is certainly within his capabilities."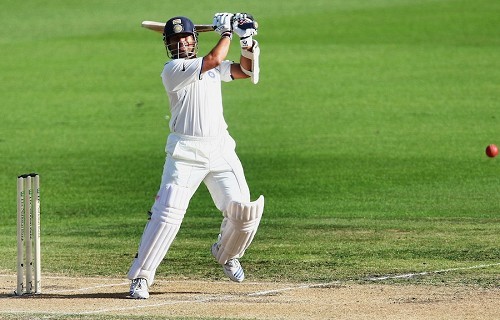 No. 43: An unbeaten 100 on a flat pitch at Motera in 2009 helped India draw the Test against Sri Lanka, after the visitors had amassed 760 in their first innings. It ensured Sri Lanka stayed without a Test win in India.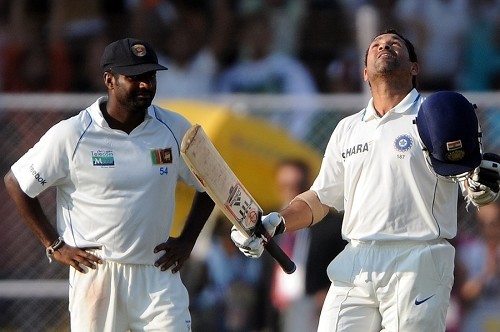 No. 44: Sehwag called Bangladesh an ordinary side before the Chittagong Test in 2009 and Tendulkar's unbeaten 105 was needed to prop India up to 243 in the first innings, in a match they eventually won.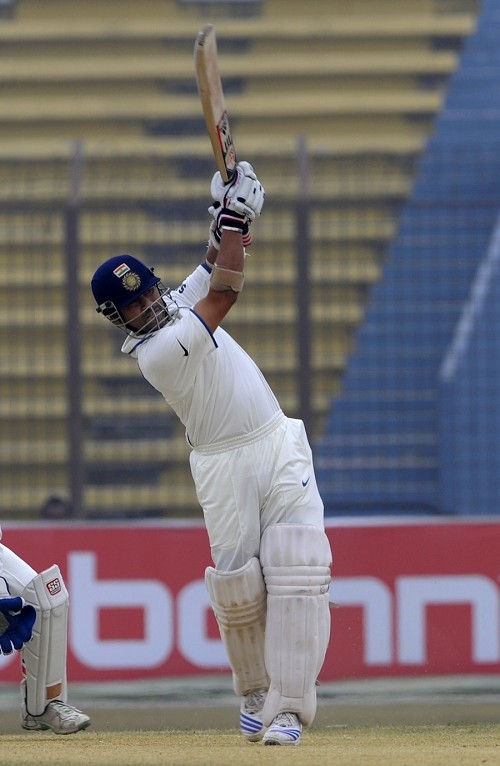 No. 45:The 143 against Bangladesh in Mirpur in the next Test was a relatively quick one. It took 182 balls and led to India's ten-wicket win.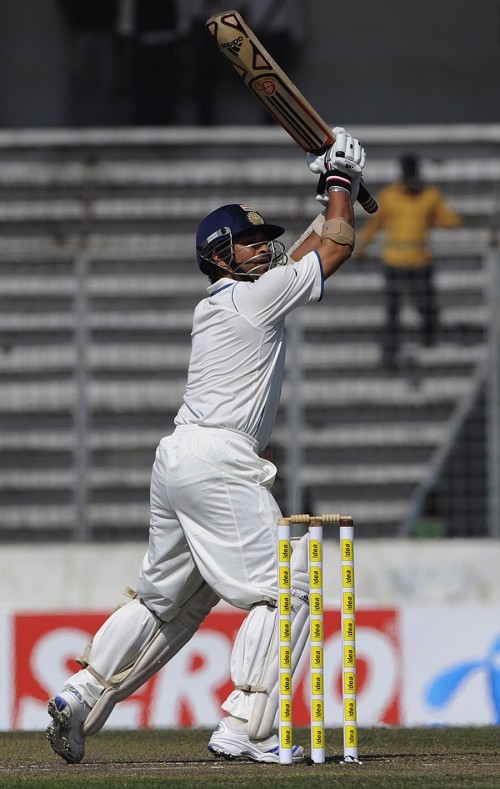 No. 46: A second-innings 100 from Tendulkar couldn't prevent South Africa from steam-rolling India by an innings and six runs in Nagpur in February 2010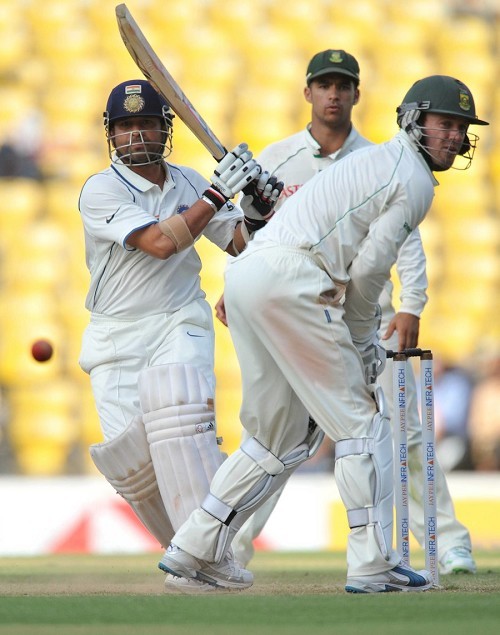 No. 47: The 106 in Kolkata helped India level the series against South Africa and stay No. 1 in Tests. "Watching him bat can be a demoralising experience for those on the other side. He knows his game so well, and seldom does anything more than is required," Cricinfo reported. "With Tendulkar these days, as opposed to the man who eviscerated Shane Warne in Chennai and Bangalore in 1998, patience is a weapon used to wear down bowlers."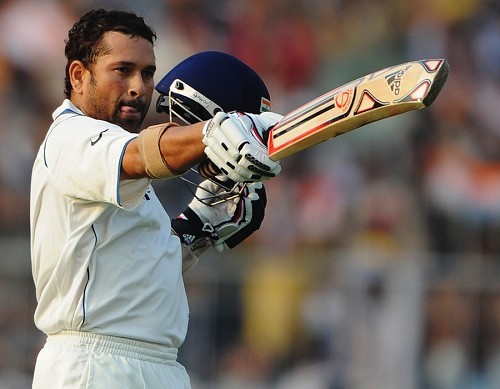 No. 48: Sri Lanka declared on 642 for 4 at the SSC and India slipped from 165 for 0 to 241 for 4. Tendulkar scored his 48th century and converted it into a double, giving India the lead. "Yesterday when I got into the dressing room, I had a long ice bath. I was in the ice tub for a while. Then I did some stretches, had an early dinner, and I was in bed by 8.30," he said. "For almost all four days, I have been on the field. It's been demanding on the body, but it's held up pretty well."
No. 49: A 214 in Bangalore helped secure India's 2-0 win against Australia in 2010. "On his last tour of Australia, Tendulkar was given rapturous ovations by an adoring public each time he went in or out. But the Australians might not have seen the last of him," wrote Sambit Bal. "Fifty Test hundreds are but a formality. A hundred international hundreds are there for the taking. Tendulkar, though, endures not in the pursuit of milestones, but because he can't fall out of love with cricket."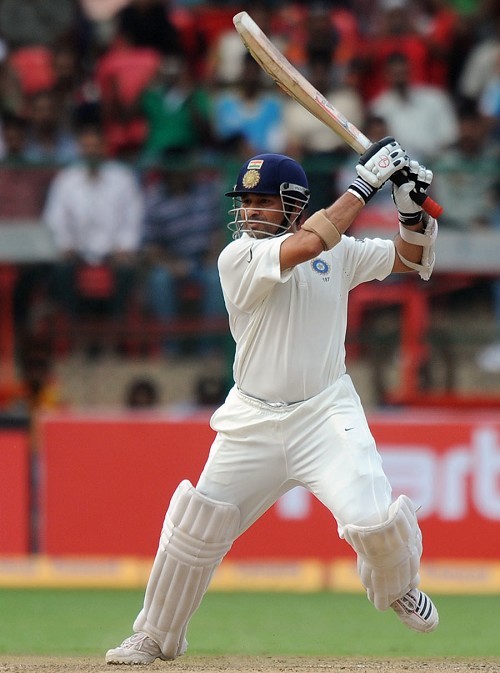 And Last but not the least as we can truly say

No. 50:India began their second innings in Centurion with a deficit for 484 and were reduced to 277 for 6. Tendulkar rallied, along with Dhoni, and his century changed India's prospects of saving the game from impossible to improbable