CA exam results are just out and we had the opportunity to interact with toppers and bring to you their success stories and close sneak peek into their motivating secrets.

Meet Vijender Aggarwal, from Delhi all India 1st rank holder of CA final November 2014. Vijender is a sure-footed person who loves to travel, watch football and is fond of Formula One races. Vijender has credited his success to his parents, sister and his mentors. His mother is his source of inspiration. He believes in the mantra of work hard and party harder & enjoy every moment of life. Let us find out what was his strategy & how he has achieved this success:
Hi, Vijender, I welcome you on behalf of the whole CAclubindia team !! First of all many congratulations to you.
Thank you!! The pleasure is all mine.
How are you feeling right now and what was your first reaction after you saw your scores?
No doubts, I am extremely happy and satisfied right now. To start with, I didn't actually see my results. I was at a store buying breakfast for myself when I received a call from a Central Council member who happens to be a senior partner at KPMG. He enquired whether I have seen my results or not and later went to inform that I have nailed the exams with AIR -1. To be honest, I was a little apprehensive about the call and just to be assured that it wasn't a prank call from one of my mischievous friends, I asked him to read out my roll number from the records, which in fact was correct. I rushed back to my place to check the results and even before the feeling could sink in, my phone was flooded with calls and messages from my family members, office colleagues and friends. That moment was completely surreal and I really hope that this is just the start of many new things to come.
Your parents must be really very proud of you?
They are and in all honesty they should be… I was just joking with them post declaration of results that they must be really lucky to have a two time CA topper as their only son. Jokes apart.. I think its just their constant support and care throughout which has helped me focus on my academic and professional career. My mom is a homemaker, I don't say it too often but she is like the biggest inspiration for me; the way she completes her household chores with utmost sincerity day in day out seven days a week is commendable unlike us who have the luxury of having the weekends to ourselves.
When was the moment, when you decided to pursue CA?
I jumped into this profession after giving my 12th boards. While the preparation for CPT was on, I managed to get through SRCC for pursuing B.Com (Hons). I cleared my IPCC when I was in the midst of my 2nd year of college and took a year off before starting my articleship at the end of the 3rd year. That's it.
How will you define your entire CA journey?
It has been demanding and tiring for sure but it compensates in the form of the learning and experience that you gather throughout the entire journey. Apart from the studies and the work-experience, you come across a lot of people with whom you become friends and enjoy some of the best days of your life.
And are you working now?
Yes, I am presently interning in indirect taxes at BMR Advisors, Gurgaon and still left with three months of my articleship.
So, what is your experience of articleship and how important it is in a CA's career and from examination point of view?
Articleship is like your first real experience of getting to know how things really work in the professional sphere and its just one really big leap from your academic career. The kind of exposure that I have got at BMR has been like second to none – the quality of work, the learning at workplace, the big clients that I have get to work for, etc. For 6-7 months, I was completely out of office and roaming across the entire country for client work. But this kind of an exposure does come at a cost – your studies really go for a toss and you are practically left with only 4-5 months to prepare for your exams.

I personally believe that doing articleship from a proper place is extremely important for your overall development. No offences to anybody, but I believe that taking a dummy to focus on studies is like a short cut to success, that too short-term success. And there is no real challenge and fun in taking the short cut, Is there any?

As to how important articleship is from an examination perspective, I do have my reservations on it because the approach towards both the things is completely different. The subject area of your articleship does help you to cover the respective subject, which in my case was indirect taxes, but as for the other subjects, you do need to prepare them on your own.
So, as you said that your whole journey was tough and very tiring, so who was your source of inspiration and who guided you in return?
There are a lot of people whom I would like to give credit to. The first and foremost have to be my parents and my sisters. Then, it has to be Ashish Kalra Sir who has been a constant support throughout from IPCC to Finals. Especially in Finals, he took the onus upon himself to guide me through the entire journey. And then there are your friends who are with you throughout your good and bad times.
Would you share your schedule / time table with the students – how you prepared, so that they can get some guidance out of it?
First and foremost, I managed to take coaching for two subjects only – SFM and DT and for DT also, I could only attend around 30% of the classes and rest all the subjects I prepared on my own. I got my exam preparatory leaves near June end and I went for a road trip with my friends on the very first day to relax and unwind my mind. From then on, it was a step-by-step journey towards completing the entire syllabus. I must admit that the syllabus was huge and I won't be lying if I say that I couldn't manage to complete my first revision thoroughly. I did have to speed up few topics to cope up with the paucity of time but by and large, I relied upon my conceptual understanding to get me through the entire syllabus.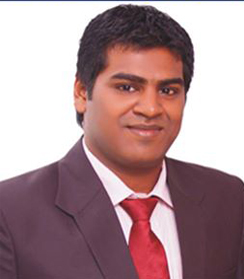 Vijender Aggarwal
1st Topper - CA Final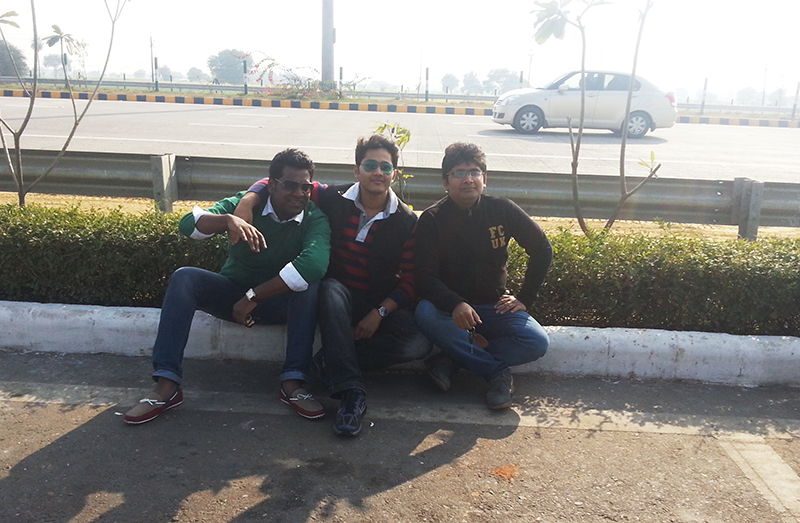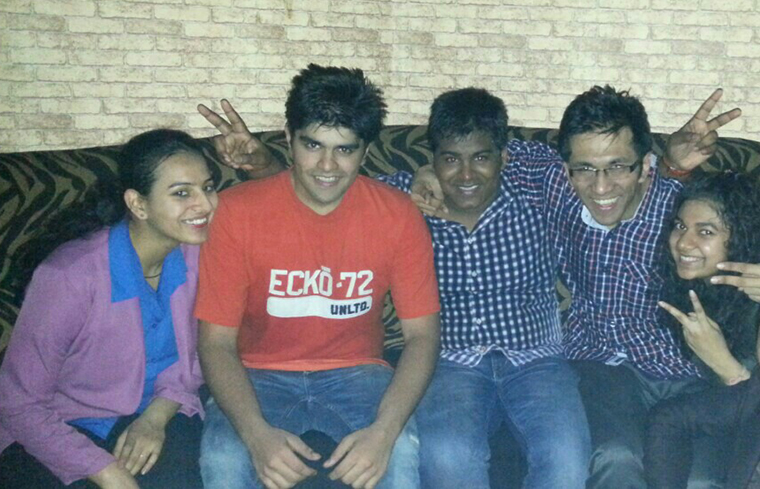 As to how much time I spent studying every day, it would be around 8-10 hours of effective study with weekly breaks in between to catch up with friends and movies. One thing which is very crucial is the material that you refer for your preparations; my advice would be to do your fair share of research before opting to study a particular material and then dedicate yourself to it till you master it.
Great, can you share your schedule and time table?
As I said, the daily schedule included around 8-10 hours of effective studying. I am essentially a night person and I used to study at night and then go for swimming early in the morning. Throughout, I never compromised on my sleep and just divided the entire time that I had amongst the subjects that I had to prepare.

I took one practical subject at a time and complemented it with a theory subject for 2-3 hours daily to maintain a proper balance between theory and practical. These kinds of nitty-gritties are purely personal and driven by one's own comfort but the overall focus should always be to cover the syllabus comprehensively in a time bound manner. With the amount of syllabus that we have to cover, I think its extremely important to prioritize things and execute them properly.
Ok, so what are you passionate about apart from studies?
Well, I am extremely passionate about Football and Formula One. We had the soccer world cup in June & July, and I didn't miss any match after the group stages. And thankfully, the time of the matches coincided with the time when I was awake. I am an avid Formula One follower and do not even miss a single race. Apart from sports, I am into reading as well, selective reading I would say. And as and when I get time, I do like to go out with my friends, within Delhi or outside Delhi, to explore new places and take a break from the normal routine. These are the younger days of our life and we should really enjoy them to the fullest.
As you told that you are passionate about sports and also fond of world cup, which is your favourite team in football and who are your favourite drivers in Formula One?
In Formula One, my favourite drivers are Kimi Raikkonen and Fernando Alonso. In football, at the club level it has to be Manchester United and nobody else. They have not been too good off late but let's see how this season develops for them.
So, are you a member of CCI?
I remember having an account some time back and using it for downloading some reading stuff. But off late I have not been very active I must admit.
Did you get any help from CAclubindia during this whole journey?
As I said, I did use it back when I was in IPCC and found it very useful. It's a nice initiative on the part of the members to come together and develop a portal for sharing knowledge for everybody's benefit.
So, what are your plans now?
That's like a million dollar question right now. I am in indirect tax transaction advisory right now and its like one of the best niche work meant for CAs. There are many options which are running through my mind right now but haven't taken a final decision yet. Ideally I would like to engage myself in some higher studies before dedicating myself to work completely… let us see what developments take place on this front.
You must have very big plans of celebrating?
I am always in search for a reason to party and I have a big reason to celebrate today. Haven't made any plan as of now but I am sure the night wouldn't end without some really really good fun.
Now, in the end, any message for the CAs, students and CAclubindia members?
Just a simple message to the students, be sincere and regular. Don't take unnecessary pressure upon yourself and try to enjoy your life to the fullest.

For Caclubindia members, just do what you are doing – helping the students and professional community with pure commitment.
Thanks a lot Vijender. Once again many congratulations to you!!
It was a pleasure. Thanks a ton!!!