CA exam results are just out and we had the opportunity to interact with toppers and bring to you their success stories and close sneak peek into their motivating secrets.

Meet Pooja R. Pareek, from Ahmedabad all India 2nd rank holder of CA final November 2014. Pooja is an enthusiastic girl who has thoroughly enjoyed the journey of becoming CA. She and her two friends were know as "Three Mosquitoes" in her class. She is a nature lover and love to dance. She is filled with simplicity like a crystal. Let us find out what her strategy was & how she has achieved this success:
Hi Pooja!! How you are feeling now and what was your first reaction after seeing your scores?
I am still trying to amply enjoy the feelings. I am still unable to believe that I have secured AIR 2nd. But, yes, I am very happy. At the moment I am very happy to see the pride and happiness in my parents' eyes for me. The feeling of securing a 2nd rank is still sinking in slowly.

When I saw my scores at first, I thanked God for the achievement which I got. Initially, I didn't see my marks, I just saw that I had passed in all the subjects. Then, I went and hugged my mom and said that finally I am a CA now,but still there was a slight confusion in my mind whether I had secured the 2nd rank in Gujarat or all over India.

But gradually, when I checked my results again on the internet, I got assured that I have secured an AIR 2nd rank. Then, I hugged my parents again; they were extremely happy and I could feel that proud feeling of being a CA.
Were you expecting a rank?
No, when you expect and don't get the rank then you really feel bad. I had experienced that in CPT and IPCC. In both CPT & IPCC I couldn't secure any rank by some 4-5 marks so I didn't expect for any rank this time in CA Final. I just aimed to work hard and gave my 100% with firm determination and left everything to God. So, this time, I wasn't expecting anything.
How would you define your entire journey of CA course?
It has been almost 5 years now that I have started my journey. People considered CA to be a very boring and lengthy career choice, but for me, these 4-5 years were the most beautiful & memorable moments of my life which I enjoyed throughout the course. I came across new people and got to learn many new things.

From the very beginning, we were three friends who were better known as the "Three Mosquitoes" (Smiles) People used to call us with different names–such as- 'with one two free'. All of us shared a beautiful journey throughout this CA career and I am thankful to God.
Who were the people who inspired / guided you throughout this journey?
At first, I would like to thank my parents who have guided me throughout this journey – especially my mom who was aware of my entire schedule & time-table. She was the one who guided me of what tasks I needed to cover up. Then, I would like to thank my professors who have given me a very good guidance. During my articleship also, I got constant help and support of my principal as well as my seniors. So, the guidance which I got from my parents and during the articleship period - deserves special mention that inspired me throughout this journey.
What is the importance of Articleship?
Most of the students, consider that mugged up knowledge is sufficient for passing in examinations but I never followed nor believed in this strategy. articleship is very important for the CAs which as it also helps in clearing our concepts. articleship is very important as it also helps us during our examination, especially, for solving those questions which we have never come across while studying. So, according to me, articleship is very important for the CAs which as it also helps in clearing our conceptions concepts.
Can you share your schedule / time table, which you have followed, with us?
First of all for 6 months you have to forget everything apart from studies. The first thing is to stop using all social networking sites for 6 months. I made a strategy of not to be in touch with the social networking sites – I even stopped using my smartphone. I had even stopped attending social functions. While studying the practical subjects in the morning, I used to listen songs which provided good energy for studying. Then I used to have my lunch and watch TV at the same time -I specially watched comedy shows that helped to freshen up my mind. I kept half an hour each day for myself. During exam studies, I had the habit of taking tea in order to rejuvenate my stamina and sometimes my intake for tea increased from around 6 to 7 cups (smiles) !!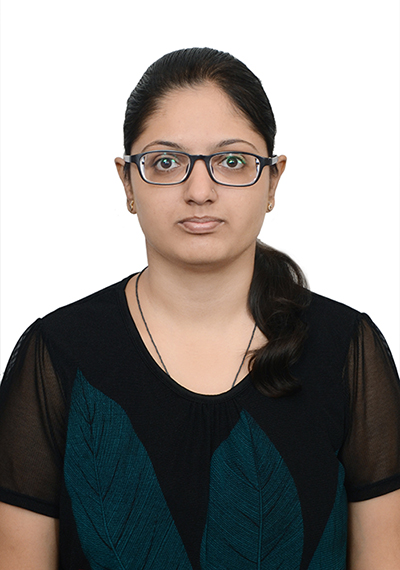 Pooja R. Pareek
2nd Topper- CA Final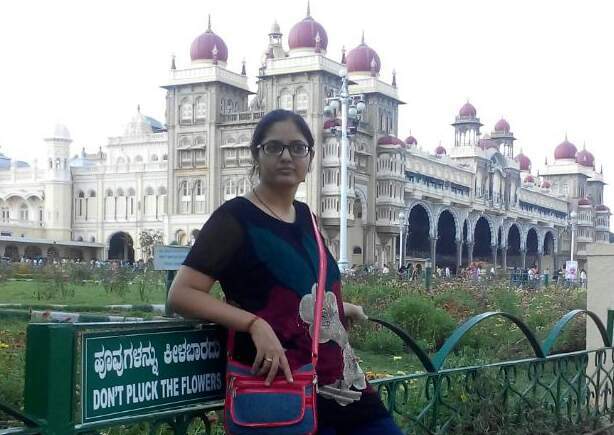 Between IPCC and CA Final, there is almost a gap of 3 years. During articleship, we get involved in work and there is no pressure of studies. So, after completion of articleship, we should mentally prepare ourselves of only studying during those 6 months.

I had interest in practical subject's more than theoretical subjects so I started my schedule from practical subject first. Now, the strategy of studies vary from person to person. I used to study only one subject in a day. I used to allot 15 days for each subject and aimed to complete the entire subject within those 15 days only.
And what is most important thing that one should keep in mind during the exams?
During the exam time, I used to go for a walk for half an hour or so, after taking food or talk with a friend for a few minutes. That, I think, helped as a stress buster for me.
What did you do to cope with your stress during the exam time?
During the exam time, I used to go for a walk for half an hour or so, after taking food or talk with a friend for a few minutes. That, I think, helped as a stress buster for me.
Apart from studies, what are your hobbies or what are you passionate about?
I love dancing, which I haven't done in last 5 years. I have rejoined my dance classes and I am excited for that. Dance is a source of enjoyment and rejuvenation for me!!
Now, that you have secured a rank, so what are your future plans?
I would like to do some professional courses and would prefer doing job for a few upcoming months Yes, I would like to continue my studies as well because if I start my practice from now, then I won't be able to concentrate much on my studies than as compared to what I could give during my job.
Are you a member of CAclubindia?
No, I am not a member of CAclubindia but would surely register myself this time (smiles!).
Any help or contribution that you have received from CAclubindia?
Yes, I had visited this website in reference to some guidance for TDS related details. So, whenever, I searched for the same in the internet, I got those details from CAclubindia first. So, yes, it has helped me a lot in sorting out my queries.
Any message for the CCI community or your juniors?
I would suggest students to take up the articleship seriously and clear one's concepts in each and every subject which would help to crack one's examination. Also, one should do one's work whole-heartedly so as to fulfill one's aspirations.
Thanks a lot, Pooja!! I am very sure students will be greatly inspired from this interview !! Once again congratulations.
Thank you so much, Sir!!