CA exam results are just out and we had the opportunity to interact with toppers and bring to you their success stories and close sneak peek into their motivating secrets.

Meet Nikita Goel, from Howrah all India 3rd rank holder of CA final November 2014. Nikita is a very confident girl who has credited her success to her parents and her mentor & teacher of Accounts Mr.Suresh Tiwari. She loves to play table tennis and read books. Currently, looking for a corporate job and aspires to study more. Let us find out what was her strategy & how has she achieved this success:
Hi Nikita I welcome you on behalf of CAclubindia and all the members!!
First of all many congratulations to you from the whole CAclubindia team!!
Thank you so much.
What is your feeling right now and what was your first reaction after seeing your scores?
Oh, I am so overwhelmed, the feeling hasn't sunk in yet. I still can't believe. This is way beyond what I had expected in my wildest dream but I am thankful to God that he has showered his blessings on me and I hope he continues to shower his blessings as well.

After seeing my scores, my reaction was like OK, so I am a qualified CA now. I didn't even see my marks, I just saw the PASS in both the groups and I was happy with that only. Finally, when I saw my scores, it was like pretty good; checked the merit list also and then finally when I saw my rank AIR 3, that was like I was on cloud 9. I was very glad. (Smiles)!!
Your parents also must also be very proud.
Ya, they are. Nobody had expected what has happened (Smiles)!!
Nikita, how would you define your journey of the CA course in your own words?
Well, the journey has been momentous. It has taught me a lot. I haven't learnt in my whole career the knowledge that I gained in these 3.5 or 4 years. So, I think that this is such an exhaustive, such a tiring but a fulfilling course. But, at the end of it, I think it was all worth it. I am really grateful that I got the opportunity to complete this wonderful course.
When was the moment that you decided to pursue CA?
That was like decided when I was in class 12 board exams when I had registered for CPT.
Were you expecting rank in CA Final?
To be very honest, I was expecting maybe somewhere in the bottom of my heart – may be a rank but wasn't expecting in top three. After achieving this rank, I was like out of the world.
Who guided you and who was your source of inspiration?
Apart from my family, who which is a source of inspiration to every person, I guess I think I will thank my mentor – Suresh Tiwari Sir. He has been my teacher since class 11 and he was the one who introduced me to Accounts and he was the one from whom I learnt Accounts in CA Final as well. So, I think that he has taught me the A to Z of Accounts. Not just in studies, he has been such an inspiration – I am falling short of words to thank him. So, he has been a wonderful person all throughout.
Can you share your strategy and schedule for studies?
We had a lot of time before CA Final so I think I had around one and a half to two years around for the studies apart from articleship and just 4 months before the exams, I had got into full study mood. That was the time when I used to check out of the house only for tuitions or something like that; nothing else and there was no such hard and fast rule as such but yes there was one thing for which I was very particular about all throughout - was my sleep. I never compromised with my sleep – even during the 16 days of my exams so that it doesn't poor my efficiency. That was my strategy, I think – believing in clocking a lot of hours, instead I believed in absorbing whatever I can, in hours that I actually utilized. Reading textbook doesn't make any sense if it's not getting registered in your mind.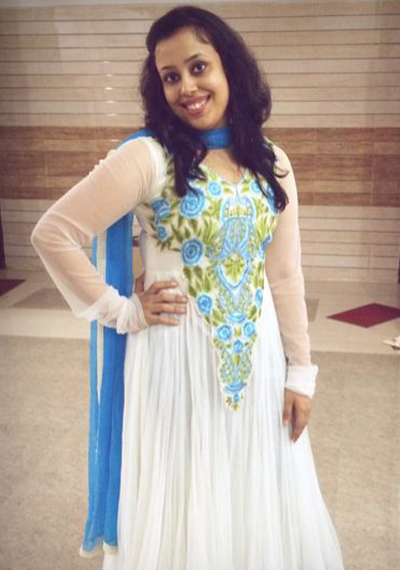 Nikita Goel
3rd Topper - CA Final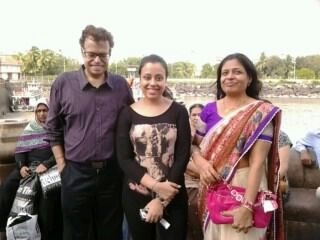 And, what is the most important thing one should keep in mind while preparing for exams?
I think that everyone does hardwork. I think when someone has enrolled in for CA he/she is prepared but what is important is they should strategize. One should complete the syllabus well before hand because just before the exams. If we think we can do this, we can do at that in the last moment, we will just end up in panic mode. Another thing I feel is that one should attempt mock papers also which are released by the CA institute. That was a lot of help for me because writing in those 3 hours- that's is a whole different thing versus studying the whole day. So, I feel I learnt time management very well by attempting the mock papers.
What is the importance of Articleship from exams perspective as well as CA course perspective?
Articleship plays a very important role that goes without saying. Apart from the practical experience as well as course too, because after passing IPCC, we are like freshers; we have no practical exposure at all. So, those 3 years are like a huge level of experience. We get many practical applications for which we have studied in the text books and from the exam perspective also. I think it was helpful to a great extent.
Tell us something about you - what you are passionate about apart from studies?
Well I am fond of reading also- not just academics but also like novels, newspapers etc. I can read anything.... then I am fond of music also. And I like playing table tennis.

I think that studying throughout the day will only make you completely stressed at the end so you need to have a little break.
Can you name few of your favourite books?
Gandhiji's autobiography, I think that was truly inspirational & in fiction - Harry Potter Series. I am a great fan of it!!
What is your future plan?
Right now, I am looking for employment only. I am looking for a decent job. Let's see, what's there in store for me!! I would look forward to studying further as well, may be simultaneously with job, like I can prepare for CAT also. But, right now, my focus is only in getting a good job.
Are you a member of CAclubindia? Did CAclubindia help you?
Yes, I am a member & it helped me in a lot of ways. I downloaded a lot of tax papers and suggested answers that I couldn't get from the Institute website.
Any message for the CAclubindia members or your juniors?
Just believe in yourself, don't just work hard; work smart, strategize and don't expect anything. If you expect and it doesn't happen then don't be disappointed with yourself because it is not the end of the world.
Nikita, I thank you again for taking time out for us and sharing your views, once again congratulations!!
Thank you so much!!