A conversation with


CA Mridu Garg


2nd Rank Holder, CA Final November 2013


CA exam results are just out and we had the opportunity to interact with toppers and bring to you their success stories and close sneak peek into their motivating secrets.

Mridu All India 2nd rank holder of CA final May 2013 exams. She is a proud Delhiite & a proud CA student who has all praise for ICAI institute. She is a very confident girl with required calmness and focus who loves to play table tennis who has credited her success to her parents and grandparents.

Let us find out what was her strategy and what helped her to bust the stress and scored well.


So, first of all Mridu, many congratulations to you from the whole team of CAclubindia!!


Thank you so much!!

So, I just wanted to understand how are you feeling right now?


I am feeling on top of the world. Totally unexpected, so it's a great feeling. Especially I am so happy that my parents are proud of me.

Right!! So, how important is this for you?


Very important. My whole career depends on this. For the past 4 years, we have been working so hard, working with clients, articleships plus studies.

Right!! So were you expecting the rank?


No, not at all (smiles).

What was your rank in IPCC?


No, I didn't secure any rank in IPCC.

Ohh!! So, all of a sudden you got the 2nd rank!! So, what was your first reaction when you got this news?


President of ICAI called me up. At first, I thought that somebody might be pulling my leg. So, I was not so much sure. But then, when I checked it on the net, I was feeling as if I have sunked in.

How was your conversation with the President?


Awww!!! It was great talking to him. He was so casual, it seemed as if a friend was calling me up and then he asked me if I was expecting a rank and then finally he told me that I secured 2nd rank.

Great!! So, in this whole journey who guided/helped you; anyone you would like to thank?


Yes, especially my parents and grandparents who have been a constant support all through and of course my Principal who has been there all through, my seniors with whom I have been working with.

And any special faculty?


I think the CA Institute's practice materials, RTPs and the mock tests with the CDs that they initiate, that had been a big help that takes place in the month of September. That was indeed a big help because you got to know where you stand.

So, currently are you doing graduation from somewhere?


No, I have completed my graduation.

From Delhi itself?


Yes, from Delhi University, Hansraj College.

Great!! So, finally you have topped!! How are you feeling right now?


Great!! I have always been seeing rankers especially from South India, Mumbai. It was like a dream come true for my parents, for myself.

Great!! So, how did you achieve all these? Can you share your whole journey with us?


Sure!! Actually when I was doing my articleship, thereafter I got 4 months of leave. So, what I did was in the first day itself, I made a time table for myself – a deadline, as to when would I complete my 1st revision, 2nd revision etc. and also make a schedule of how long would I take for each subject. So, base was that around 10 hours a day I used to study. I didn't compromise with my sleep. Generally, the CA students what they do is, that they study over the night and at the end health is what at stake for everyone. So, I would say 8 hours of sleep is really important plus giving yourselves small breaks when you are studying is very important plus I feel that 3 times revision will help us to retain what we studied as it is a vast course. So, in order to retain what we studied, ultimately 3 times of revision would be enough.

Ok, so this was the whole strategy before the exams? And during the exams any specific points which you would like to suggest to your juniors?


Well, I would just like to say to be kept focussed and study regularly and stay honest to yourself. You should know what you have done. That is the most important key to success.

Yes, and during the exams I have seen that the CA students takes lots of stress. So, any steps that you would suggest to burst the stress or something like that?


Yes, I think that pretty many times it happens that we are so frustrated with the course that going probably out for a stroll (say) 30 or 45 minutes a day really eases you. And obviously as I was discussing with my parents, I had an edge, whenever I was in doubt, my parents were always there. So, discussing things makes it all easier.

And anything you would like to change in this whole structure of the CA studies, going to the classes, then articleships and handling the graduation study along with that, anything like that?


Really no. I think it is a very well-built structure because going through papers like Audit, I could find out that without my practical exposure, I really couldn't have attempted this. So, articleship plays a very important role so nobody should leave that portion of CA side.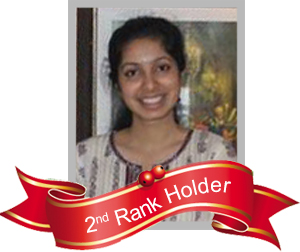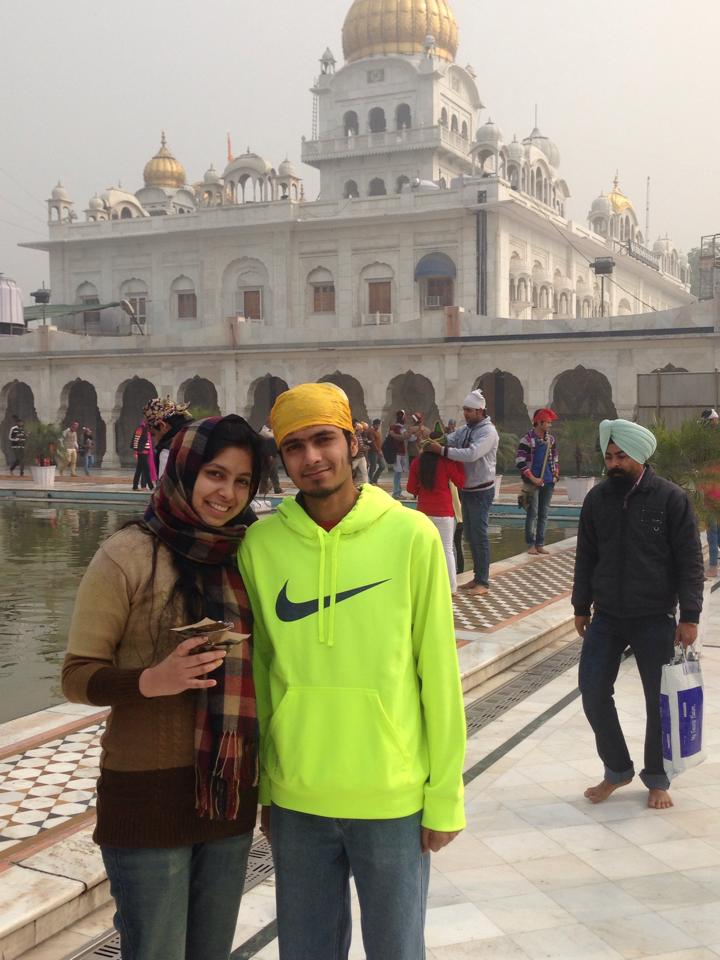 Any challenges or hurdles you have faced in this whole journey?
Well, the firm where I have been working had been very co-operative; my seniors had been very co-operative, so not really.
Ok, as you are not a member of CCI, but in any way have you received any help from CCI?
Well, yes, I have been looking at the interviews of the highest scorers and that has been a motivating factor all through plus if I had any kind of queries then, I would always look into the open Forum Section that CAclubindia has. That has been a great help!!
Perfect!! So do you have any other hobbies apart from studies, share something about your personal life apart from studies?
Well, I like playing table-tennis, I had been playing basketball as well during my school days, so that's what I have been doing. Apart from that, listening to music is what I generally do, as it helps to get relief from stress especially during CA exams.
And as we know that cities like Delhi, Chennai etc, have lots of CA students, so any special incident or moment which you can recall and share with us in this whole 3 to 4 years of journey from CPT to Final?
I can't think of anything right now. (smiles)
Alright, so when have you decided that you would like to become a CA?
Once, I was done with my 12th standard, I was really confused as to with what I had to do, but then since I was studying and when I had discussed with quite a few people and then I thought that yes probably, Accounting and Auditing may be.... and there was so much of exposure because you have ample number of clients to work with so you get diverse kinds of experience. Other job opportunities may be respected somewhere but here is so much of diversified experience so I thought that it was the right place for me.
Right!! So, was it difficult to attend the classes during articleship and what are your views on e-learning coaching or online coaching? Is it helpful for the students? What is your take on that?
Well, yes. Flexible coaching is like...since, these days you are doing your articleship, it is not possible for us to attend the classes till 10:30 so at this point of time I think that definitely e-learning coaching probably will help because you can have your flexible timings; may be in the night or early in the morning before going to the office. So, yes as it is not easy for us to attend the manual classes within those 6:30 to 10:30 timings, online coaching is probably going to be helpful.
Well, any message you would like to give to our CAclubindia members and juniors?
I would just like to say that studying regularly is the key to success. Staying focussed, being regular and being honest to oneself because you need to know where you stand and that's how you can improve on what you are doing.
Very true!! Once again Mridu, I would like to thank you for giving your time to CCI and all the best for your future and many congratulations to you once again and I hope that parties and celebrations are on the line.
Definitely, lots of parties (smiles).
Any special plans?
Well, I am sure that my firm is also making some special plans and yes at home also it's all bang-bang. (smiles)
Well, what is your next plan after this? Are you looking for some corporate or looking for any other higher studies?
I would be pursuing a job plus I would be going forward for some short term ICAI courses probably.
Ok... So, I guess that you got proper help from the Institute?
Oh yes!! Totally, thinking about the fact that they have released such practice manuals and RTPs. I was seriously amazed by this thing when I saw that mock tests are being held twice – September and October. It really tells you where you are standing. That's a great step that the ICAI Institute has taken up. It really helps us because in those circumstances when you would have to write your papers within 3 hours, I think it's really a positive step taken up by ICAI.
Perfect Mridu!! I hope that other students would get lots of content from this and inspiration from your interview!!
Thank you!!