MINISTRY OF FINANCE
(Department of Revenue)
(CENTRAL BOARD OF DIRECT TAXES)
NOTIFICATION
New Delhi, the 23rd November, 2021
INCOME-TAX

G.S.R. 831(E).- In exercise of the powers conferred by section 285B read with section 295 of the Income-tax Act, 1961 (43 of 1961), the Central Board of Direct taxes hereby makes the following rules further to amend the Income-tax Rules,1962, namely:-
1. Short title and commencement.- (1) These rules may be called the Income tax (32nd Amendment), Rules, 2021.
(2) They shall come into force from the date of their publication in the Official Gazette.
2. In the Income-tax Rules, 1962, in Appendix II, for Form No. 52A, the following Form shall be substituted, namely:-

"FORM NO. 52A
[See rule 121A]
Statement to be furnished to the Assessing Officer under section 285B of the Income-tax Act,
1961, in respect of production of a cinematograph film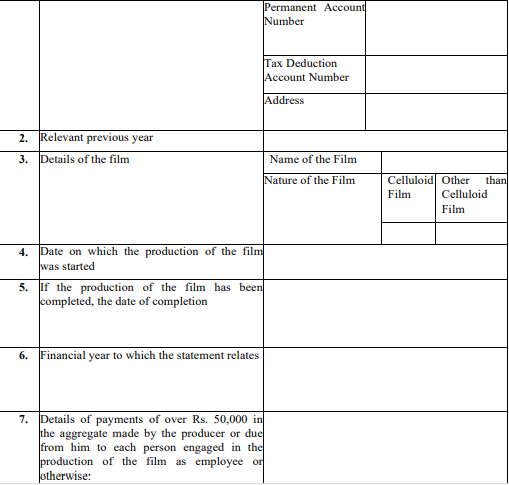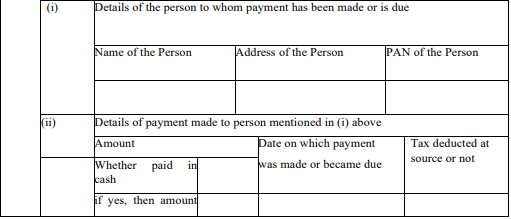 Verification
I ____, do hereby declare that what is stated above is true to the best of my knowledge and belief.
Verified today, the day of _____
Place:
Date:
Signature of the Authorised Signatory.".
[Notification No. 132/2021/F. No.370142/55/2021-TPL]
SHEFALI SINGH, Under Secy. (TPL-IV)
Note: The principal rules were published in the Gazette of India, Extraordinary, Part-II, Section-3, Subsection (ii) vide number S.O. 969(E), dated the 26th March, 1962 and last amended vide notification number G.S.R. 713(E), dated the 01st October, 2021.