INTRODUCTION
On Friday 8th January 2022, Lenskart CEO Peyush Bansal, was broadcasted saying, "Ek advice hai, CA se durr raho" (a piece of advice, stay away from chartered accountants) on the show Shark Tank India. Shark Tank India is an Indian business reality television series that airs on SET India.
Bansal made the comment after finalizing an investment deal with the founders of PNT Robotics, offending the CA Fraternity. The enraged professionals took to social media opposing the comment with the slogans - 'No To Lenskart' and 'Boycott Lenskart'.
Netizens have called the comment unwarranted and in bad taste, and even started a petition against Bansal on Change.Org, seeking to remove Peyush Bansal From Shark Tank India. The petition has so far garnered 19.5K supporters.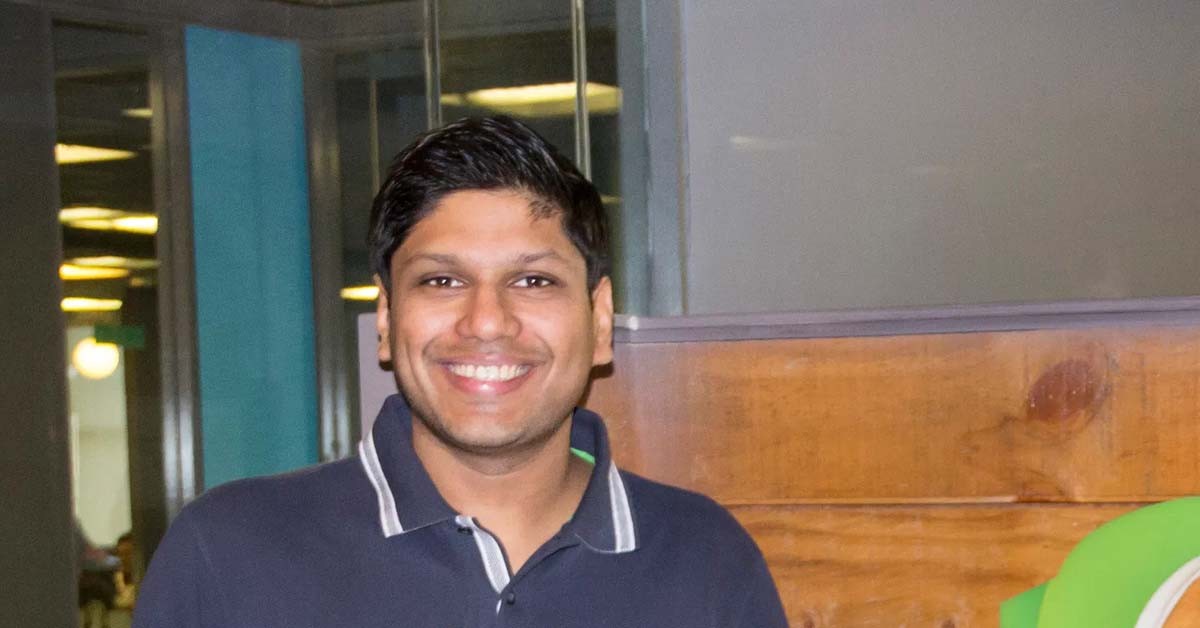 APOLOGY BY PEYUSH BANSAL
On 10th January 2022, Bansal issued an apology claiming that the comment was made in jest, and aimed at promoting entrepreneurship. He further went on to say that his father, sister, first investor, and the company's CFO are all CAs, claiming that he is quite dependent on them.
"My choice of words and the way it came out was wrong. My intent was not what came out in the show. It was a light-hearted comment made in jest, that has been taken completely out of context" said Bansal.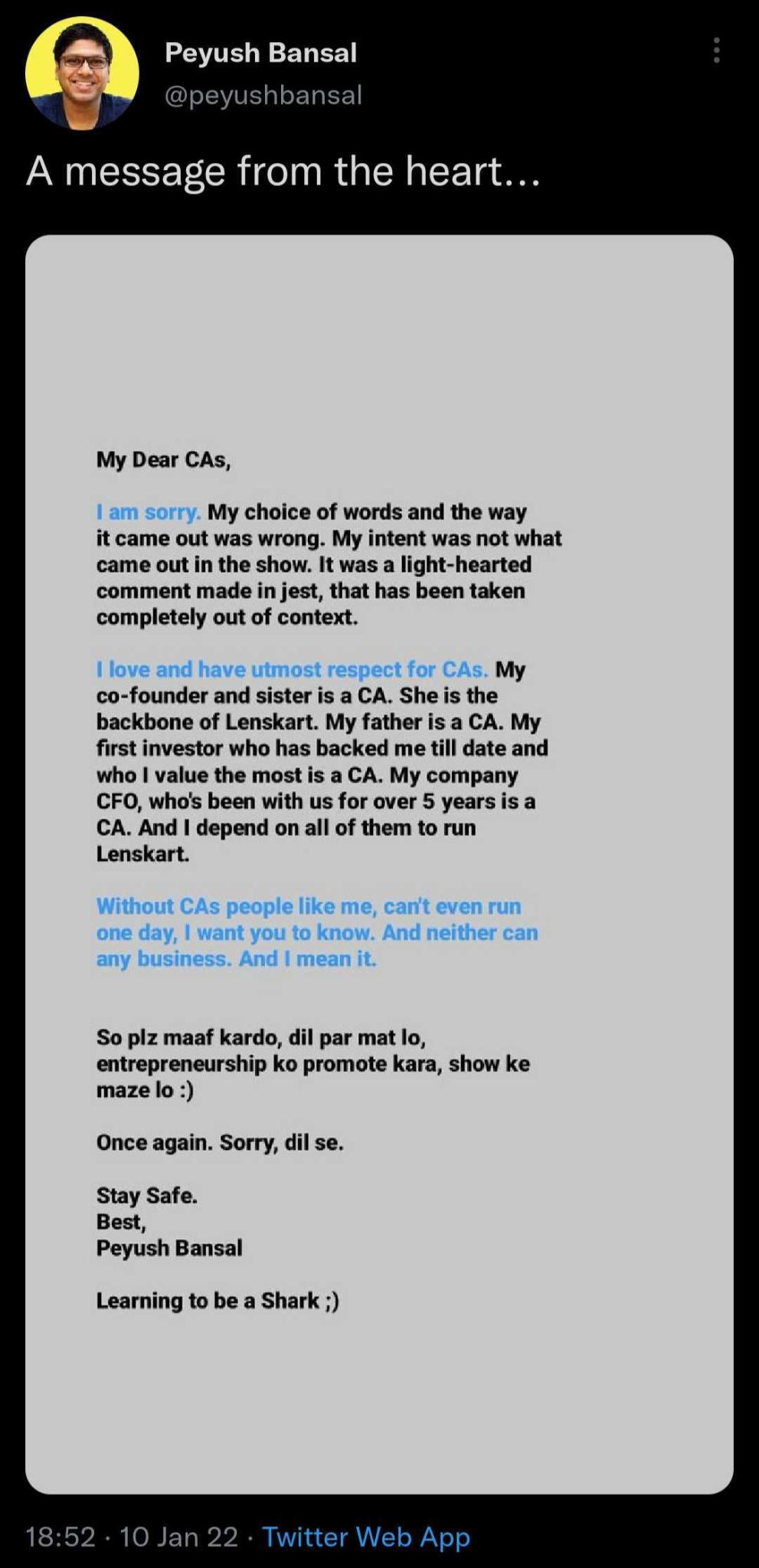 Tags :
professional resource