CGST COMMISSIONERATE, GHAZIABAD ARRESTS TWO PERSONS IN CASE OF ISSUANCE OF FAKE INVIOCES OF RS. 93 CRORES(APPROX.) BY CREATING 25 FAKE FIRMS AND PASSING OF INADMISSIBLE INPUT TAX CREDIT OF RS. 16 CR.(APPROX.)
1 On the basis of information shared by the Chief Commissioner's Office, CGST & Custom, Meerut Zone, Meerut, officers of CGST Commissionerate Ghaziabad, conducted a saris of search. on 10.03.2021 at 18 places located at Ghaziabad, Noida, Meerut, Sambhal and Delhi.
2. This led to unearthing of GST fraud involving taxable value of Rs.93 Crores (approx.) and passing of fake Input Tax Credit (ITC) of Rs. 16 crores(approx.) involving more than 25 firms. Further investigations are still undeway and the quantum of fraud and number of loots involved are likely to go up. The syndicate was operated by Sh. Shaurya Rastogi with Sh. Rohit and persons employed by them.
3. During the search, incriminating records, copy of invoices issued, cheque books of multiple fake firms have been recovered from the residence of Shri Shaurya Rastogi, which were seized for further investigation. Statements of Slid Shaurya Rastogi, Proprietor of M/s D. K. Enterprises, M/s Shaurya International, M/s Vaisco Impex, and Sh. Rohit Proprietor of M/s Ruhaan Overseas and M/s D. K. Enterprises were recorded.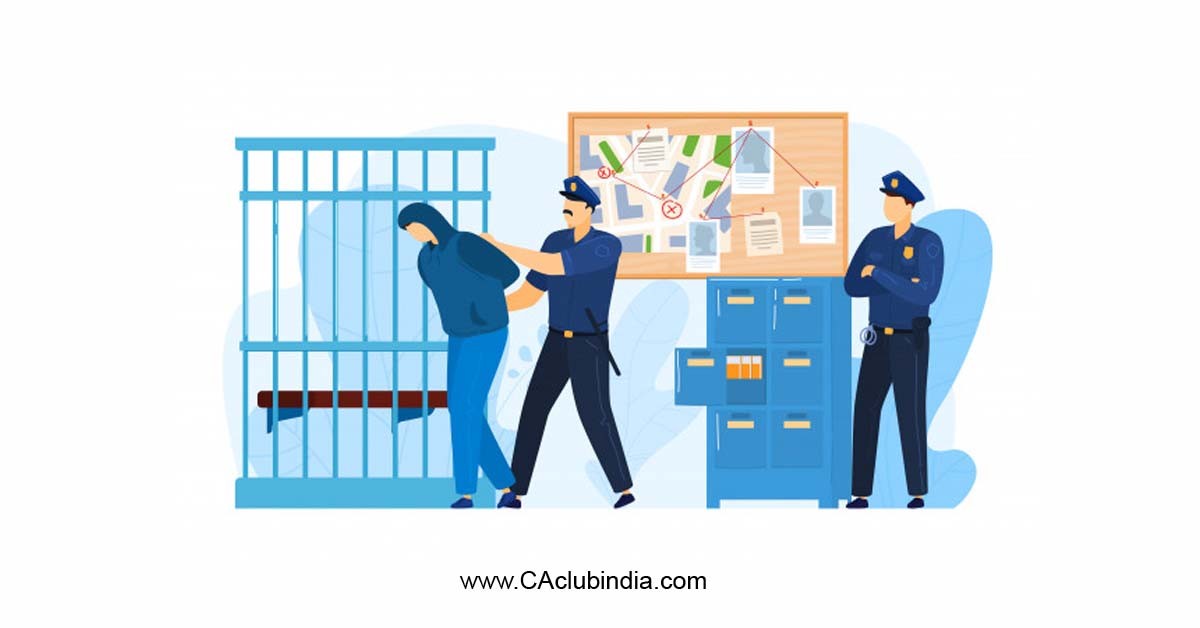 4. The modus operandi inter alia involved creating of fake firms and generating of fake/bogus invoices through them, and passing of inadmissible Input Tax Credit on the strength of such fake/bogus invoices, without actual supply of goods.
5. Subsequent to this Shri Shaurya Rastogi (who is the mastermind) and Sh. Rohit, both Proprietors of the firm mentioned above, and who were allegedly involved in issuance of fake/bogus invoices and passing and availment of fraudulent ITC from bogus firms, were anested on 11.03.2021 under Section 132 (1) (i) of the CGST Act, 2017 and were produced before the co. of Special CJM, Meerut who ordered for their judicial custody.
(Alok Jha)
Commissioner Central GST Ghaziabad
Tags :
gst
cgst
itc