Here is a point wise response by Shri Anurag Thakur elaborating measures taken and rectifying some of the misconceptions in the letter presented by Hon'ble Shri Mallikarjun Kharge - Leader of Opposition, Rajya Sabha
World's Fastest & largest vaccine drive: 15 crore vaccinated - 103 days
17.56 crore vaccine doses provided to States/UTs Free of Cost
72 Lakh doses still available w/ States/UTs to be administered
46 Lakh+ doses in addition will be received by States/UTs in next 3 days
COVID vaccines are being provided FREE OF COST by the GoI to those who are 45 yrs of age & above and to all frontline workers.
On Govt supplies, GST is also paid by Govt. From GST collected on vaccine, half is earned by Centre & other half by the States. 41% of Centre's collections also get devolved to the States. States end up receiving almost 70% of the total revenue collected from vaccines.
A nominal 5% GST is in interest of the domestic manufacturer of vaccine & in the interest of citizens. If full exemption from GST is given, vaccine manufacturers would not be able to offset their input taxes & would pass them on to the end consumer/citizen by increasing the price.
A 5% GST rate ensures that the manufacturer is able to utilize ITC and in case of overflow of ITC, claim refund. Exemption to vaccine from GST would be counterproductive without benefiting the consumer.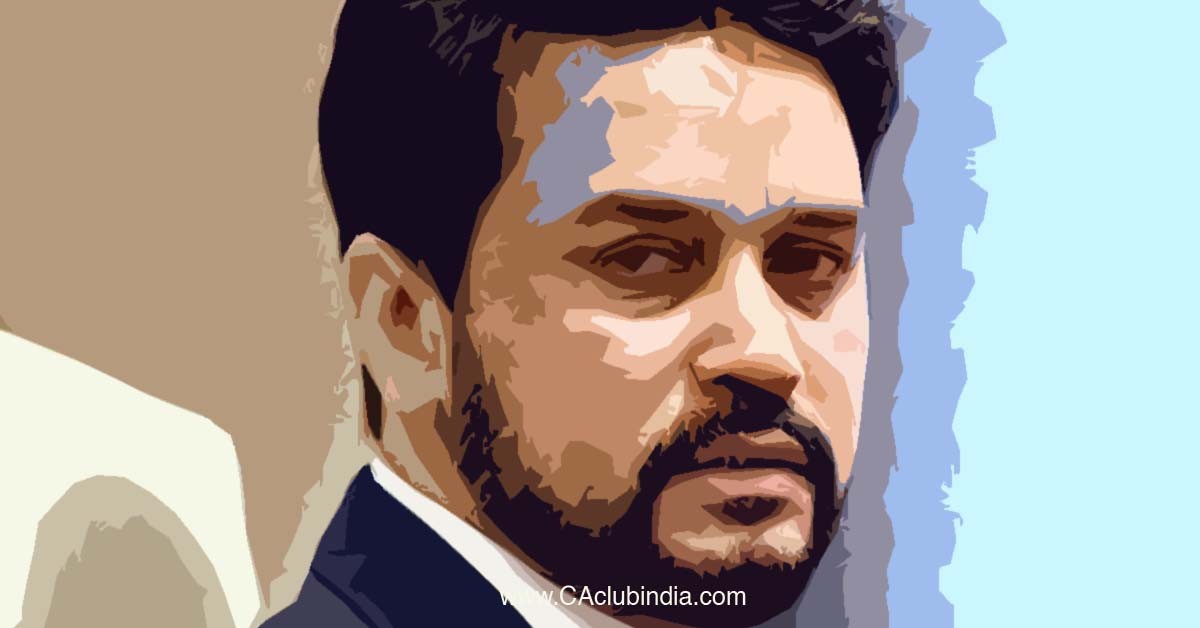 Serum Institute of India
Total order: 26.60 cr doses
Total Supplied: 14.344 cr doses
Amount Billed: 2353.09 cr
Amount Paid: 3639.67 CR
(includes advance payment Rs. 1732.50 crore paid on 28th April for 11 crore doses to be delivered in May, June, July 2021)
Bharat Biotech Int. Ltd
Total order: 8.00 cr doses
Total Supplied: 1.8813 cr doses
Amount Billed: 342.28 CR
Amount Paid: 1104.78 CR
(includes advance payment Rs 787.50 cr paid on 28th April for 5 crore doses to be delivered in May, June, July 2021)
1.5 Lakh doses of Sputnik V have already reached India and RDIF has also tied up with local Indian companies for bulk production.
Assistance to States/UTs
6,608 Oxy Concentrators
3,856 Oxy Cylinders
1500 PSA plants being set up across country via PMCARES & PSUs
4,330 ventilators/ Bi PAP/ C PAP
Over 3Lk Remdesivir vials delivered/dispatched
400 ex-AMC/SSC medics, released between 2017-2021 expected to be recruited
Indian Railways
Delivered 4200 MT of LMO
Via 268 tankers to various states across the country.
68 Oxygen Expresses have already completed their journey so far.
Indian Army
Nearly 750 beds in various Military Hospitals set aside fr civilian use
AFMS dedicated 19 hospitals, over 4,000 beds & 585 ICU units across the country
Base Hospital in Delhi converted into a COVID hospital with capacity being increased from around 400 to 1,000 beds.
DRDO
Set up 500-bed COVID-19 facility in New Delhi & Lucknow
900-bed hospital in Ahmedabad & converted ESIC Hospital in Patna to COVID hospital with 500 beds
Indian Air Force
IAF transport aircraft carried out 50 sorties, airlifting 61 oxygen containers of 1142 MT capacity from abroad
Within India 344 sorties, airlifting 230 containers of 4527 MT capacity
Indian Navy
Naval ships viz. Kolkata, Kochi, Tabar, Trikand, Jalashwa and Airavat deployed for shipment of liquid medical oxygen-filled cryogenic containers and associated medical equipment from various countries in the Middle East and South-East Asia.
Full exemption from Customs duties, including IGST, is already available to ALL COVID relief material imported by Indian Red Cross for free distribution in the country.
LIST OF ITEMS FOR COVID RELIEF EXEMPTED FROM CUSTOMS DUTY/ HEALTH CESS BY AD HOC EXEMPTION ORDER NO 4/2021- CUSTOMS DATED 3 MAY 2021
1. Remdesivir Active Pharmaceutical Ingredients
2. Beta Cyclodextrin (SBEBCD) used in manufacture of Remdesivir,
3. Injection Remdesivir
4. Oxygen concentrator including flow meter, regulator, connectors and tubings.
5. Medical Oxygen
6. Vacuum Pressure Swing Absorption (VPSA) and Pressure Swing Absorption (PSA) oxygen plants
7. Cryogenic oxygen Air Separation Units (ASUs) producing liquid/gaseous oxygen
8. Oxygen canister.
9. Oxygen filling systems
10. Oxygen storage tanks
11. Oxygen generator
12. ISO containers for Shipping Oxygen
13. Cryogenic road transport tanks for Oxygen
14. Oxygen cylinders including cryogenic cylinders and tanks
15. Parts of goods at S.No.4 and 6 to 14 above, used in the manufacture of equipment related to the production, transportation, distribution or storage of Oxygen, subject to the condition that the importer follows the procedure set out in the Customs (Import of Goods at Concessional Rate of Duty) Rules, 2017
16. Any other device from which oxygen can be generated
17. Ventilators, including ventilator with compressors; all accessories and tubings; humidifiers; viral filters (should be able to function as high flow device and come with nasal canula).
18. High flow nasal canula device with all attachments; nasal canula for use with the device.
19. Helmets for use with non-invasive ventilation.
20. Non-invasive ventilation oronasal masks for ICU ventilators.
21. Non-invasive ventilation nasal masks for ICU ventilators.
22. COVID-19 vaccines
23. Inflammatory Diagnostic (marker) kits, namely- IL6, D-Dimer, CRP(C-Reactive Protein), LDH (Lactate De-Hydrogenase), Ferritin, Pro Calcitonin (PCT) and blood gas reagents.
Also to Medical Oxy, equipment used for manufacture, storage & transporting of oxygen, equipment used for providing oxygen therapy to COVID patients such as Oxygen Concentrators, Ventilators, Non-invasive oxygen masks, Inflammatory diagnostic kits & reagents fr testing & COVID vaccines.
This exemption applies to all above mentioned goods when imported free of cost for free distribution in the country by any entity, State Govt, relief agency or autonomous body on the basis of a certificate issued by a State Government.
In order to augment availability of these items, Govt also provided full exemption from basic customs duty & health cess to the commercial imports. GST rates varying 5% (on vaccines),12% (COVID drugs, oxy concentrators) is applicable to domestic supplies & commercial import of items.
Customs Clearance
Please see CBIC for swiftness with which medical consignments are being cleared in a matter of minutes.
Arrival & Clearance time stamp is available transparently.
MGNREGA
Not only did NDA Govt double the allocation during the COVID period last year from Rs 61500cr to a historic high of over Rs. 1 Lakh crore, but also increased the wages to Rs. 202 thereby ensuring 300 crore person days of work in total.
And it's demand driven.
Tags :
gst
coronavirus