Hemant Dharnidharka & Co's Vacancy Details
Accounting, Auditing and Taxation
Opening for an experienced Chartered Accountant in the field of Accounting Advisory & Taxation Consultancy. The candidate should have excellent communication and leadership qualities since he/she will be directly interacting with the clients.

Variety of assignments including:
- Accounting
- Audit
- Taxation
- Advisory and Consultancy
- Outsourced CFO services

Required Education & Training :
- This position requires a bachelor's degree in accounting or business with coursework in intermediate and advanced accounting.
- Qualified / Intermediate Chartered Accountant or equivalent (Qualified Accountant).

Skills and Experience :
- Prior accounting / taxation / auditing experience preferred.
- Strong analytical and reasoning skill.
- Strong problem solving and resolution skill.
- Strong written / verbal communication and / or presentation skills.
- Strong inter-personal skill to establish and maintain on-going working relationships
- Ability to organize and prioritize workflow and to coordinate the work of others.
- Accurate with numbers and attention to details.
- Ability to work independently or with minimal supervision.
- Ability to maintain updated knowledge of procedures, products and activities of assigned.

Salary Range : 5-8 lakhs.
Location : Bangalore - Whitefield.

12 March 2018
Kindly note this vacancy is more than two months old and might be unavailable.
Related Jobs
P M ANANDA AND CO ( Audit )
Skills & Experience : Reqd. CA

Freshers with good exposure to Internal audit and Taxation

Bangalore, Posted on 14 October 2018
Cleartax ( GST )
Skills & Experience : Reqd. CA

Position Description : Cleartax is looking to hire a Key Account Management professional who would be responsible for: • Resolving issues for enterprise clients being managed • On boarding & training clients on GST software • Maintaining client relationship with no escalations from Clients managed • Ensuring client is using cleartax GST for all its GST compliance • Visiting clients for Account Management meetings

Bangalore, Posted on 12 October 2018
Sun Telematics Pvt Ltd ( Accounting )
Skills & Experience : Reqd. CA

We are looking for a CA with zero to five year experience. The candidate should have good communication skills, understanding and application of accounting standards, GST, TDS and Income Tax provisions The Job profile will include following: • Finalization of the financial statements •Ensuring maintenance of accounts • Ensuring the compliance of Statutory Audit and Other legal requirements • Supervision of all aspects of routine financial accounting including sales, purchases, expenses, payments etc. • Monitoring the accounts receivables and payables on a periodical basis • Supervising the preparation of MIS reports to provide feedback to top management on financial performance, viz. fund management, profitability etc. • Profitability statements and the cash flow on a monthly basis.

Bangalore, Posted on 17 August 2018
V A Venkatram & Co ( Income Tax )
Skills & Experience : Reqd. CA



Bangalore, Posted on 13 August 2018
P.CHANDRASEKAR LLP ( Audit )
Skills & Experience : Reqd. CA

Work with the Audit Team to execute Internal /Statutory Audit related services and lead small / medium audit teams besides part of large audit team. Kindly revert on below contact details with your updated resume with the current CTC and expected CTC

Bangalore, Posted on 01 August 2018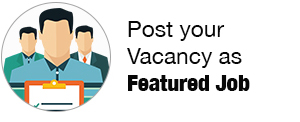 Post your vacancy now
Seeking a Job? Looking to Hire?
Job Seekers / Recruiters Interaction
Search Jobs / Candidates Extensive List
Get updates in your Inbox