Secret Factors without which Success in
life will not be assured are revealed here
(a) CONSISTENCY OF WILLING AND THINKING, and
(b) POURING OUTOURSELVES WITH A SINGLENESS OF PURPOSE in
meeting the situation in its entirety.
The third main factor that is essential in the constitution of one who is marked
out for spectacular success and brilliant gains in life is
(c) SELF-CONTROL.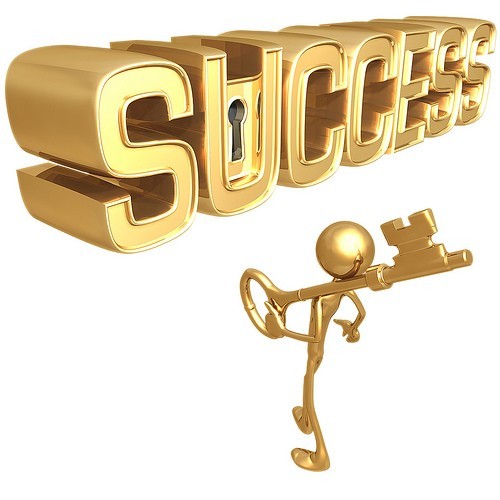 As an aspiring individual, consistently maintaining his ambition in mind, walks out into his fields of activity to battle with the immediate problems, he will meet with many a tempting channel of more fascinating plans,through which he can dissipate himself and get exhausted, rendering himself incapable of conquering the highest success in his own field. To keep oneself SELFCONTROLLED, so that one may not thus get derailed as one shoots forward to reach the temple of success, is the third great factor that is to be kept in mind and lived fully, in order that success in life be assured.
When water is let out from a height for purposes of irrigating the lower planes, we have only to allow it to flow in the right direction, to reach the required area and nature itself will carry it down, for, it is the 'law of nature' that water always flows from a higher to a lower level. Similarly here, to one who is working, fulfilling the three great laws pertaining to the physical, mental and intellectual disciplines, success SHALL dog the heels of such a careful ruler of
circumstances.