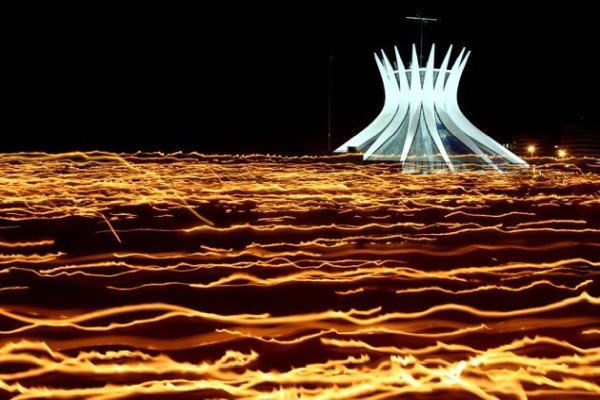 Light trails are produced by faithful carrying candles as they walk past the Cathedral during a Corpus Christi procession in Brasilia, Brazil, Thursday, June 23, 2011. Corpus Christi is a Catholic observance which celebrates the Body of Christ. (AP Photo/Eraldo Peres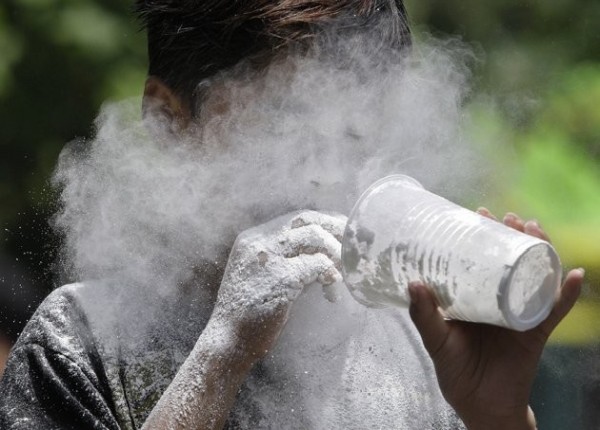 Filipino boy blows powder out of a plastic cup using a straw during a game as part of celebrations of the feast day of Saint Rita de Cascia in suburban Paranaque, south of Manila, Philippines on Sunday, May 22, 2011.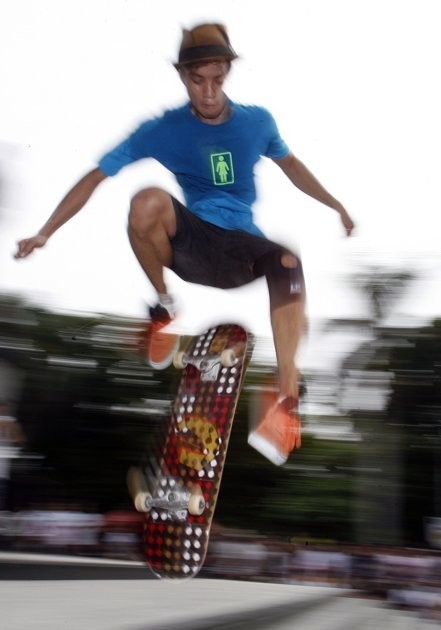 A boy executes a trick during "Go Skateboarding Day", a global event highlighting skateboarding as a sport in Manila June 26, 2011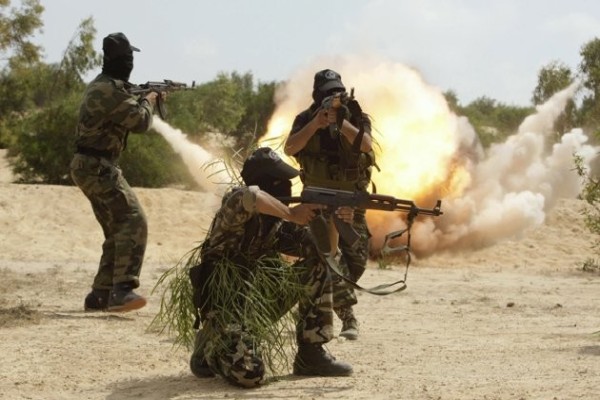 Palestinians militants from the al-Naser Salah ad-Din Brigades, the military wing of the Popular Resistance Committees (PRC), demonstrate their skills in front of the media in Rafah in the southern Gaza Strip June 26, 2011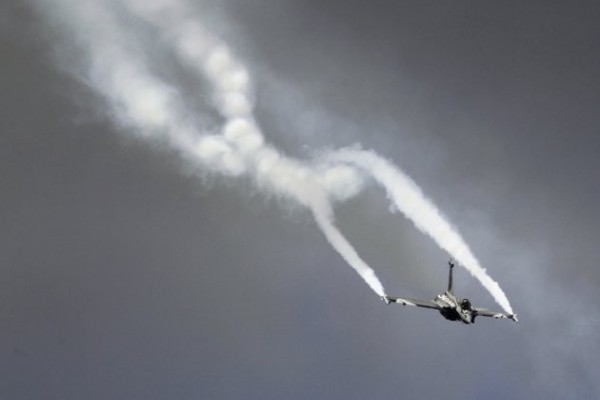 A French Rafale 2 jet fighter performs during a demonstration flight on the first public day at the 49th Paris Air Show at le Bourget airport, east of Paris, Friday June 24, 2011. (AP Photo/Francois Mori)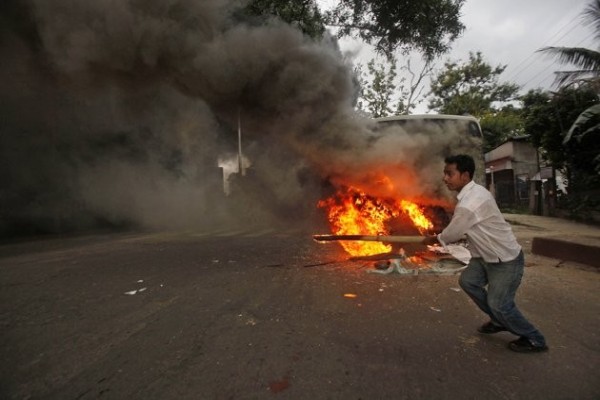 A protestor runs away after setting fire to a government bus in Gauhati, India, Wednesday, June 22, 2011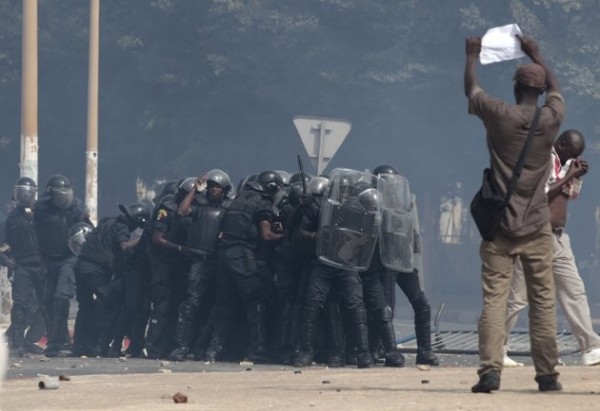 Riot police huddle together after firing tear gas, as a lone man continues to hold up a sign protesting proposed constitutional changes, outside the National Assembly in central Dakar, Senegal Thursday, June 23, 2011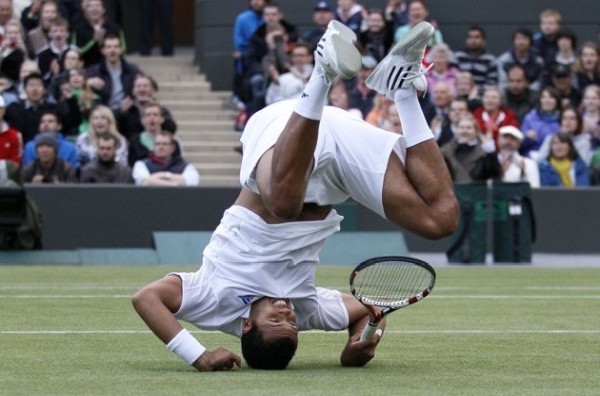 France's Jo-Wilfried Tsonga falls to the ground during the match against Bulgaria's Grigor Dimitrov at the All England Lawn Tennis Championships at Wimbledon, Thursday, June 23, 2011. (AP Photo/Kirsty Wigglesworth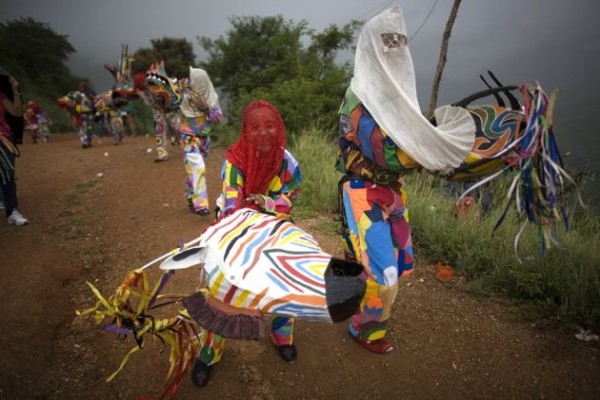 People dressed as dancing devils perform during a traditional celebration in Naiguata, Venezuela, Wednesday June 22, 2011.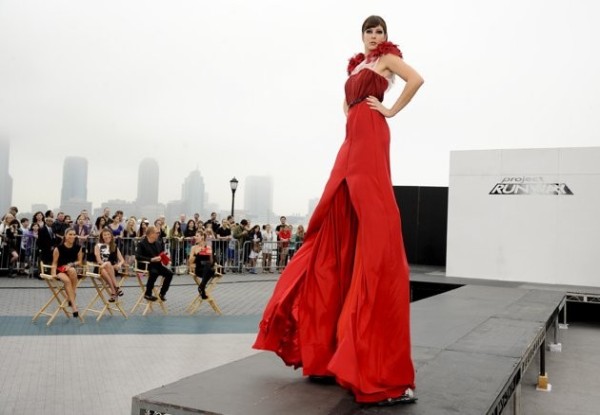 Model Ali Luminescent on stilts walks the runway during an outdoor "Project Runway" television show taping at Battery Park City on Friday, June 24, 2011 in New York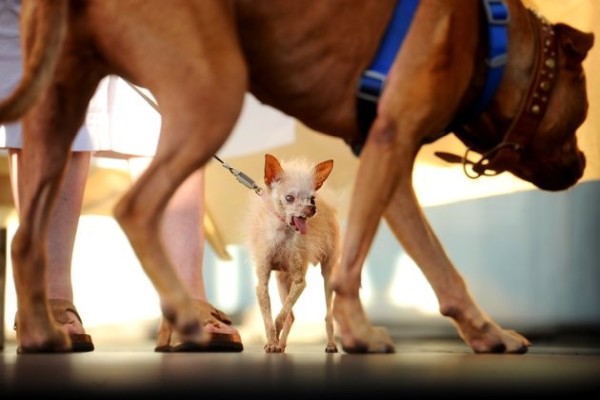 Yoda, the diminutive winner of the 2011 World's Ugliest Dog Contest, squares off against a boxer named Pabst on Friday, June 24, 2011, in Petaluma, Calif. Yoda took home $1000 and a plethora of pet perks after winning the Sonoma-Marin Fair competition. (AP Photo/Noah Berger)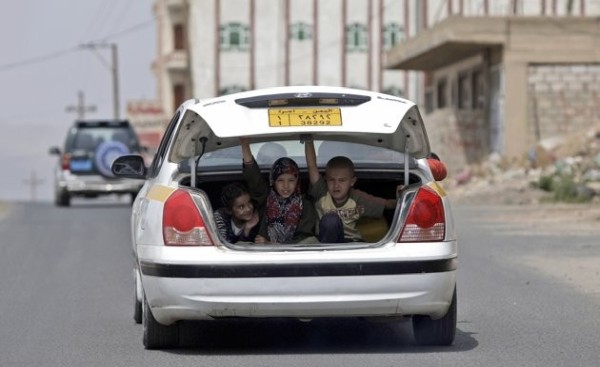 Yemeni children sitting in the trunk of a car look out in Sanaa, Yemen, Friday, June 24, 2011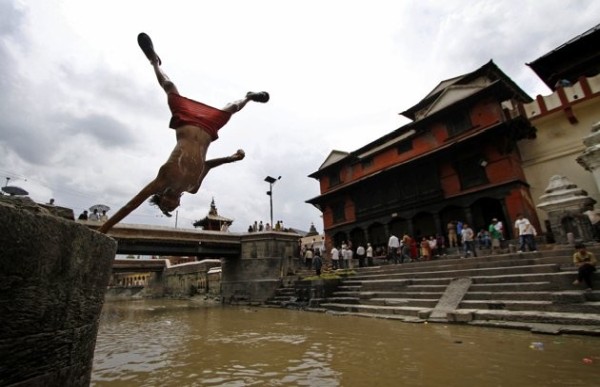 In this Friday, June 24, 2011, photograph, a boy plunges in the Bagmati river near Pashupatinath Temple World Heritage site in Katmandu, Nepal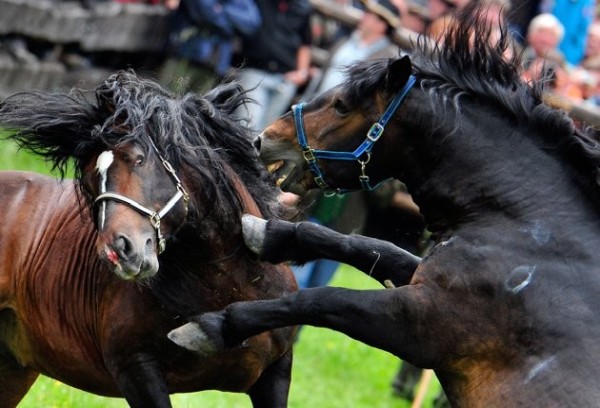 Stallions fight for their position in the herd in Rauris , Austrian province of Salzburg, on Saturday, June 25, 2011