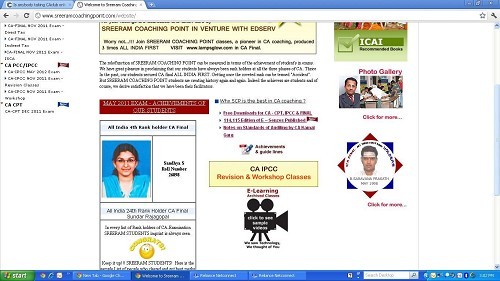 Originally posted by : Deepti

Hi Venkatramanujam

I didn't find photo/roll no. of 24th rankholder on website of sreeramcoaching point.

Neither I am able to find any 84 marks holder of SFM on its website. How can you do such kind of false claim just to promote its coaching.



Can you share Roll Nos. of these students.
I am able to see it right on the home page of Sreeram Coaching Point now also.
Rank 4 - Sandhya
Rank 24 - Sundar Rajagopal
More names and history of toppers is available on their site https://www.sreeramcoachingpoint.com/website/