Court :
GST ,BANGALORE,KARNATAKA
Brief :
Whether the subsidy from Government of Karnataka is to be reduced from the value of import of plant and machinery from China, for the purpose of levying GST? b. Whether valuation of supply of goods under the GST Act or any other relevant Act in respect of import of goods excludes government subsidy?
Citation :
KAR ADRG 59/2021
THE AUTHORITY FOR ADVANCE RULING IN KARNATAKA GOODS AND SERVICES TAX VANIJYA THERIGE KARYALAYA, KALIDASA ROAD GANDHINAGAR, BENGALURU - 560 009
Advance Ruling No. KAR ADRG 59/ 2021 Dated: 29.10.2021
Present:
1. Dr. M.P. Ravi Prasad Additional Commissioner of Commercial Taxes
Member (State)
2. Sri. T. Kiran Reddy Joint Commissioner of Customs & Indirect Taxes . . . Member (Central)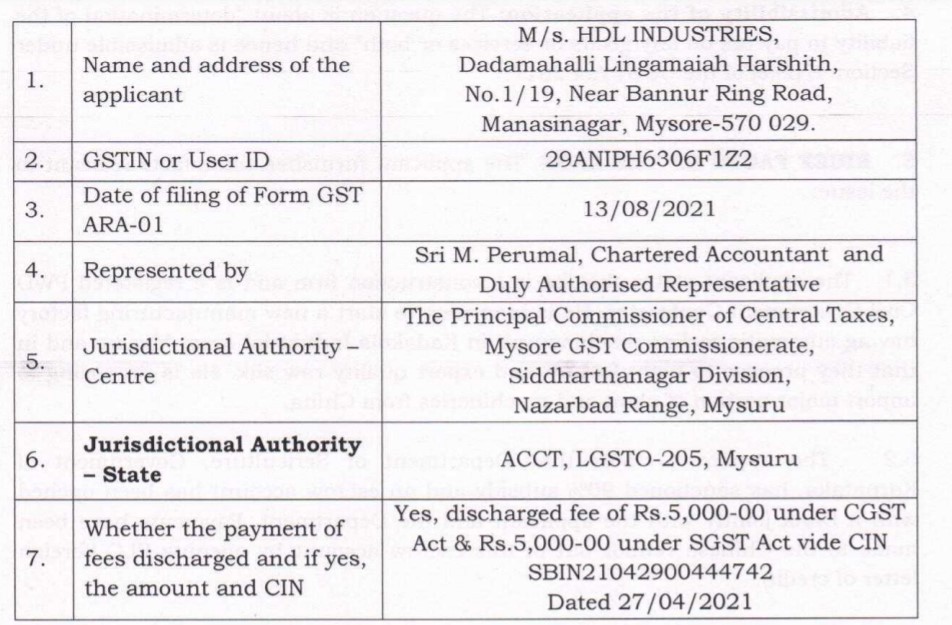 Please find attached the enclosed file for the full judgement.