Court :
Centre The Principal Commissioner of Central Taxes, Bengaluru North GST
Brief :
Classification of Goods, HSN Code and Rate of Tax on 'Pushti', a mixture of Ragi, Rice, Wheat, Green gram, Fried gram, Moong dal and Soya in different proportions.
Citation :
KAR ADRG 56/ 2021
THE AUTHORITY FOR ADVANCE RULING IN KARNATAKA GOODS AND SERVICES TAX VANIJYA THERIGE KARYALAYA, KALIDASA ROAD GANDHINAGAR, BENGALURU - 560 009
Advance Ruling No.KAR ADRG 56/ 2021 Dated : 29.10.2021
Present:
1. Dr. M.P. Ravi Prasad Additional Commissioner of Commercial Taxes . . . Member (State)
2. Sri. T. Kiran Reddy Joint Commissioner of Customs & Indirect Taxes . . . Member (Central)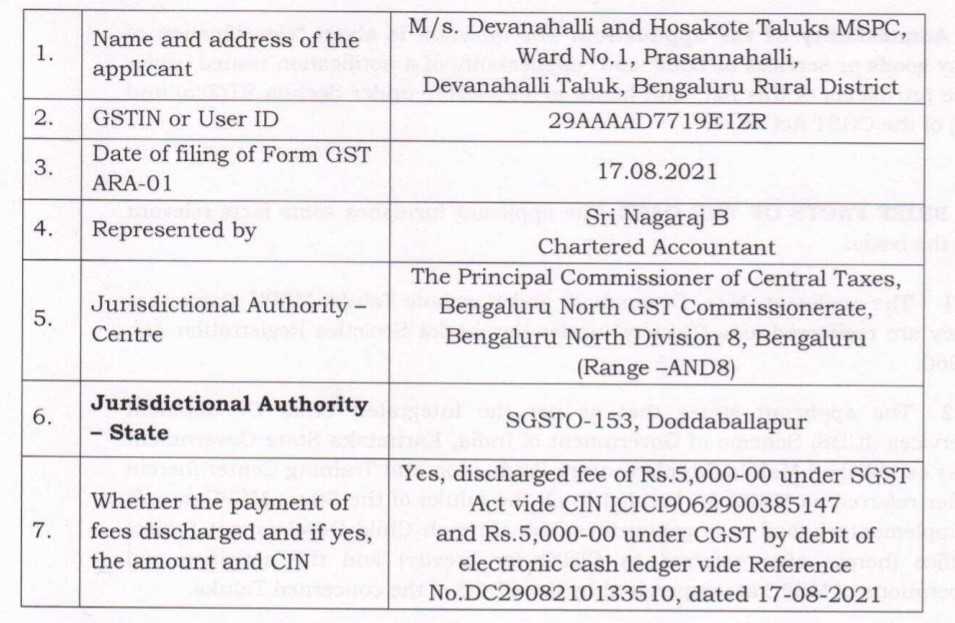 Please find attached the enclosed file for the full judgement.