Relyon Softech Ltd's Vacancy Details
We are looking for CA with good exposure towards Statutory compliance like Income Tax return filing, Statutory Audit & Indirect Tax Return Filing.
Looking for CA professional with following skill sets-

Subject knowledge expert in the field of Direct and Indirect Tax.
Should have knowledge of Direct and Indirect tax return filings and MCA compliance.
Should have updated knowledge on GST and Income tax.

Job Description-
Manage to communicate with our clients to provide functional support in connection to compliance with statutory matters.
Provide Training to internal team on Taxation and software features.
Oversee the software development as a Taxation subject expert.

04 December 2017
Kindly note this vacancy is more than two months old and might be unavailable.
Related Jobs
Carl Zeiss India ( Accounting )
Skills & Experience : Reqd. CA

• Big 4 experience is preferred but not mandatory. • Detail oriented with Strong Analytical Skills • Team Player with Good Communication Skills • Displays commitment and is deadline driven • Ability to grasp Issues and Concepts quickly • Creative and resourceful in seeking solutions.

Bangalore, Posted on 02 April 2018
Armour Corp ( Audit )
Skills & Experience : Reqd. CA

Internal Audit and control implementation To manage and perform internal audit at operational & strategic levels through comprehensive process reviews and testing of existing controls across various functions / department such as Payroll, Revenue, Procurement, Payables, Receivables, Recruitment, Project reviews, etc. Identify risks and gaps (financial, legal, compliance, fraud, continuity, design, strategy, etc.) in processes and transactional inaccuracies. Report the gaps and providing recommendations and ensuring implementation of agreed action plans Drafting of Standard Operating Process / Business Process Manuals Prepare SOPs, MBPs for business process re-engineering, process transformations, etc. Understand the business operations, mapping of the existing processes, controls and gaps, performing risk and gap analysis, understand technology interfaces & linkages Transformation of processes and policies for bringing in better controls, economies, cost reduction, compliances, simplification, defining KPI's and responsibilities, MIS reporting, etc. Perform compliance reviews for India and international immigration, payroll and labour law regulations Manage IFC reviews for P2P, Payroll, OTC, FSCP and FA Manage SOX testing reviews as per the client's requirement for India entity. Manage Enterprise Risk Management (ERM) reviews Manage Accounts Reconciliation and Remediation and Due Diligence reviews

Bangalore, Posted on 28 March 2018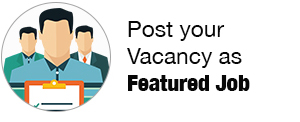 Post your vacancy now
Seeking a Job? Looking to Hire?
Job Seekers / Recruiters Interaction
Search Jobs / Candidates Extensive List
Get updates in your Inbox