Relyon Softech Ltd's Vacancy Details
We are looking for CA with good exposure towards Statutory compliance like Income Tax return filing, Statutory Audit & Indirect Tax Return Filing.
Looking for CA professional with following skill sets-

Subject knowledge expert in the field of Direct and Indirect Tax.
Should have knowledge of Direct and Indirect tax return filings and MCA compliance.
Should have updated knowledge on GST and Income tax.

Job Description-
Manage to communicate with our clients to provide functional support in connection to compliance with statutory matters.
Provide Training to internal team on Taxation and software features.
Oversee the software development as a Taxation subject expert.

Related Jobs
Startup in Shared Mobility Space ( Accounting )
Skills & Experience : Reqd. CA

- Knowledge of Income Tax, GST, Companies Act & related compliance - Process designs, improvements and internal control implementations - Accounting & Audit liasoning - Strong excel skills

Bangalore, Posted on 25 November 2017
High Sky Business Solutions ( Accounting )
Skills & Experience : Reqd. CA

Job Description Qualification: CA/ICWAI/CMA Total Experience: 5-10yrs Company Location: Near MG Road Job description: · Supervising, Handling day to day accounts and with his team Participate with management for budgeting and budgetary controls Statutory payments and filings Cash flow planning and control Project level monitoring the key aspects connected with finance · Responsible for end to end accounting · Responsible for Management of treasury · Control point for payroll & Expense · Responsible for management of Project cost for each of the construction project undertaken · Responsible for compliance of statutory matters · Administration relating to Finance & Accounts · The Candidate should be from Construction,Builders or Real estate Industry .

Bangalore, Posted on 11 October 2017
Value on Shore ( Accounting )
Skills & Experience : Reqd. CA

Upto 2 -3 years work experience Into Audit • Hands on Internal Audit, Development of SOPs, Controls Assessment and Process improvement experience • Strong written & verbal communication skills. • Ability to work well in teams

Bangalore, Posted on 28 September 2017
akgvg & associates ( Audit )
Skills & Experience : Reqd. CA

We would like to inform you that AKGVG & Associates is looking Qualified CA, Article to meet our requirement in Internal Audit, IFC Audit, GST in large MNC in Bangalore

Bangalore, Posted on 21 September 2017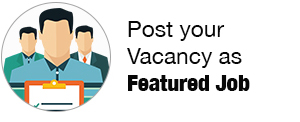 Post your vacancy now
Seeking a Job? Looking to Hire?
Job Seekers / Recruiters Interaction
Search Jobs / Candidates Extensive List
Get updates in your Inbox