Rahul b (n/a) 29 September 2020
Hi,
Do anyone know if late fee waiver ended two days early?
When I went to file, I got late fee of 10,000. 5,000 for CGST and SGST each.
Infosys is not replying at all. do anyone know?
Screenshot taken on 28th i.e. yesterday.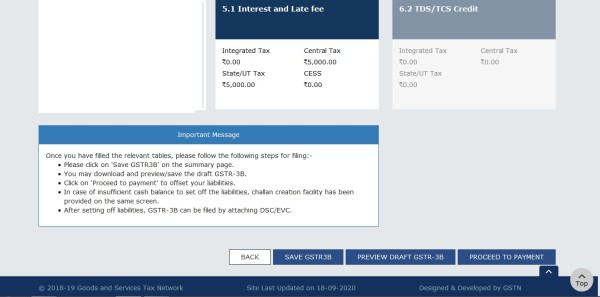 thanks