Court :
Centre The Principal Commissioner of Central Taxes, Bangalore South
Brief :
Whether if falls under entry (id) Services by way of job work other than (i), (ia), (ib) and (ic) above; at GST 12% or (iv) which covers "Manufacturing Services on physical inputs owned by others at GST 18%?
Citation :
KAR ADRG 53/2021
THE AUTHORITY FOR ADVANCE RULINGS IN KARNATAKA GOODS AND SERVICES TAX VANIJYA THERIGE KARYALAYA, KALIDASA ROAD GANDHINAGAR, BENGALURU - 560 009
Advance Ruling No. KAR ADRG 53/2021 Dated 29-10-2021
Present:
1. Dr.M.P. Ravi Prasad Additional Commissioner of Commercial Taxes . . . Member (State)
2. Sri. T. Kiran Reddy Joint Commissioner of Customs & Indirect Taxes . . .Member (Central)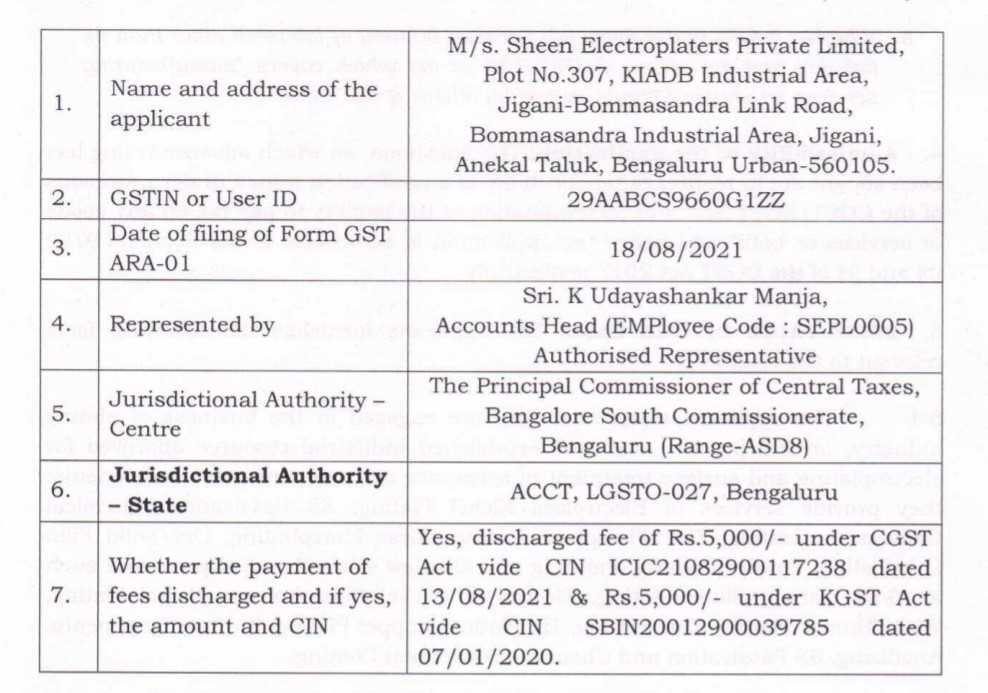 Please find attached the enclosed file for the full judgement.