Member Since : 04 February 2016 (Pune )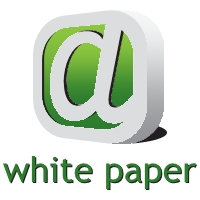 ABOUT US
White Paper combines World Class Technology, Process Skills and Subject Matter Expertise to address client issues and requirements so as to meet business dynamism.
White Paper, with support of professional brains, takes care of various business processes through IT enabled outsourcing opportunities. These services span over diverse area like Finance & Accounts, Payroll & HR, Statutory Compliances, Administration, etc. and can be availed by our esteemed clients from remote location. White Paper aims to provide Business Process Outsourcing at functional as well specific process level.
White Paper studies gap analysis for specific business requirements so as to improve business processes, identify market potential and grab opportunities via professional training programs.
White Paper provides its services in the form of Outsourcing, Consulting & Training suited to the client requirements. The company provides its services to domestic companies engaged in varied businesses which comprises manufacturing, IT, real estate, food processing and so on. The company also provide consultancy services to individuals in the areas of financial & tax planning, portfolio management, etc. The company promotes entrepreneurs in setting-up their businesses through performance monitoring, assists in resource gathering & managing and helping them to achieve their prime objective of profit maximization.

MISSION AND VISION
White Paper aspires to grow as One Stop Shop to serve its client high quality professional services via Outsourcing, Consulting & Training that address any business concerns. The company attracts, recruits and retains knowledgeable & passionate professionals and provide a collaborative culture that enables them thrive professionally and personally.
BUSINESS OBJECTIVES
White Paper aims to support in building businesses through process re-engineering using its techno-functional expertise.
To cater businesses enterprises in managing their support activities and enable them to focus on core operations.
To build businesses and value strategic differentiations.
To bridge the gap between AS IS and TO BE for our clients so as to help them outperform in challenging business environment.
Acquaint MSME sector about new technologies and services available in the market to improve their business performance.
CORE VALUE
At White Paper, our core values are represented by a fist 'ASSET' which we have chosen to ensure that we meet our promise to deliver quality services. The core values are -
Agility
Stewardship
Sustenance
Excellence
Teamwork
OUR SERVICES
White Paper believes that success of a business depends on adoption of systematic processes, effective resource utilization and well trained staff. We concentrate on these necessities and serve in three forms Outsourcing, Consulting and Training.
Outsourcing
Consulting
Training