I couldnt stop myself from writing this article...on the occassion of

Womens Day

i have got the opportunity to speak my heart out...im writing this article from my perspective ...wat being a girl means to me...yaar no not going to write about achievements or talk about women power here(bcos i feel everyone knows about it already)...

Being the girl im means in simple words ...being myself.Im not a feminist to be very true but i do believe in human rights and that it should be equal for all humans.The world is changing so r the beliefs...women surely have a much better, more accepting,more promising...world now to live than they had before.





Education has truly helped in creating awareness and carving a path for women to take charge of everyfield ....ya obviously theres still a dark side to this world...in the form of many social evils against females....but hopefully things will improve if we make efforts in this direction....i truly beleive that girls need not be treated as godesses, treat us like human beings with feelings,hopes,aspirations,dreams a heart and a soul...shayad itna hi kafi hoga........

I think girls r not in this world to prove that they r equal or at par with boys....We are happy being ourselves...im happy being the girl im ...and i have nothing to prove to anyone .The world has changed for sure ....i can feel the change.....earlier people used to ask my parents "u dont have a son? then wat will happen in ur old age?????" and now people say to my parents " u r lucky ,ki apki beti hai".....ya it feels good.But i just dont understand one thing why do people think only boys(son) can take care of there parents in old age???????i mean ladka ladki mein itna differentiate kyu karte hai log....both r human beings....maybe bcos a girl is considered to be a paraya dhan( its a very stupid philosophy)....lol....but thanks to education ...it has helped in creating awareness, people have surely bcom broadminded....and ya thanks to Shahrukh Khan.....who has introduced the concept "men can cry too and feel cool about it" (lol)...then ofcourse there is the karva chauth ka vrat(now men also do it)......truly women have got many reasons to smile now.

I think if a guy cooks food he wont bcom a girl...and if a girl plays cricket she wont bcom a guy....its as simple as that....(i have had the honor to hold a cricket bat and ball and play with it...in 10th and 12th...truly bahut maza ata tha khelne mein,the sweepshots,the googly,the bouncer, and the doosra...(he he he lol),i miss my school days...hmmm)



i dont know friends its very difficult to express in words......wat being a girl means to me.....i love to cook,i enjoy the thrill in a roller coaster ride,i love to go on trekking, i love to make rangoli,i love to read books,i like to play and jump around,i know to fix the electric lights, i wud love to learn driving a bike someday and go mountain biking,i want to bcom a CA, i want to make a mark for myself...i want my parents to be happy .....................thats wat means being myself to me..........

BEING THE GIRL IM.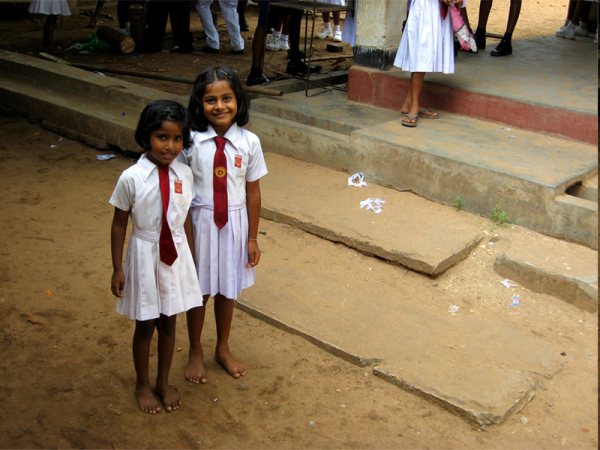 Happy womens day :)