Transfer pricing is one of the most important tax issues faced in the international arena of enterprises and tax administrations. In the global era of corporatization and Multi-National Corporations, Transfer Pricing has emerged as a field of interest for various professionals.
At the end of the Transfer Pricing course by CAclubindia, you will have thorough understanding of all the fundamental concepts of Transfer Pricing and various methods of computation of Arm's Length Price.
You will also learn about Safe Harbor Provisions in Transfer Pricing and APA (Advanced Pricing Agreement) under the Indian Transfer Pricing Regulations.
This Transfer Pricing course is for everyone (including professionals) who wishes to learn and study Transfer Pricing and wants to make a promising career in Transfer Pricing or International Tax Domain.
This course has been designed in the Indian context covering all the transfer pricing provisions and regulations of the Indian legislation.
CAs in Practice who wish to diversify their practice in the International Tax field

CAs in Job who wish to get promoted and achieve greater goals

CA Students and Fresher CAs who wish to learn the basic and advanced concepts of Transfer Pricing
Introduction to Transfer Pricing

Notified Jurisdiction Area - Concept and Implications

Examples on Transfer Price

Examples on Common Transactions between Non Residents

Law on Transfer Pricing - Pre and Post 2001

Introduction of Transfer Pricing Law

Cost Allocation or Apportionment between Associated Enterprises

Section 92 - Arm's Length Price

Base Erosion Concept

Example on Base Erosion Concept

Associated Enterprises - Meaning and Definition

Concept of Deemed Enterprise in Transfer Pricing

Deemed Associated Enterprises - Clause i to iii

Deemed Associated Enterprises - Clause iv to vi

Deemed Associated Enterprises - Case vi

Deemed Associated Enterprises - Clause vii to ix

Deemed Associated Enterprises - Clause x

Deemed Associated Enterprises - Remaining clauses

Examples on Associated Enterprises

International Transaction - Meaning

Example on International Transaction

International Transaction - Part 2

Deemed International Transaction

More Examples on International Transaction

Introduction to Arm's length Principle

Arm's length Price - Definition

Methods under Arm's length Price

Introduction to Comparable Uncontrolled Price Method

Steps in Comparable Uncontrolled Price - Part 2

Examples on Comparable Uncontrolled Price - 1-4

Examples on Comparable Uncontrolled Price - Number 5

Resale Price Method with Examples

Cost Plus and Profit Split method

TNMM

Range Concept and Documentation under Transfer Pricing

Range Concept - Part 2

Range Manner of Assigning Weight

FAR analysis and its components - Part 1

FAR analysis and its components - Part 2

Transfer Pricing documentation

Documentation and related penalties

Specified Domestic Transactions under Transfer Pricing


Transfer Pricing Assessment

Power of AO to ascertain ALP and reference to the TPO

Secondary Adjustment in transfer pricing

Time limit for completion of assessment

Dispute Resolution in transfer pricing

Safe Harbor

Safe Harbor for International transactions

Safe Harbor Provisions

Domestic Safe Harbor Rules - Introduction

Domestic Safe Harbor Rules - Part 2

Advance Pricing Agreements (APA)

What is APA and type of APA

Consequences of declaring APA as void

Process of APA and Terms of APA

Furnishing of return, revision and cancellation

Roll back provisions

Transfer Pricing - Miscellaneous Provisions


Faculty Profile: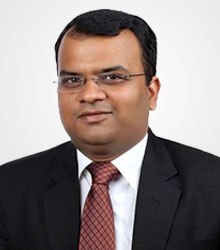 CA Arinjay Kumar Jain


B. Com., FCA Director


M&A Tax at KPMG Delhi (2006 to 2014) -
Worked on International tax with over 750 transaction of Inbound Investment, Outbound Investments, Due diligence, Family Structuring and Succession planning across sectors.

Editor International Tax at Taxmann Publications, New Delhi -
Handled the Journal on International Tax with Taxmann Publications, India's oldest Publishing house on tax and corporate law publications.
Faculty at the International tax Course of ICAI during the year 2009 & 2010

Trained over 1500 CA's in International tax till date at Corporates and Consulting Firms.

Created India's first e learning course on International tax for professionals in 2016 with students from over 30 countries.
Erstwhile Faculty for Interns at one of the Big Fours for CA Final aspirants.
Created a repository of
over 2000 videos for Students under a Not for profit initiative
with over 30,000 subscribers on YouTube
Terms & Conditions :
Expiry : 6 Months or 50 hours of viewing (whichever is earlier)
Videos can be viewed only in Mozilla Firefox / Google Chrome / Internet Explorer 9
Videos are meant for web viewing only and cannot be downloaded
Videos can be viewed in mobiles and tablets.
Subject/Course Subscribed once is not transferable
Course/Subject purchased once cannot be cancelled.
E-books are for reference purpose only.
Interaction with teacher via click to call and email service.