Why you should enroll in this course?
Job Efficiency: This Course is specially made to help learners with career-building skills. It will help you become better and efficient at your job

Extensive Knowledge

: It will help you grasp most of the Advanced Excel Features and the knowledge about the Various Excel Tools

Saves Time & effort

: It increases your efficiency in data analysis & reporting tasks to make you incredible at work, reduce your extra Time and Effort and gain maximum Productivity. It will help to Increase efficiency by avoiding rework

Create a model with multiple scenarios

: You'll have detailed knowledge about how to create a model with multiple scenarios

Auditing techniques

: Discover Powerful formula auditing techniques

Learn Excel Limitations

: It will help you understand the various loopholes in Excel and the ways and Tools using which you can figure out these Loopholes.

Excel add-ins

: Detailed discussion about add-ins the most Powerful of Excel i.e. Inquire add-in and Power Query
Error Control: Foil attempts to conceal data and formulas from you and helps to present results with more confidence knowing that you have checked for errors.
Quick spreadsheet Creation: Create spreadsheets faster by avoiding wasted time from lack of specification. No more Worries about the costly and embarrassing mistakes
Standout abilities: Get the Excel ability to solve all Excel Related issues and Standout in between your Teammates
Benefits in the course
Easy-to-understand: Well-designed and easy-to-understand Course material
Comprehensive Case Studies: Get Detailed explanations with comprehensible Case Studies based on real situations
Free Downloadable files: Downloadable Practice Files, course materials & Workbooks to support your Practice
Free Updates: Regular Video updates for which you do not have to pay anything extra
Quick Response: Fast and responsive support for any feedback or questions
Provides Leisure: Work comfortably with Microsoft Excel and many of its advanced features whenever you wish to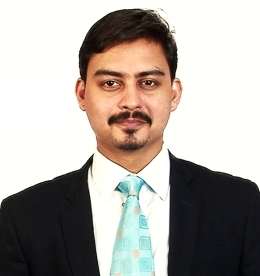 Rishabh Pugalia, Founder, Yoda Learning Solutions/Excel Next has trained more than 9,000 professionals on Advanced Excel Ninja across 15+ cities since 2010.

He is a Chartered Accountant and has graduated from St. Xavier's College, Kolkata.)
He has worked with KPMG (Assurance), Futures First (Proprietary Trading - Interest Rate Futures & Options) & J.P. Morgan (Debt Capital Markets - Investment Grade). He has 10.0+ yrs. of work experience including 5.5 yrs. in Training.
He has co-authored a Technical Guide on how to use Excel for "Continuous Controls Monitoring" - it was published by the Institute of Chartered Accountants of India (ICAI).
He has conducted 100s of LIVE workshop for corporate clients from diverse industries and vertical - Big Four Accounting firms, Power, Cement, Metals & Mining, FMCG, Telecom, BFSI, Investment Banking, Engineering, Automotive & Ancillaries, Chemical, Real Estate, IT & ITeS etc.
His clientele pool includes prestigious names such as PwC, E&Y, ITC, Tata Sky, Tata Power, Birla Cements, Gulf Oil (Hinduja Group), J.M. Financials.
He is a Visiting Faculty, Financial Modeling, Great Lakes Institute of Management, Chennai.
He likes playing Badminton, Bowling and 1st person shooter game - Counter Strike.
Total Length of Videos: 2.5 Hrs (45+ Videos)
Expiry: 6.0 months (Unlimited viewing) from the date of registration
Videos are meant for web viewing only and cannot be downloaded. Videos are available in Full Screen viewing
Course/Subject purchased once cannot be cancelled
Buy now