Welcome Onboard To This New Journey
Financial Analysis, Valuation and Modeling a Background
Careers to Pitch in After This Course
Program Structure
Income Statement Analysis
Modeling Issues in Case of Income Statement
Build Profit and Loss Account from Sratch
Balance Sheet Analysis and Modeling
Building a Balance Sheet
Establish Link Between All These Statements
Revolver Plug
A Detailed Discussion of a Cash Flow Statement
Modeling and Analysis Issues For Cash Flow Statement
Practical Cash Flow Statement
Excel Finance
Economy, Industry and Company Ananlysis for Financial Modeling
Ratio Analysis
The Capital Budgeting Exercise in Financial Model
Capital Budgeting Practice
Time Value of Money Exercise
Value Is Different From Price
Approaches to Valuation
Approaches and Elements of Valuation
An Introduction To First Approach
DCF Introductory Session
Power Shot for DCF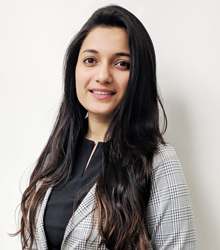 CA Agrika is a qualified Chartered Accountant and holds experience in the Investment Banking Domain. Besides the technical professional background she has due inclination towards spiritual development and conducts programs on mind fullness, meditation and personal growth. She imparts lectures for professional examination and conducts several certification programs. Her easy way to learn mnemonic style and smart revision strategy has helped her student's crack tough professional exam.
Total Length of Videos: 21 Hrs
Expiry: 3 months 63 hours of viewing whichever is earlier from the date of registration.
Videos are meant for web viewing only and cannot be downloaded. Videos are available in Full Screen viewing
Course/Subject purchased once cannot be cancelled.
Buy now