Realizing the need for a one-to-one live session on GST, we are organizing an exclusive live interactive webinar with the GST faculty from Ministry of MSME PPDC, Govt of India- CA Arun Chhajer.
Detail discussion on GST Annual Return i.e. GSTR-9
Intricacies of GST Audit and filing Reconciliation Statement i.e. GSTR-9C
Question And Answers
1. Details discussion of two Clarification regarding Annual Returns and Reconciliation Statement - dated 4th June 2019 and dated 3rd July 2019
2. Discussion on Outward Supply and its Treatment in GSTR 9 & 9C
Sales Not yet reported in GSTR 3B or GSTR 1,
Sales wrongly Reported in GSTR 1, 3B
Sales Reported as Inter State which is actually a Intra state or vice versa
Sales Reported as B2C whereas it is actually B2B or vice versa
3. Treatment of Input Tax Credit and its disclosure in GSTR 9 & 9C
Difference between various table of GSTR 9 used for ITC i.e Table 6, 7, 8, 12 and 13
Reporting of Reversal of ITC in Table 8C or Table 12 or Both
GSTR 2A vs 3B and Impact on eligibility of Input Tax Credit
what is the changes by Removal of Difficulty Order 2/2018 Impacting ITC
What is the Treatment for difference (positive or negative) in Table 8 of GSTR 9
Discussion on Table 12 of GSTR 9C and reporting of which types of transactions
Expenses reporting in table 14 of GSTR 9C
4. Reverse Charges of FY 17-18 and reporting in GSTR 9 and GSTR 9C
Reporting in Table 4G of GSTR 9 vs Press Release suggestion dt 3rd July 2019
ITC on RCM – which Annual Return (FY 17-18) or current year Annual Return - need to be reported,
5. Demo of DRC -03 – Payment will be ONLY through Cash or can be by Input Tax Credit,

6. Impact on Electrical Cash Ledger/Electronic Credit Ledger of DRC-03

7. Central GST Trade Advisory August 2019 St 21.8.2019

8. Discussion of participants queries

9. Q and A on GSTR 9 and GSTR 9C


---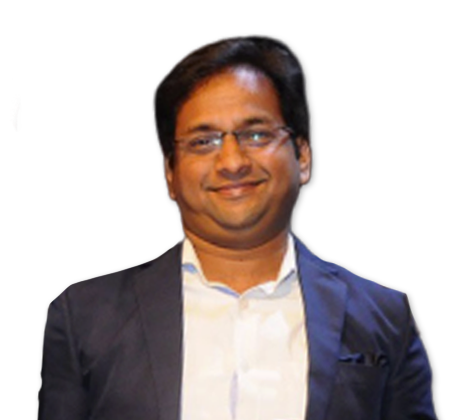 CA Arun Chhajer , is a Chartered Accountant and Company Secretary. He is a GST Faculty with Ministry of MSME PPDC, Govt of India and also SGST Officer trainer with various states. He is having a You Tube Channel named CA Arun Chhajer (Swastika Educonsult P Ltd) for updates to tax professionals. He has authored one book "Handbook on Advance GST Practitioner" under the Ministry of MSME.

He has worked with various corporate including TCS, ICICI Bank, Parekh Group, DK India and Soma Isolux, etc and now started CA practice at Delhi since 2017. His major GST Training includes GST training at Indian Airforce, SGST Officers, Tax Bar Association, Management Institute, ICAI etc.

Total Length of Videos: 2.73 hrs.
Expiry: 1 Month or 10 hrs of viewing whichever is earlier from the date of registration
Videos are meant for web viewing only and cannot be downloaded. Videos are available in the Full-Screen viewing
Buy now