Court :
Centre The Commissioner of Central Tax, Belgaum Commissionerate, Belagavi.
Brief :
Whether provision of service to foreign buyer over the mail and mobile communication is chargeable in India? If Chargeable to tax then at what rate? But the Applicant requested to permit them to withdraw the application filed for advance ruling vide their letter dated 05.10.2021.
Citation :
KAR ADRG 51/2021
THE AUTHORITY FOR ADVANCE RULINGS IN KARNATAKA GOODS AND SERVICES TAX VANIJYA THERIGE KARYALAYA, KALIDASA ROAD GANDHINAGAR, BENGALURU - 560 009
Advance Ruling No. KAR ADRG 51/2021 Date : 29-10-2021
Present:
1. Dr. Ravi Prasad M.P. Additional Commissioner of Commercial Taxes
2. Sri. T. Kiran Reddy Joint Commissioner of Customs 8z, Indirect Taxes
Member (State)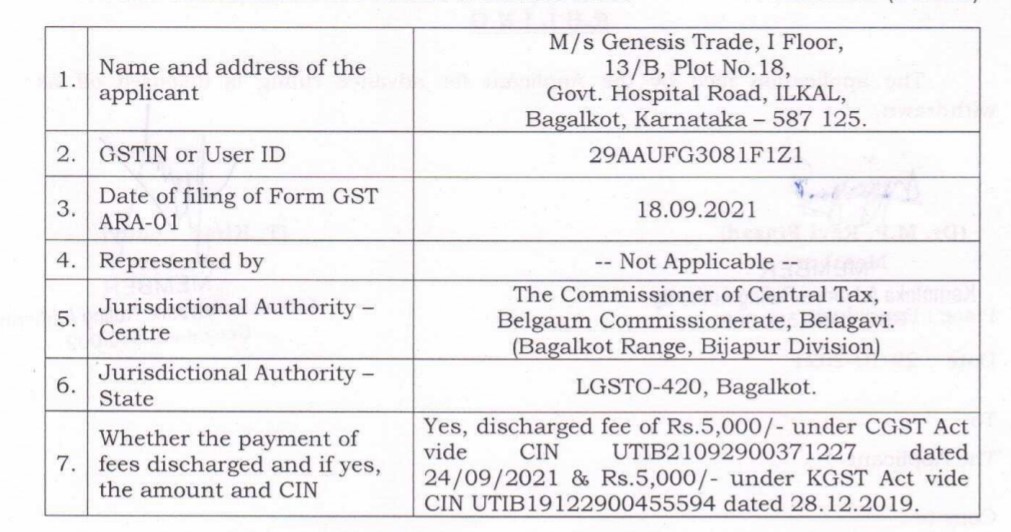 Please find attached the enclosed file for the full judgement.