Court :
Centre The Commissioner of Central Taxes, Bangalore East Commissionerate, Bengaluru.
Brief :
Whether the service procured by the applicant from Beacon US in respect of the referral of the FIS client is liable to tax under the IGST Act, 2017 and consequently whether the said service qualifies as an import of service under Section 2(11) of the said enactment? If the answer to the above is yes, who is the person liable to tax in respect of the said services rendered by Beacon US to applicant?
Citation :
KAR ADRG 52/2021
THE AUTHORITY FOR ADVANCE RULINGS IN KARNATAKA GOODS AND SERVICES TAX VANIJYA THERIGE KARYALAYA, KALIDASA ROAD GANDHINAGAR, BENGALURU - 560 009
Advance Ruling No. KAR ADRG 52/2021 Dated : 29-10-2021
Present:
1. Dr.M.P. Ravi Prasad Additional Commissioner of Commercial Taxes . . . . Member (State)
2. Sri. T. Kiran Reddy Joint Commissioner of Customs & Indirect Taxes . . . .Member (Central)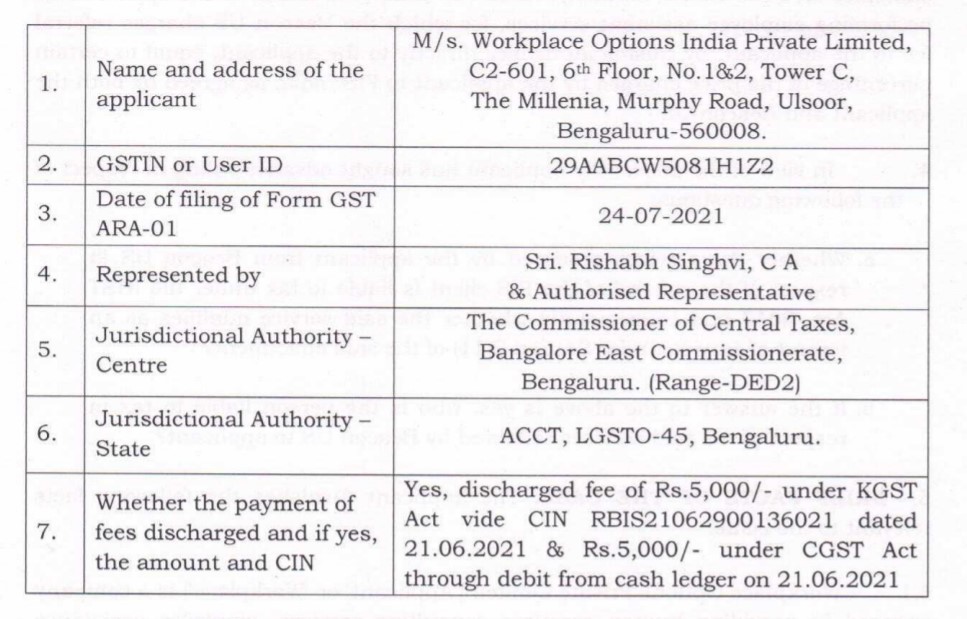 Please find attached the enclosed file for the full judgement.