Simple Steps to Disable USB Ports.
Needless to say that most common method of data leakage is through USB/Pen drive/Mass storage devices. Also, through such devices our PCs/laptops gets infected by viruses/malwares. Most of the corporates have centralized control for usage of such devices. However such controls are desirable in the offices of Chartered Accountant firms also as they have critical database of their clients. It is generally observed that Data Security Policy of CA firms is relatively weak and can be easily compromised. In this article, we will understand simple step-wise descriptttion for blocking USB Ports i.e. blocking of Pen Drive/Mass Storage Devices. Please note that no software is required for controlling such devices. (Yes. It's free of cost. So go ahead (:- )
There are 2 options to achieve our objective:
Through Registry
Through Device Manager
(1)Through Registry:
Go to Start > Run , type "regedit" and press enter to open the registry editor
Navigate to the following key
HKEY_LOCAL_MACHINE\SYSTEM\CurrentControlSet\Services\USBSTOR
In the right pane, select Start and change the value to 4. (The value 3 is to enable USB Storage). Click OK. This will disable your USB port.
Please remember:
| | |
| --- | --- |
| Value | Function |
| 3 | To enable USB Port |
| 4 | To disable USB Port |
The change will be effective immediately, however sometimes a reboot may be required. This hack will ensure that all the USB storage devices are disabled / blocked or enabled according to your choice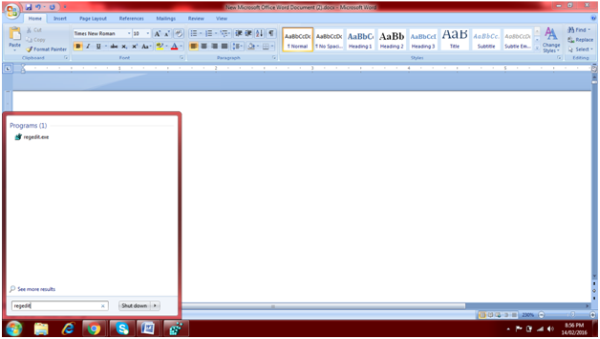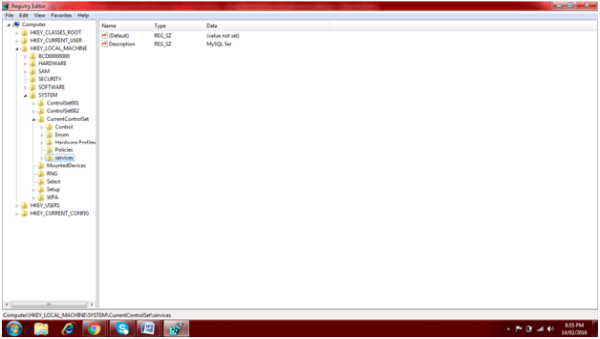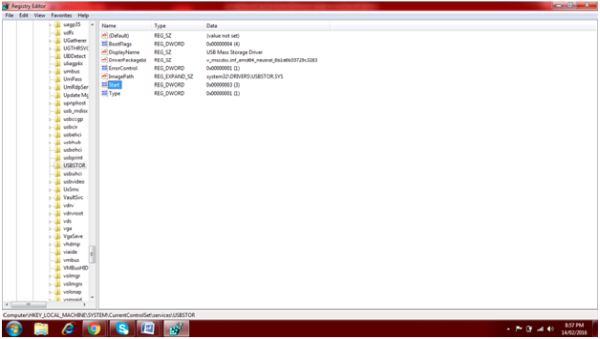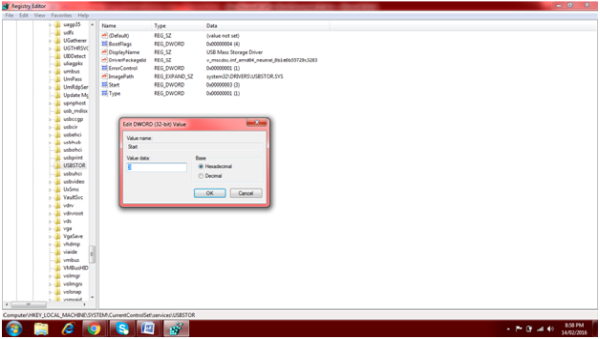 (2)Through Device Manager:
Go to Start > Run , type "Device Manager" and press enter to open the Device Manager
Navigate to the following key: Universal Service Bus Controllers
List of installed devices will appear. Select and right click. It will be give 'Disable Option'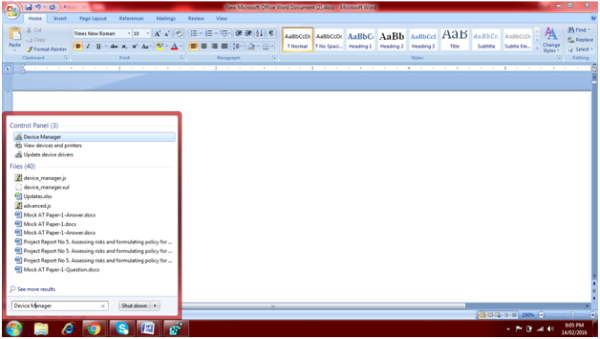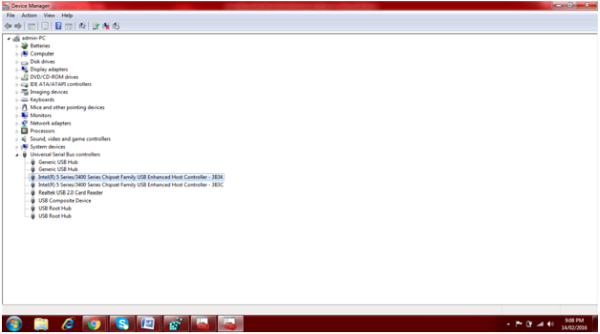 ​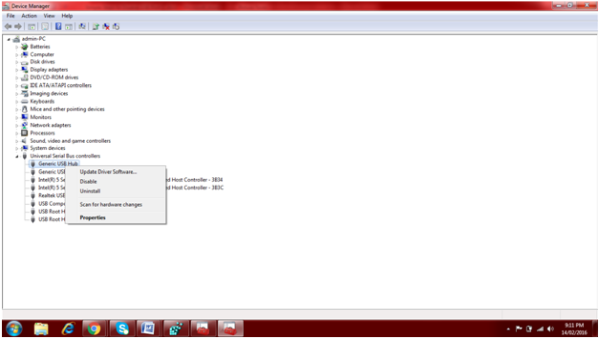 ​
However, please note that above controls will work only if your PCs/Laptops have Administration Password. Otherwise, anyone can redo i.e. enable USB again and fly away with your confidential data.
Prepared By:
CA. Hemang Doshi , CISA, FII