About the Stock market Course
Certification in Online Stock Market for Beginners course is a perfectly designed stock market basics course, with techniques required to understand the functioning of capital markets. It gives a basic insight of What is stock market?
Regulation of indian stock market, How to be champion in stock Market and the likes of it. It is a perfect blend of Fundamental Analysis of stocks, which shall help the learner to pick the right company and Technical Analysis which will provide the correct entry and exit timing and prices through study of charts. Certification in Online Stock Market for Beginners is the course to provide that knowledge.
Audience Section
Anyone who would like to learn about basic of stock market.
Key Features of Stock market Course
Complete coverage of basic topics.
All technical jargons related to Stock market are covered.
Detailed explanation using graphics and charts
Practical insights with relevant examples
Easy to understand even for students from non-finance background
Concept 1 - What is stock market?
Concept 2 - Regulation of indian stock market
Concept 3 - Market Timing for trading
Concept 4 - Types of position in stock market
Concept 5 - How to decide position?
Concept 6 - How to start trading?
Concept 7 - Requirement of opening demat Account
Concept 8 - Charges of opening demat Acount
Concept 9 - Colour coding
Concept 10 - Fund transfer
Concept 11 - Bull and bear Meaning
Concept 12 - Myth of Stock Market
Concept 13 - How current market price of companies can be checked
Concept 14 - Why companies issue share?
Concept 15 - Why investor take equity share?
Concept 16 - Two stock exchange of india
Concept 17 - Market value
Concept 18 - Why share price rise and fall
Concept 19 - Purpose of indian stock market
Concept 20 - Contract note
Concept 21 - Index
Concept 22 - Sensex
Concept 23 - Nifty
Concept 24 - World Index
Concept 25 - How index points are calculated?
Concept 26 - Rule of trading
Concept 27 - When to book profit or loss
Concept 28 - Types of contract
Concept 29 - How to be champion in stock Market / How to excel in finance ?
Concept 30 - Types of equities trading with demat Account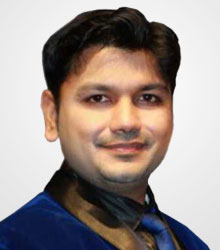 CA Aaditya Jain (Chartered Accountant) is well known amongst the students as Finance Guru, the stock market guru with the motto of "Learn More Earn More".He is a qualified CA/CFA/NCFM/M.COM/PHD and teaches CA/CS/CMA FINAL and Intermediate Levels.His classes are a perfect blend of Concepts and Practical knowledge.His results have been consistently the best all over the country and he is one of the best Finance faculty in the country. His students have scored 100/100 in SFM CA Final examinations.
To know about his face to face SFM classes click here
Total Length of Videos: 36.5 hrs.
Expiry: 2.0 months or 50 hours of viewing whichever is earlier from the date of registration.
Videos are meant for web viewing only and cannot be downloaded. Videos are available in Full Screen viewing.
Course/Subject purchased once cannot be cancelled.
Buy now