CA Uttam Prakash Agarwal born in Sumerpur District Pali in Rajasthan, having initial education in Abu road, Rajasthan is the President of ICAI and now turning into the youthful and energetic brand image of ICAI.

Practising as a Chartered Accountant for 21 years with proven adroitness in taxation, assurance, arbitration and advisory services.

President of the Institute of Chartered Accountants of India (ICAI) for the year 2009-10 , Vice President of the Institute of Chartered Accountants of India (ICAI) for the year 2008-09 , Elected to the Central Council of ICAI for two consecutive terms (2004-07 & 2007-10), Member of the Committee on Quality Control of SAFA, an apex body of SAARC , Technical Advisor on the Small & Medium Practices Committee of IFAC Member of the executive committee of premier Chamber of Commerce the Indian Merchants Chamber (IMC) , Chairman of the Western India Regional Council (WIRC) for 2000-01 , Treasurer of WIRC for 1997-98 , Chairman of the Committee for Members in Industry for 2007-08 , Chairman of Research Committee of ICAI for 2007-08 , Chairman of Western Indian Chartered Accountants Students Association for 1996-97 so on and so forth………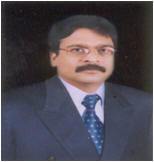 CA Sudhir Halakhandi having more than 500 Tax Articles to his credit in almost all the top tax journals of the country covering Both direct and indirect Taxes – Income Tax, VAT and Service Tax. The rarest of the rare talent having command on both direct and indirect taxes.

We have made him Caclubindia featured personality in JAN 2009. He is on board with us since Nov'08 but in a short span of few months he has made a remarkable contribution to the community. The students love him for his encouragement, professionals respect him for his opinion and we adore him for being with us...
SUBJECT OF TALK
Bank Audits
Satyam Fiasco
Student Matters
Goods and Service Tax
International image of ICAI
All the professional matters have been discussed in the talk of these two experts.
CA Sudhir Halakhandi
Welcome Mr. President Sir on the CACLUBINDIA site. It is first time that we are having a talk on CA club India with the president of one of the biggest accounting regulatory body of the world. I know sir; your time is so precious so I will take very small time from you sir. Can we start Mr. Agarwal?
CA Uttam Prakash Agarwal, ICAI President
Yes Mr. Sudhir! It is always nice to talk to you. Please start.
CA Sudhir Halakhandi
Mr. Agarwal! The starting of your tenure was very crucial and you have to handle the situation after Satyam fiasco! The club members have also discussed the matter on forum for very long time. Now please tell me how you are dealing with the problem because the future of the profession is very much affected the manner in which the post Satyam situation is being handled by ICAI.
CA Uttam Prakash Agarwal, ICAI President
The incident no doubt came as a shocker at the beginning of the year itself. There is also no doubt that the profession is as much affected by the fiasco, as the IT industry and the entire nation, because accusations are made on the credibility of audit profession.

Even after three months of the incident coming to light, certain crucial things are still not clear. It is not clear as to whether this is a case of falsification of accounts, or the issue is larger i.e. siphoning off of funds. It is also not clear as to whether management alone is responsible for the scam, or whether there have been other players. The role played by the auditors is also not clear. There are several agencies, including ICAI, which are investigating the matter, but are still not clear as to whether the auditors have actively colluded with the promoters, or they have been negligent in the discharge of their duties.

In the above light, we have decided to deal with the problem with the following two-pronged strategy:
On the one hand, the Institute, through its High Powered Committee and the Disciplinary Directorate, is trying to go to the depth of the problem and find out the degree of misconduct, if any, of the part of the auditors. We are endeavouring to complete the investigation speedily and at the same time, thoroughly, without leaving any gaps in-between. A speedy and efficient disposal of the matter will surely reinforce the faith of the public on the role played by the auditing regulator.
Simultaneously, the auditing standards issued by the Council, would need a re-look as to whether the standards are stringent enough or whether any strengthening is required to be done. But, this exercise can get focussed once the investigation of the role of auditors is complete.
The Institute, through its High Powered Committee and the Disciplinary Directorate, is precisely working in terms of aforesaid two strategies.
CA Sudhir Halakhandi
Mr. President sir! How do you visualize the present scenario of Bank audit allotment by individual banks? ICAI has reservations about it. Please explain ICAI viewpoint in this respect sir.
CA Uttam Prakash Agarwal, ICAI President
The present scenario of bank audit allotment paints a very gloomy picture for the entire economy. ICAI is totally against the present scenario of bank audit allotment followed by RBI pursuant to the managerial autonomy granted to bank management by Government of India.

The managerial autonomy granted to bank has resulted into built in personal bias in selection of individual auditors by the banks in an adhoc manner and thus, violating the RBI guidelines. The said process has left a complete dent on the independence of the auditors.

To put the records straight ICAI has been a strong supporter of the time tested policy followed by the RBI in the past because the policy followed by RBI in selection and appointment of auditors since last two decades has proved beyond doubt that the financial services sector in India has been working efficiently when elsewhere in the world the reputed financial institutions had fallen like pack of cards. We are of the strong opinion that the introduction of managerial autonomy granted to individual banks leading to selection of auditors by the management has no parallel in the world.

To be very specific, we may state during the selection of the bank branch statutory auditors for 2008-09, first of all RBI forwarded the names of auditors to various banks having correspondence to the number of vacancies in a particular bank and many bank management selecting the branch auditors on their whims and fancies either by making telephone calls or simply through mass email. In fact, we can describe the selection of auditors in current scenario is merely done in chaotic manner and does not has any iota of any principle in carry out this process.

In the wake of Satyam fiasco, the current process of selection of branch statutory auditors acquires a more significant dimension. We have impressed upon all authorities in the country right from Ministry of Finance to revert to the old time tested system and withdraw the managerial autonomy granted to PSBs. In fact, we have been making continuous representation to the highest authorities in the country that the financial service sector is the backbone of the Indian economy and it is imperative that the auditors of private sector banks should also be appointed by RBI. However, I shall not hesitate to say that all our requests and representation had fallen on deaf ears. In my opinion, the regulators need to reconsider our suggestions to avoid any major failures in future.
CA Sudhir Halakhandi
Mr. President! The trade and Industry is waiting for the GST which has been promised by the Mr. P. Chidambaram (The then FM) to be implemented in 2010. How do you see the role of ICAI in the initial stage of Introduction of GST and it's smooth journey?
CA Uttam Prakash Agarwal, ICAI President
Since the Govt of India intends to introduce GST from 2010 and the Group constituted by the Empowered Committee of State Finance Ministers to study this aspect and suggest a model of GST for the country have submitted their report and also dealt with other issues that need to be addressed. ICAI had also issued a concept paper on GST and also doing research work to Prepare Model GST Act, to make the members aware organizing seminar on GST.
CA Sudhir Halakhandi
Mr. Agarwal! The CA course has undergone so many changes in recent times. Sir, the majority of students feel it is irritating and cumbersome. Sir, large numbers of students are the member of the Caclubindia.com and I know changes are the part of life and especially in professional courses changes are inevitable. Please sir explain the need of so many changes in the CA course to the students. Please explain your point of view to the students.
CA Uttam Prakash Agarwal, ICAI President
The Chartered Accountancy course is a very important qualification in the field of finance and accounting. Accounting and Finance are essential service functions to business organizations. The business organizations are an integral part of the economy and the economy is undergoing constant changes and therefore the business organizations have also to adapt themselves with the changing economic needs.
Auditing and financial reporting are the important functions of the Chartered Accountants. In this dynamic world the capital market requirement are undergoing fast changes. Therefore, the financial statements have also to be drawn in accordance with various changing requirements of the Law as well as the regulators.
Taxation is always subject to lot of changes. Now days due to very fast economic development taxation laws have also to be amended frequently to keep pace with the changes. A student has to constantly update himself if he is to be considered as fit for business organizations.
Information Technology has become an integral part of business operations. Unless a Chartered Accountant is proficient in Information Technology he cannot serve as finance and accounting specialist.
The globalization has brought the economies of various countries together and there is tremendous increase in the inflow of cross border finance. There are various implications due to the increase in cross border transactions with which a chartered accountant has to keep
The requirements of educational standards of international professional accounting institutions have to be complied with by the ICAI. Therefore, it is very essential that the course curriculum has to undergo changes now and then.
The ICAI has also to satisfy the requirements of the middle sector of the business segment. For example, a small and medium industry or organization cannot afford to employ a chartered accountant at a very high salary. They are in need of middle level executives. For this purpose the accounting technician course was introduced as part of the Integrated Professional Competence Course.
The CA course curriculum was thoroughly changed in the year September, 2006. The Integrated Professional Competence course (IPCC) has been formulated with minimum changes from the earlier professional competence course (PCC). There is absolutely no change in the syllabus.
Before effecting any changes in the syllabus a review committee consisting of eminent professionals thoroughly analysis the Indian and the International syllabus and suggests changes to bring the Indian CA curriculum on par with the International syllabus.
CA Sudhir Halakhandi
Mr. Agarwal! Recently ICAI has put some restrictions on the transfer of articleship and at CAclub forum we have received some of the reservations from the students also about these restrictions. Please sir! Something from your side about the need of such changes and restrictions.
CA Uttam Prakash Agarwal, ICAI President
Since the articleship is the backbone of our Chartered Accountancy Course and academic studies and training under a practicing Chartered Accountant run concurrently in our course, some sort of slackening on this account was observed and it was considered necessary to impose certain reasonable restrictions on the termination of articles. Wherever there are genuine medical reasons or transfer of a working parent of the student, the transfer of articles will be allowed and for justifiable reasons, a Group has been constituted to suggest what would be the other reasons where the transfer of articles needs to be allowed.
CA Sudhir Halakhandi
President sir, there is a suggestion that the CA students should get a college/university type education to be arranged and managed by ICAI in first two years of their entry in the CA course like other professional courses before going for the Practical training. I know sir, it will be a very big project considering the number of aspiring students. Do you see any possiblity of this type of CA education in near future sir say in 4 or 5 years?
CA Uttam Prakash Agarwal, ICAI President
The Chartered Accountancy course is governed by stringent regulations and it is fundamental that a CA student should compulsorily undergo three years of articled training and pass the necessary examination and satisfy other educational requirements. It is not possible in the present circumstances to conduct the CA course like a college/ university type education. The ICAI has to comply with International professional accounting guidelines to keep the Indian CA on par with the International Accounting qualifications.
CA Sudhir Halakhandi
Mr. president sir! You are turning into the brand image of the ICAI and your energetic and youthful image has made a large fan following from the profession for you. I know sir the schedules these days are so hectic for you and most of the members want to know about your feeling while leading the one of the biggest accounting body of the world at this juncture and how do you manage these hectic schedules these days.
CA Uttam Prakash Agarwal, ICAI President
Thank you for your kind words. I feel privileged to assume the highest office as the 57th President of one of the largest bodies of accountants in the world. I thank the Council Members for bestowing this honor on me and for reposing their trust in me. This great responsibility now rests on my shoulders and I accept it with great humility and with full preparedness to continue to lead the profession to greater heights of glory and success. I have had the additional honor of assuming the office of President during the Diamond Jubilee Year of the Institute. It is my earnest desire to organize many activities, thereby making 2009 as one of the most eventful years of the Institute.
CA Sudhir Halakhandi
Mr. Agarwal! Recently you are at Johannesburg to attend the standard setters meeting. Please sir! Tell us about some of the experiences there and how the opinion of ICAI rated at international level?
CA Uttam Prakash Agarwal, ICAI President
The NSS is a grouping of national accounting standard-setters from around the world, plus other organizations that have a close involvement in financial reporting issues. The group is chaired currently by Ian Mackintosh, Chairman of the UK Accounting Standards Board (ASB). The meeting was attended by representatives of standard setters from Australia, Canada, France, Germany, Hong Kong, India, Italy, Japan, Malaysia, New Zealand, Republic of Korea, South Africa, Sweden, Taiwan, the United Kingdom, and the United States. Representatives of the European Financial Reporting Advisory Group (EFRAG), the International Accounting Standards Board (IASB) and the International Public Sector Accounting Standards Board (IPSASB) also attended. There were also 16 registered observers from the Eastern, Central and Southern African Federation of Accountants (ECSAFA) and 43 registered observers from South African organizations.

The meeting was held in Johannesburg on 8-9 April 2009 and considered the developments on the active phases of the joint IASB-US Financial Accounting Standards Board (FASB) Conceptual Framework project. At the meeting, the UK ASB updated NSS members on the developments related to the Global Financial Crisis: Accounting Developments and Implications for financial reporting.

At the meeting, there were active participation from member bodies on means of enhancing transparency, accountability and strengthening the standard setting process.
CA Sudhir Halakhandi
Mr. Agarwal! Thanks for giving time to Caclubindia and it is nice to talk to you. Now something personal sir! About your native place, your family, your hobbies and last but not the least your aim in the life?
CA Uttam Prakash Agarwal, ICAI President
I was born in Pali district of Rajasthan and completed my graduation from Rajasthan University. In my family I have my wife Mrs. Aruna Uttam Agarwal and my daughter Ms. Madhuli Uttam Agarwal. My hobbies are reading books, relentless pursuit for welfare of everybody, traveling and exploring the globe, watching cricket match in my free time, etc. My aim in life is to provide my services to the Institute and the profession till my last breath with my single-minded devotion.
CA Sudhir Halakhandi
Thanks Mr. Agarwal and Good wishes from Caclubindia.
CA Uttam Prakash Agarwal, ICAI President
Thanks and good wishes to you Mr. Sudhir and all the members of the Caclubindia.
Comments on this Interview


Akhilesh Agarwal
[Scorecard : 20]
25 January 2013

" sir i have requested to you , open a ca institute at aburoad rajasthan as soon as early because of many students go for exams elsewhere & face many of the problems. "


Member (Account Deleted)
[Scorecard : 20]
07 March 2012

" (lunatamba@yahoo.com) Hi,I am luna,please how are you! hope you are fine and in perfect condition of health.I went through your profile and i read it and took interest in it,please if you don't mind i will like you to write me on this ID (lunatamba@yahoo.com)hope to hear from you soon,and I will be waiting for your mail because i have something VERY important to tell you. Lots of love! luna. "


nancy
[Scorecard : 20]
21 July 2011

" Hello My name is miss nancy i saw your profile today in www.caclubindia.com and became interested in you,i will also like to know you the more,and i want you to send a mail to my email address so i can give you my picture for you to know whom l am.Here is my email address (nancy25williams@yahoo.com) believe we can move from here.I am waiting for your mail to my email address above.miss nancy .(Remember the distance age or color does not matter but love matters allot in life) Please reply me with my email address here (nancy25williams@yahoo.com) "


baby
[Scorecard : 26]
23 June 2011

" mercyrealdesmond@gmail.com How are you today? I hope you are fine. My name is Miss mercy Desmond,i saw your profile today at www.caclubindia.com and became interested in you,i will also like to know more about you, and if you send an email to my email box (mercyrealdesmond@gmail.com)i will send you my picture and you will know more about me. please send it directly to my box. Thanks Miss Mercy "


annaj
[Scorecard : 20]
04 June 2011

" Hello dear , i see your contact here how are you today I hope that everything is ok with you as it is my great pleasure to contact you and in having communication with you starting from today, please I wish you will have the desire with me so that we can get to know each other better and see what happens in future. I will be very happy if you can write me through my email please don't send it to the site (anna.jammeh@yahoo.com) for easy communication and to know all about each other. If it is okay by you, I can give you my pictures and details about me in my next email to you. I will be waiting to hear from you as I wish you all the best.(anna.jammeh@yahoo.com) Remain Blessed Anna JAMMEH "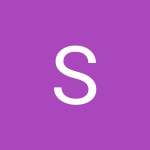 shweta jain
[Scorecard : 29]
21 December 2009

" Good morning Sir I want Your E-mail ID Will You pls send me your e-mail id "



M.PORNIMA
[Scorecard : 278]
24 November 2009

" This is a superb interview.Thanks for such a wonderful interview. "



Sanjay
[Scorecard : 324]
01 November 2009

" thnx Sudhir Sir for bringing Our Presidents Interview. Plz request our President tobecome a Member of this Site. This will really benefit CA community by direct interaction. "



The Harshit Aggarwal
[Scorecard : 5263]
26 September 2009

" " thanks for such a wonderful interview " "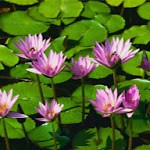 TEJAL
[Scorecard : 86]
03 June 2009

" Thanks Sudhir sir....... "